Update #2: FOVE announced that its eye-tracking headset will start arriving at the doors of Kickstarter backers and pre-orders starting next week, marking the week of January 22nd. Were you one of the KS backers or early pre-orders? We'd love to hear your thoughts once you start receiving the headset! Let us know down in the comments below!
First FOVE 0s will arrive to KS backers and pre orderers starting from next week! What will you create with #FOVE? https://t.co/4WSFH9PW5n pic.twitter.com/06KkpppvXb

— FOVE (@FOVEinc) January 19, 2017
Update: According to a statement provided to UploadVR during CES 2017, FOVE has announced that they will begin shipping their FOVE 0 eye-tracking VR headset around the world this month in January of 2017 to customers. "This is the culmination of a two and half year adventure," said Yuka Kojima, co-founder and CEO at FOVE. "We started FOVE as a small team back in 2014, and now we're finally realizing an entirely new way for humans to interact with a virtual world." Kojima also announced that FOVE will focus exclusively on white headsets, another unique aspect to the FOVE 0. The black headsets were part of a limited edition launch wave of headsets, and Kojima mentioned that FOVE will stop selling them by the end of January.
Original: Back in September we reported that eye-tracking VR headset, FOVE 0, would be going up for pre-order on November 2nd. As promised, orders are now live, and the kit's price as been revealed.
FOVE 0 costs $599, though it's available at a discounted price of $549 for its first week on an official website. That's the same price as an Oculus Rift without the Oculus Touch controllers. The device will start shipping to Kickstarter backers by the end of this year, while those that pre-order it now should get it in early 2017. It's shipping globally, with 29 countries set to receive kits in the initial Kickstarter roll out.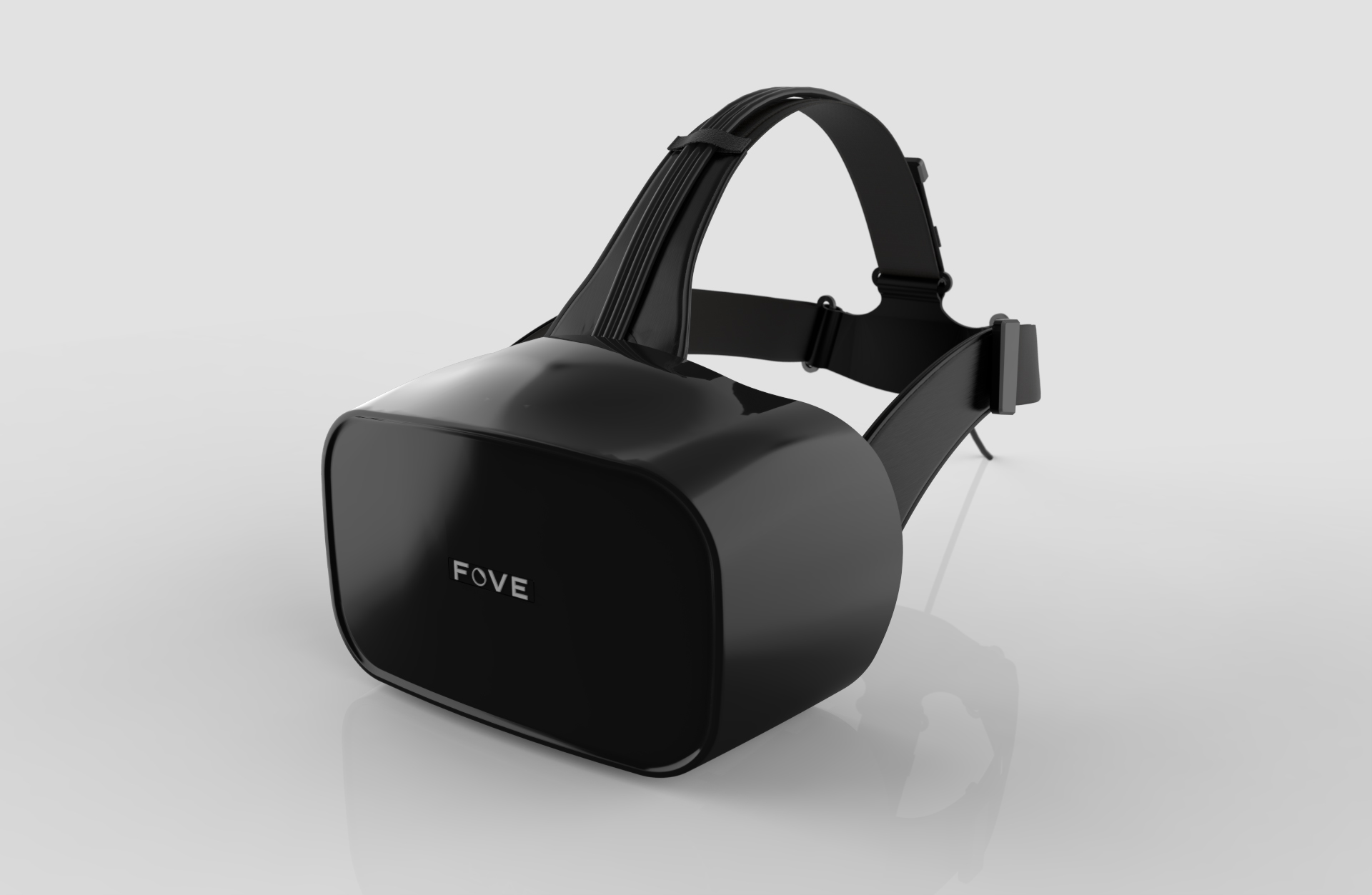 The 520g kit boasts a 2560 x 1440 OLED display with a 70Hz refresh rate, which falls a little short of the 90Hz rate seen in the Oculus Rift and HTC Vive. It has a field of view (FOV) between 90 and 100 degrees, and comes with an external sensor for positional tracking. Unlike other VR headsets on the market, though, FOVE 0 tracks the direction your eyes are looking in with a 120fps infrared tracking system that offers accuracy of less than one degree.
This tech has multiple applications for VR. It can be used as a form of input, as seen in first-person on-rails shooter, Project Falcon, which we'll have a hands-on with later today. It's also crucial to foveated rendering, a development technique that will only fully render the area of a display your eyes are focusing on, taking much of the processing strain away. You can expect to see it integrated into virtual avatars of ourselves in the future too.
Whether FOVE 0 offers the definitive answer to eye-tracking in VR headsets remains to be seen, but we'll certainly be interested to try out the consumer-grade device at VRDC this week. We still have plenty of questions about input, content delivery and more, which we'll hopefully find out about this week.
Additional reported on this story was performed by Games Editor David Jagneaux.