Facebook announced the shift of some of its top VR and AR managers his week. The change comes as Facebook prepares to launch two new Oculus brand VR headsets in the coming weeks with plans for AR glasses in the future.
Hugo Barra Moves To "AR/VR Partnerships"
"VP AR/VR Product" Hugo Barra was hired in early 2017 and helped launch the Oculus Go and Oculus Quest standalone headsets. With these projects completed, Barra is going to lead "global AR/VR partnerships". Barra published a Facebook update stating "with our plans for future generations of VR headsets and our AR glasses roadmap now clearly defined, we are in a position to begin investing more energy and significantly expand our global partner ecosystem for the portfolio, with the goal of vastly increasing the reach of these platforms and getting AR and VR devices into the hands of more people."
Erick Tseng Is the New Product Lead
Replacing Barra as VP of AR/VR Product is Erick Tseng. Tseng was Director of Product Management at Facebook for nine years and led Android product management at Google.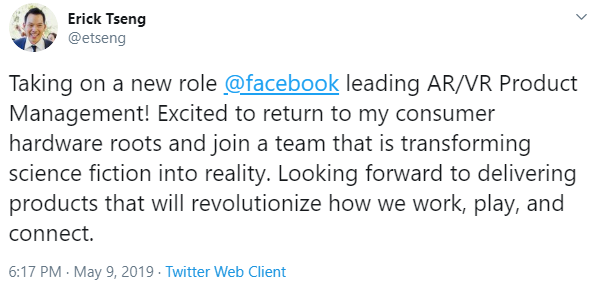 Jason Rubin's Role Expands, Mike Verdu Joins
Jason Rubin's role is "expanding". He will continue to lead content, but will also be "exploring the future gaming strategies we should invest in across AR/VR and Facebook."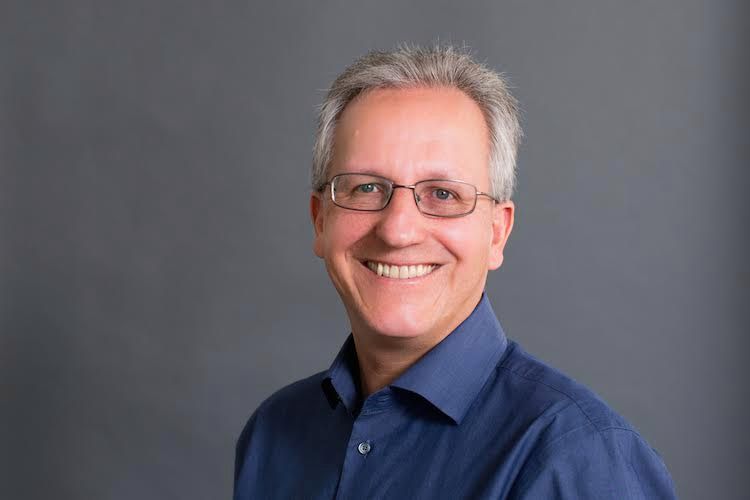 Assisting Rubin is Mike Verdu. Verdu was a Senior VP at EA's mobile division, and had worked at companies like Zynga, EA Los Angeles, and Atari in the past. He served as product lead for games like Command & Conquer 3: Tiberium Wars.
Verdu will be "working with developers to bring amazing games and other content to the Oculus Rift, Quest, Go, and other devices."