Facebook acquired VR specialist Oculus all the way back in 2014 and, while its funding and resources have greatly accelerated what the latter has been able to do, it still hasn't released a tailored version of its own social network to run on Oculus products. That is until today.
Facebook 360 is a new app for Oculus and Samsung's Gear VR that brings portions of the social network into headsets for the first time. As the name suggests, the service will mainly be used for viewing 360-degree videos and images hosted on Facebook, a feature the company introduced in late 2015. There are already more than one million 360-degree videos and 25 million 360 photos to view on the platform.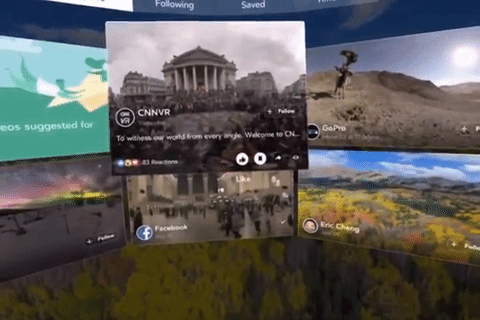 To use Facebook 360 you'll sign in with your regular Facebook account. From there, you'll be presented with a grid of content to view, separated into different feeds. These include videos and images posted online by companies, organizations and creators, as well as panoramic media from your friends. You can also view saved 360 content and view your own content through a chronological timeline. You'll be able to add your own reactions to content much in the same way you would on a regular feed.
Facebook confirmed to UploadVR that the app won't support 360 degree livestreaming just yet. The app also isn't integrated with the friend-finding feature discovered on Gear VR late last year. In fact, there doesn't appear to be any further integration with the wider Facebook platform; all you can do for now is watch 360 media.
As for an Oculus Rift edition of the app? Facebook said it was "focused on bringing the best experience" to Gear VR before "we roll out to other headsets." The company said that of the folks who use Gear VR everyday, 80 percent of them watch video.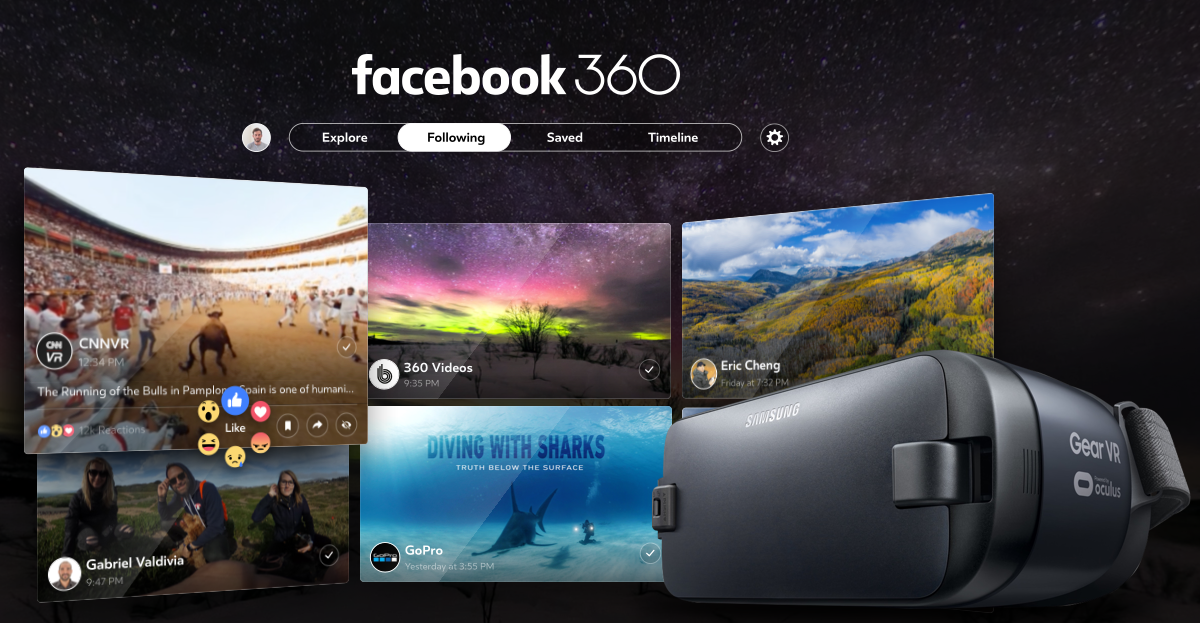 For now, then, the app is similar to a lot of other 360 degree content hubs, including Google's version of YouTube for Daydream. Facebook obviously has bigger plans for VR and its social network; last year at the Oculus Connect developer conference CEO Mark Zuckerberg took to the stage to showcase an experience in which friends met up in VR as cartoonish avatars using the Oculus Rift and Touch controllers, and hung out in 360 spaces.
We're also seeing Oculus as a company become much more closely integrated with Facebook. Late last year Oculus split off into two teams, focusing on mobile and PC, and former CEO Brendan Iribe stepped down to run the latter. He wasn't replaced with a new CEO but instead Hugo Barra, who took on the role of Head of VR for Facebook.