During a week where Unity gained a $400 million influx of investment capital, it's chief rival Epic Games is working to spend $5 million of its own money to facilitate game development for the Unreal Engine.
Like Unity, Unreal is a game creation platform that provides both aspiring creators and large, established teams with the tools they need to make digital films, games, assets etc. without having to build everything from the ground up.
Earlier this year, Epic announced that it would be dolling out $5 million total in grants to up and coming Unreal devs. This week, the company is revealing its latest round of recipients which features six VR teams. In total 16 grants are being awarded this time around for a total of $275,000 in payouts.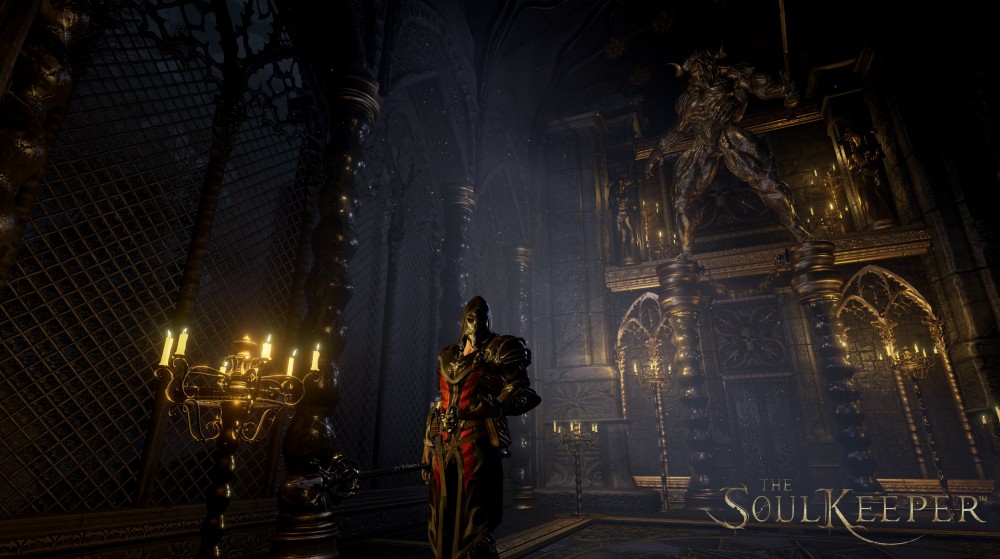 The VR teams being awarded are:
Albino Lullaby from Ape Law – A horror adventure game that doesn't rely on jump scares or gore, Albino Lullaby Episode 1 saw the launch of the series, and Episode 2 is coming this year from developer Ape Law. The interactive environment twists and contorts around in real time as players navigate the game's twisted narrative.

Raiders of Erda from Cooperative Innovations – Raiders of Erda provides players with an intense VR RPG experience. Announced  earlier this year, the game features a complex combat system and an alpha is expected in 2017.

The Soulkeeper VR by Helm Systems – The Soulkeeper VR is an episodic dark fantasy role-playing game coming soon to Steam Early Access. As one of the only graphically powerful RPGs for VR players, it's packed with adventure and utilizes the full play space through both free roaming and teleportation.

Tree by New Reality Co – From New Reality Co, the creators of the social awareness VR experience Giant, comes Tree, an emotionally touching VR experience that uses sight, sound, touch and even smell to explore the lifecycle of a rainforest tree from a seedling to full-grown state to unfortunate human consumption. Premiering at Sundance and showing at the Tribeca Film Festival and the Cannes Film Festival, the experience has earned critical acclaim for its impactful push for environmental change.

realityvirtual.co – Based in New Zealand, realityvirtual.co are R&D pioneers in new media, including drone UAV cinematography and virtual reality. They have been pushing the bleeding edge of photogrammetry and volumetric capture for VR in UE4. Their MANA VR project is currently touring the world. Check out the realityvirtual.co website and Facebook for more.

MGSStudios – MGSStudios has been leading the charge in the creation of Robo Recall mods. Their contributions have led to several of the most actively used mods, such as the popular locomotion modthat changes how the game is played and other popular community mods.
Epic describes the Unreal Dev Grants as a "$5 million initiative that awards developers with no-strings-attached funding for their valuable contributions to the Unreal Engine community."