While people are waiting well over three hours for an HTC Vive demo in Chicago before the Valve-powered headset goes to Seattle, the lines would get a lot longer if a certain new demo is added to the mix at the next stop.
VR Hype! pic.twitter.com/P3TP76AFqV

— Matthew Bailey (@Cyborgmatt) July 26, 2015
A well-known DOTA 2 community member is teasing what might be VR demos of the game at The International, a championship event. The competition officially runs August 3-8 in Seattle and the HTC Vive Tour heads there beginning the day before and continues through the rest of the event.
While this is still complete speculation and there might not be any new demos, earlier reports have indicated Valve was working on an experimental spectator mode for DOTA 2 which would allow fans to watch a match playing out on a tabletop right in front of them.
It's also worth considering what such a mode would represent for video game fans and VR in general.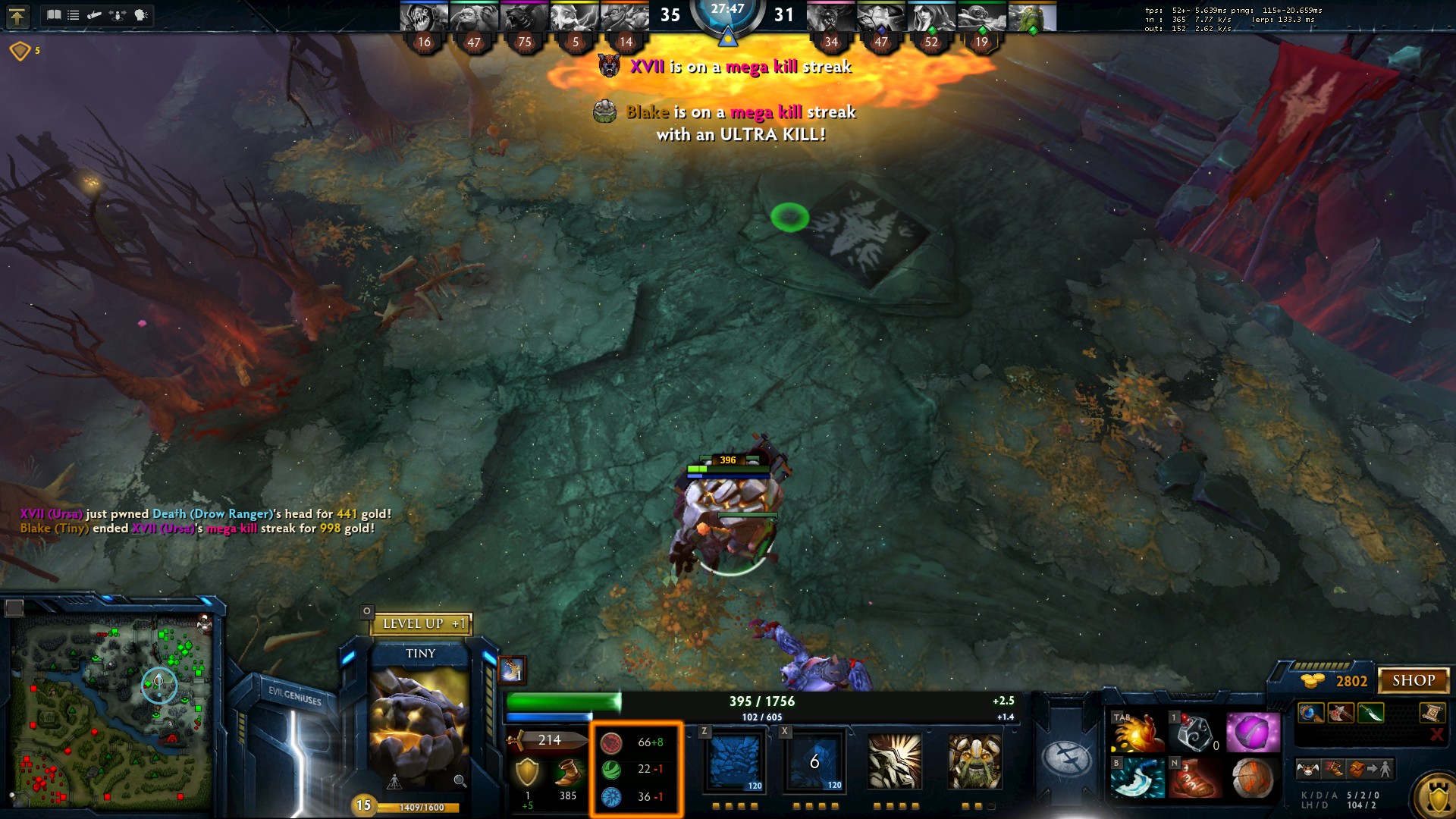 DOTA 2 is a multiplayer online battle arena game from Valve in the same genre as League of Legends, Heroes of the Storm and mobile title Vainglory.  Inclusion of a VR spectator mode for a popular game like DOTA 2 would likely represent a whole new level of mind-blowing functionality for video game fans. It would be a huge upgrade from watching a livestreamed video of a match and, executed to its fullest, you and your friends could sit together in a virtual living room and watch a game play as if you were in the stands at a football game.  In fact, it would probably feel like you're even closer to the action than even the most expensive seat in a professional real-world stadium. As you sense a big play about to unfold you could lean in and watch it up close.
Livestreamed videos of the players controlling their characters from reality could be shown on the walls and any number of stats or instant replays could be presented around the playing field. Such a spectator mode would give some die-hard fans a reason to buy a headset just on its own. For the price of a couple outings to a football game you would have a front row seat to the best players in the world playing your favorite game.
If Valve can make the functionality work for its own title in some way similar to what's described above, it should also be able to integrate it into SteamVR or OpenVR so other developers can easily make this possible with their own titles. If Valve isn't working on this aggressively, Oculus should.
UPDATE:
Reaching out to Chet Faliszek at Valve he teased us even further. We shall stay on this story and report back with any further updates as they happen. 
@hmltn @htcvive @vk2zay There is something else Dota related people will begin seeing this Monday.

— Chet Faliszek (@chetfaliszek) July 26, 2015