Highly anticipated VR shooter Boneworks is a step closer to completion.
Last week Stress Level Zero's Brandon J Laatsch revealed that the game can now be played from beginning to finish. That doesn't mean it's gone gold (a games industry term for having finished development), but it brings the developer a little closer to reaching that milestone. Laatsch said this allows the team to now run through it and "see what needs attention the most."
#Boneworks is playable from beginning to end! Great to look at it all at once to see what needs attention the most.

— Brandon J Laatsch (@BrandonJLa) October 12, 2019
Currently, the game's listed for a Q4 2019 release. We don't know if you've checked but we're actually in Q4 right now. Let's hope that means a release date announcement is right around the corner. Boneworks will include a full story-driven mode to play through, though Laatsch also confirmed there will be some post-campaign content too.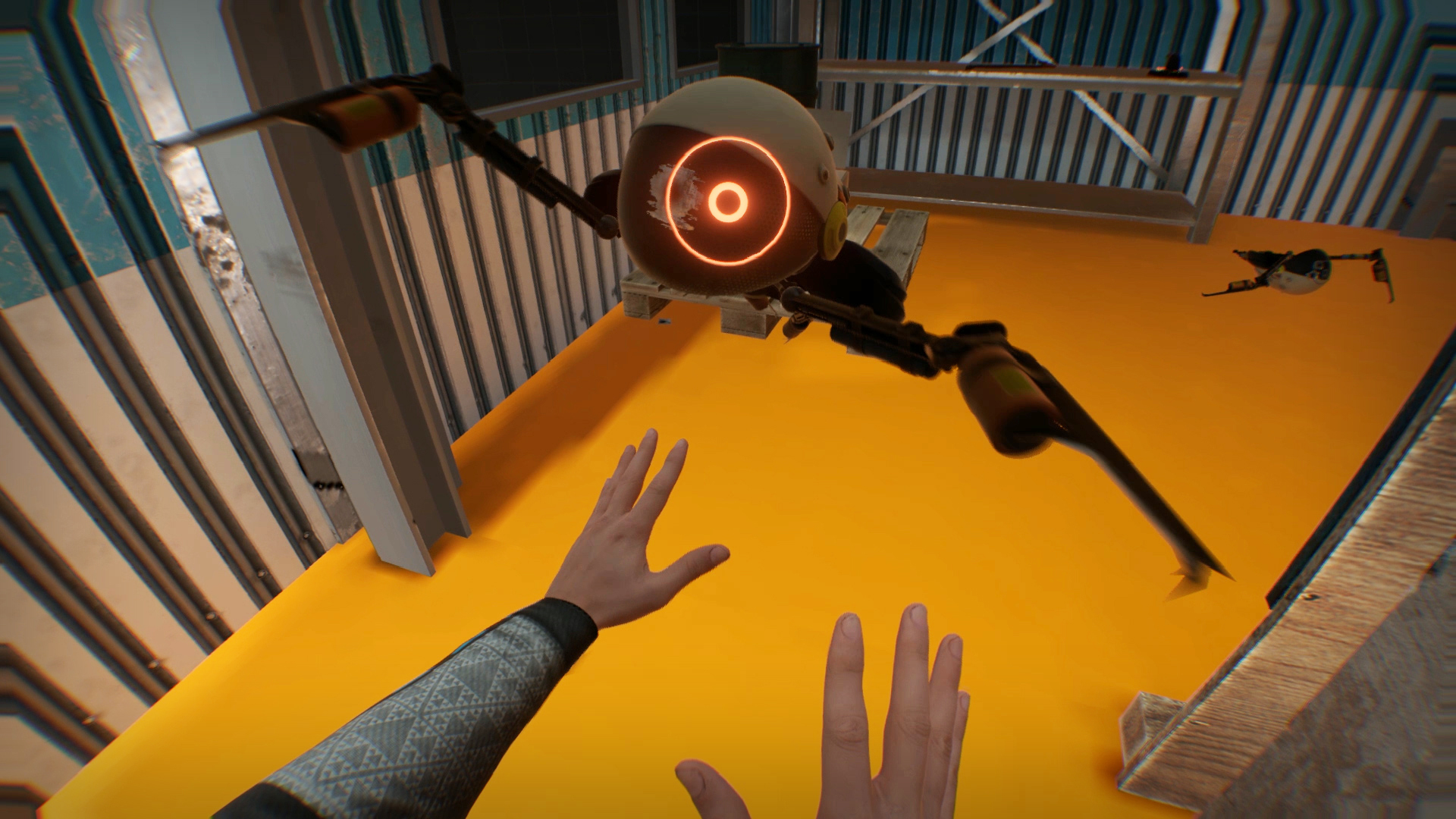 We've been following Boneworks for some time now. The game's physics-driven world looks to be a step up from what we've seen in VR thus far. Everything item in the game can be interacted with in a realistic way, from weapons and enemies to surfaces you can climb. In fact, when we played it earlier this year, we said it felt like the first next-generation VR game. You can see why in this clip of the game we featured at our E3 VR Showcase back in June.
Elsewhere, Stress Level Zero just confirmed that a spin-off to the game will be releasing on Oculus Quest next year. We'll be really interested to see how the developer tackles bringing its groundbreaking work over to mobile hardware. As for Boneworks proper? It will release on Index, Rift, Vive and Windows VR.