Last month in Bellevue, Washington, Valve Corporation invited a small group of journalists for the first hands-on opportunity with the Valve Index headset and its wearable controllers.
For those unfamiliar, the teams at Valve developed critical tracking and display technologies which, in 2014, helped convince Facebook CEO Mark Zuckerberg (see blurry photo below) that Oculus would be a smart investment in a future computing platform.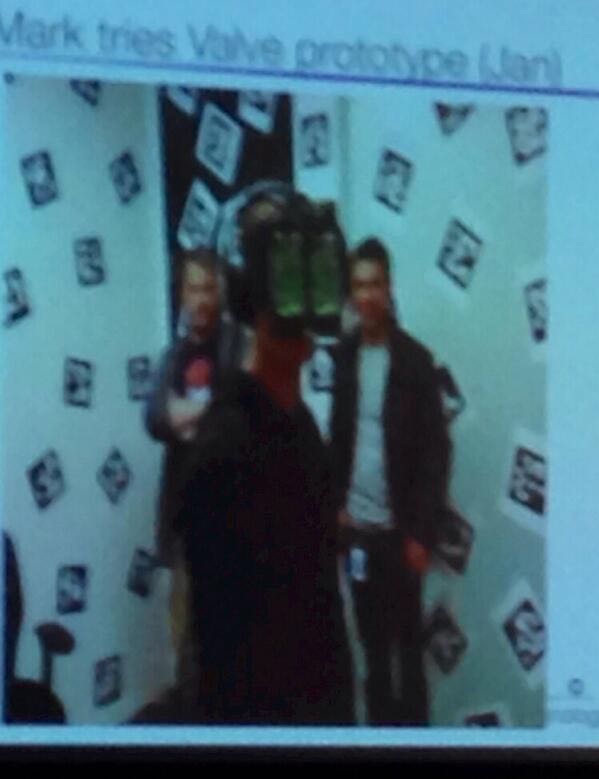 Zuckerberg bought Oculus for roughly $3 billion. Valve, meanwhile, partnered with HTC to turn their work into a product — Vive.
Valve Index
Five years later, HTC's PC VR products haven't changed much since the original headset they partnered with Valve to ship in direct competition with Facebook's Oculus Rift. Vive Pro adds more resolution, Vive Wireless Adapter gets rid of the cord to the PC and the latest Vive Pro Eye tacks on eye tracking to the already shipping design for around $2,000.
Valve's Index headset, then, is the true next generation of the Steam-centered technology platform enthusiasts picked up starting in 2016. On its development path, Valve went through a lot of design iterations in a feedback loop with trusted developers. At the Index briefing Valve showcased some of these designs.
I've reached out to Valve to see if I can get more specific information about when each of these hardware designs were created — and what was learned from each approach. For instance, in developing the "Knuckles" hand-strapped prototypes they originally only used a touchpad. On the final design the controller includes an analog stick as well as a touch button.
I'll update this post if we get those details but, in the meantime, here are photos which show off the various designs explored by Valve on the path to their own head-mounted display and controllers. One photo below with my hand in it came from an earlier trip to Seattle where I visited the offices of a company Valve partnered with on design work for its products.