VR architecture and design collaboration platform 'The Wild' launched on Oculus Quest today.
"The Wild for Oculus Quest dramatically reduces the complexity of collaborating in VR," stated to The Wild's founder and CEO, Gabe Paez. "Our Oculus Quest app makes it fast and simple to immerse the whole design team inside of The Wild, as technical barriers melt away. This simplicity will shift VR from the conference room to the workstation. With a headset at every desk, immersive collaboration can be transformative in achieving excellence and alignment across the team."
While the app is hosted on the official Oculus Quest store, it isn't publicly available. That's because it is intended for "qualified architecture and design teams". If you're interested you can sign up on The Wild's website. Customers are given a key which they can redeem in the Oculus app.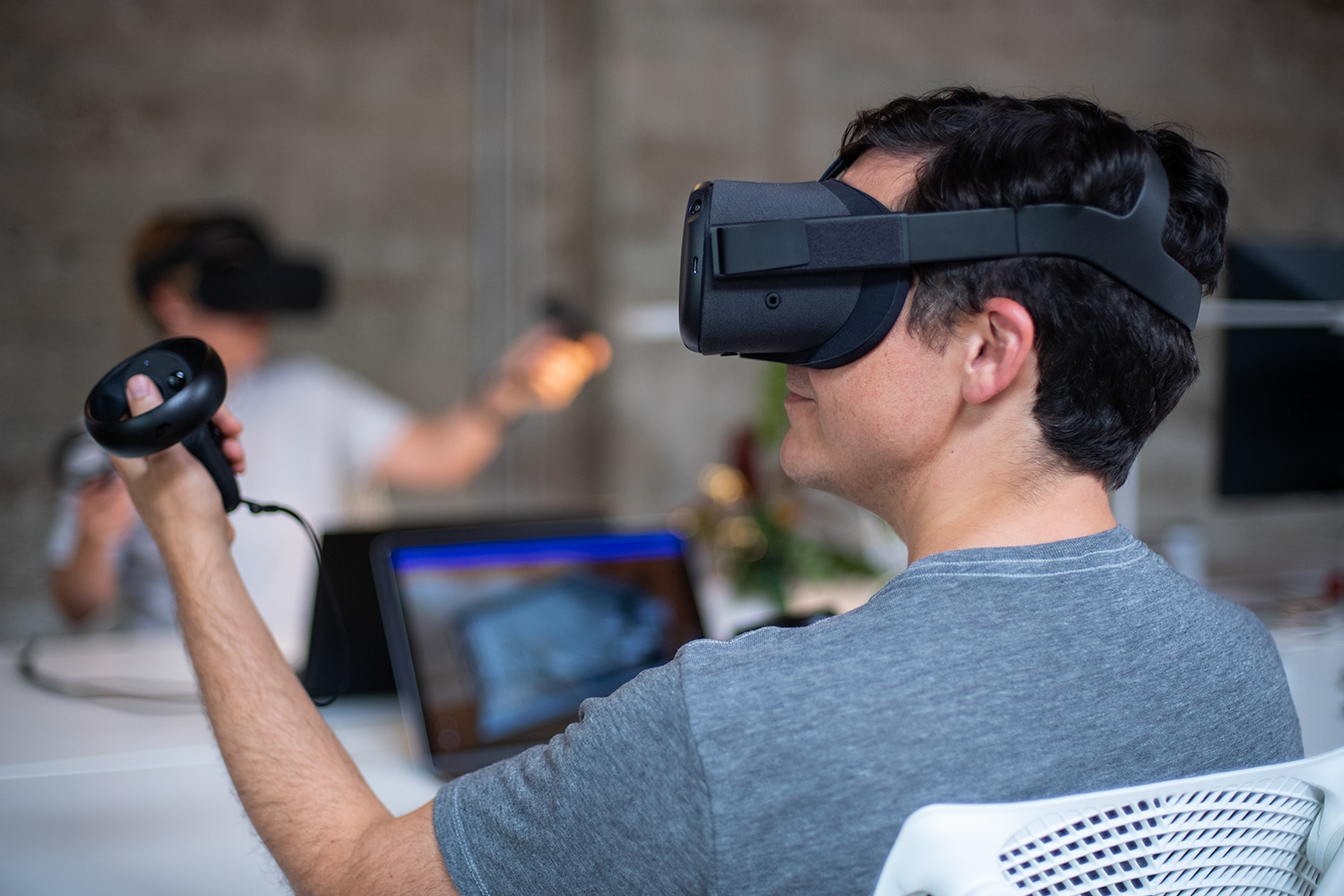 The Wild integrates with Revit and Sketchup, and supports all major 3D file types. It allows businesses to collaborate in a shared VR space in real time, and to annotate and sketch within that environment.
Of course, Oculus Quest is significantly less powerful than a high end PC. The Wild recommend using "smaller, more optimized files" than would be used on the PC version. The startup recommends starting with smaller sections of a scene and adding more to find the limits of the standalone headset.
Based on these caveats, it seems the Quest build of The Wild could be useful as a simple viewer, rather than as a full fledged alternative to the PC version.