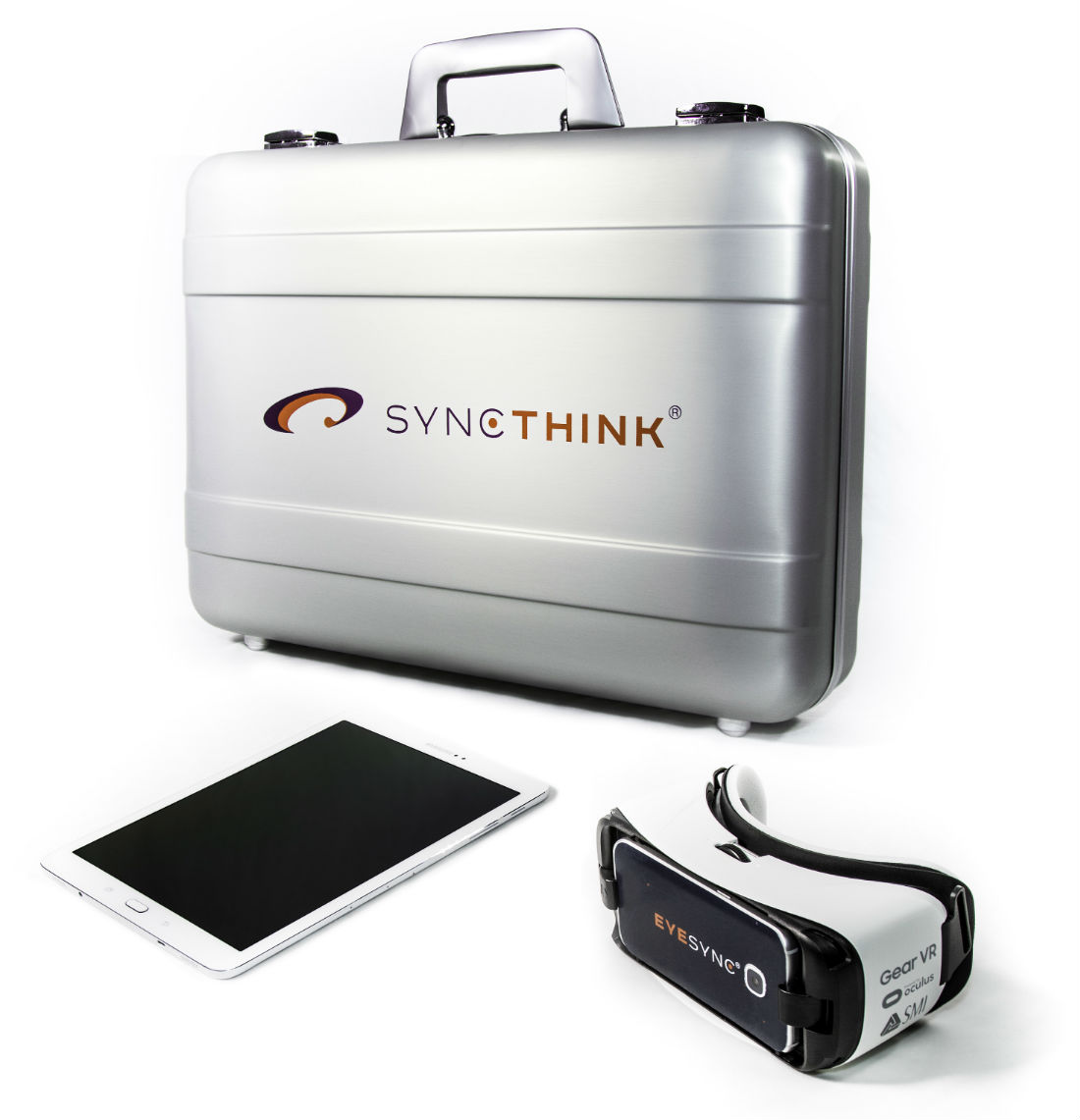 A pair of companies are leading the charge to change professional and college sports using VR.
We've previously covered STRIVR, a startup which emerged from Stanford, as the company works to evolve training for football and other sports. The startup even extended out to the corporate world to train Walmart workers. We've now confirmed with the company more than 30 teams are using STRIVR with notable additions entering the winter and spring seasons including the US Ski Team, German National Soccer Team, Chicago Bears, Baylor Bears (college football) and the Chicago Blackhawks. STRIVR captures 360-degree footage allowing players to put on a VR headset to extend their training beyond the hours they spend on the field, slope, pitch, or rink. The startup has been rolling out its technology to more and more teams over the last few years.
Another company called SyncThink is working to diagnose concussions more quickly and accurately using VR. With an injured player donning a VR headset with eye tracking technology inside, and proprietary software powering the system, SyncThink aims to track eye movement patterns that are a signature of concussions. The company recently announced roll-outs at Iowa State and the University of Texas, which join Stanford University. The company expects to announce more partners in the coming months.
The classic way of testing for a concussion would be for a physician to move their finger in front of the player's eyes and see how well it is followed. Using cameras and infrared lights inside a VR headset, though, SyncThink aims to objectively track the precise eye movements of a player. The below chart from SyncThink shows the eye movements of a healthy person and one suffering from a concussion. The jerky movements traced in the red indicate a concussion. As time passes you can see the movements more closely resembling the baseline.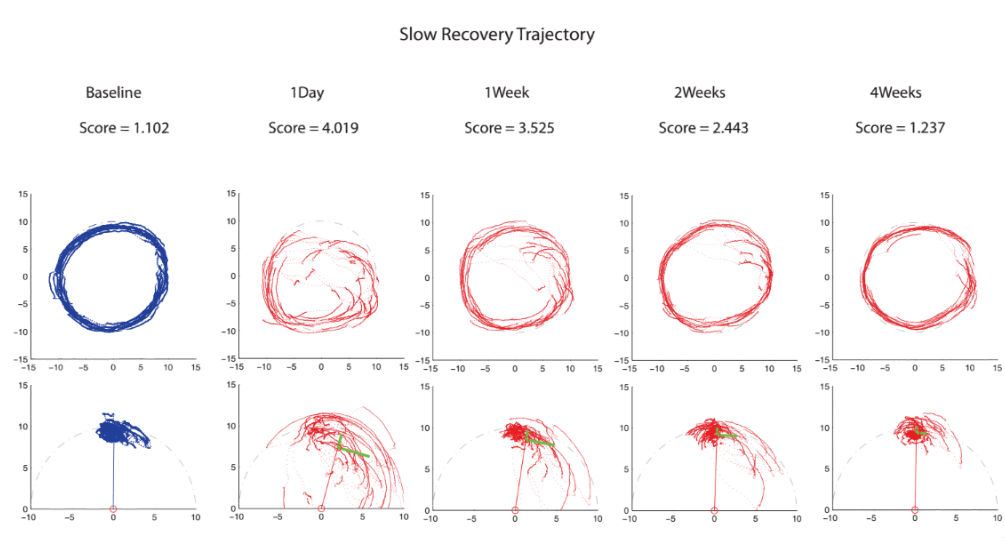 SyncThink's technology enables teams to "get an assessment of how the brain is functioning in real-time," according to Scott Anderson, the former Director of Athletic Training at Stanford University, and SyncThink's Chief Customer officer.
These companies are far from the only ones attempting to use VR to change sports, but they are doing real-world roll-outs aimed at making individual teams both better at the game and healthier in the long run. We hope to hear detailed results in the coming months and years that indicate how successful these efforts are at changing the game.