Back at PAX West, I had the pleasure of playing an early build of Stifled by Gattai Games running in VR — it's a survival horror game with a unique twist. The game's use of dark blacks and stark white lines to convey its aesthetics is visually arresting. As you move around the environment each step you take reverberates from the floor around you and the vibrations of sound are what illuminate and emphasize the environment.
You can even use your own voice as a signal to try and reveal the world around you. Silence means darkness, so using the power of sound to uncover the world is both necessary and dangerous, as you're engaged in a deadly game of cat and mouse with grotesque monsters.
"Stifled is based on our award-winning student project, Lurking," explained Justin Ng, one of the primary designers at Gattai Games. "The inspiration for Lurking was sparked by this animation of a blind little girl trying to find her way around the world. It started pretty innocently as a puzzle/exploration game that would use sounds as a puzzle solving mechanic but quickly morphed into a horror game when the sound designer saw the initial art tests (the graphical black/white look you see in both Lurking and Stifled) and said it'd be perfect for one."
Specifics are still mostly under wraps, but it all adds up to feeling like a terrifying game of hide and seek. Since every sound you make can potentially alert the terrifying creature that's stalking you, the levels of fear quickly ramp up.
"The starting off point for the microphone input was a bid to do VR cheaply (Oculus DK1s were shipping in 2013 and we couldn't afford one)," said Ng. "But as we developed the game, we found that the unique art style presented an opportunity to "transport" players into a different world that they would normally be never able to experience. So when we found a friend that had the DK1 at the end of the Lurking's production (March 2014) we (haphazardly) implemented it and found that it heightened immersion significantly, which sold us on VR as a platform."
Anyone that's played a horror game in VR knows how powerful the medium can be. Case in point: play Resident Evil 7's terrifying Beginning Hour demo both inside of and outside of VR. That alone is enough to show you how dramatically transformative of an experience it can be.
"VR is all about immersion and presence, and with horror games, we are going to expect more intense experiences thanks to that immersion," elaborated Ng. "But as a whole, [in 2017] I'm expecting to see more solutions and conventions in regards comfort, movement, controls, etc. Solution and Conventions that will allow players to stay immersed and keep playing."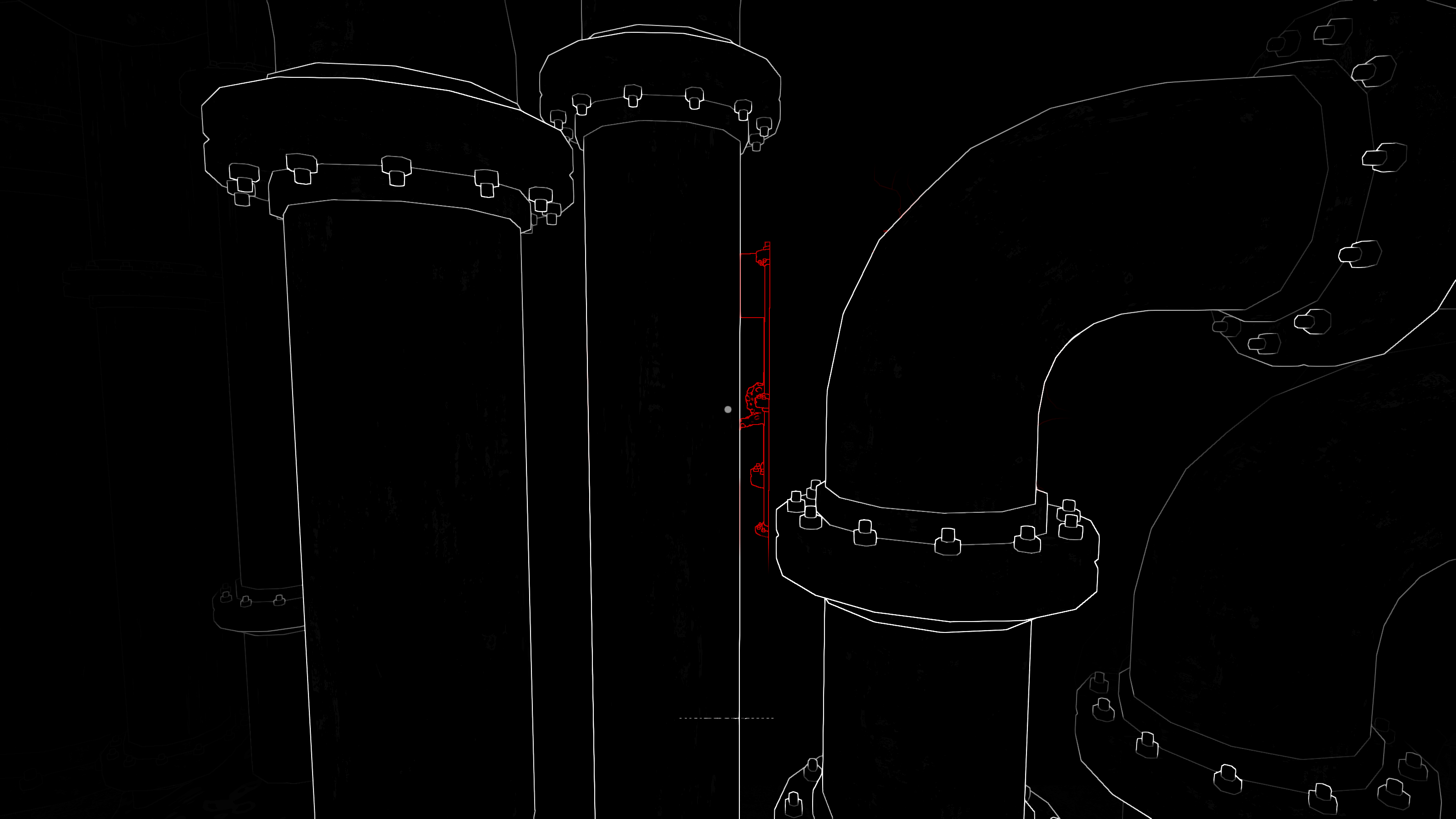 As it stands, Stifled is aiming to one of those projects that continues to innovate. Stifled is currently slated to release in Q1 of 2017 for non-VR PC and VR headsets like the Oculus Rift and HTC Vive. A release on PS4 with PS VR and non-VR support is also planned. You can stay up-to-date by following the game's Steam page.