The Steam Hardware Survey results for November 2019 are now available, and most VR headsets have stagnated in overall usage. Only Facebook's Rift S has seen small growth.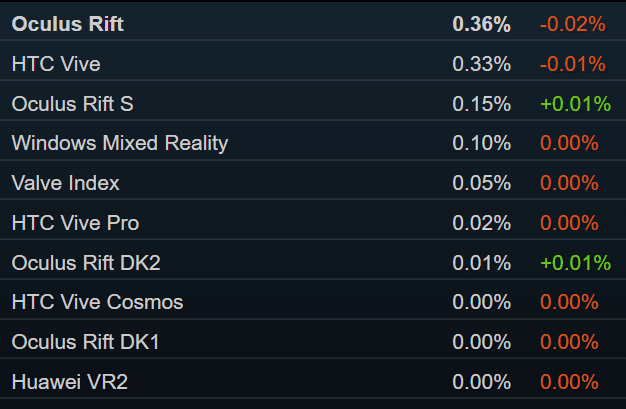 The original Oculus Rift and HTC Vive have contracted slightly, down 0.38% -> 0.36% and 0.34% -> 0.33% of Steam users respectively. This is normal given that these systems are now over three years old, and are being replaced or retired.
Facebook's Oculus Rift S has seen minor growth, from 0.14% of Steam users to 0.15%. This may be down to the release of AAA titles like Asgard's Wrath and Stormland. The Rift S is currently on sale for $349 for Black Friday weekend, so this growth may increase in next month's survey. However, it could be restrained by the fact that Oculus Quest can now act as a PC VR headset too- with the right cable.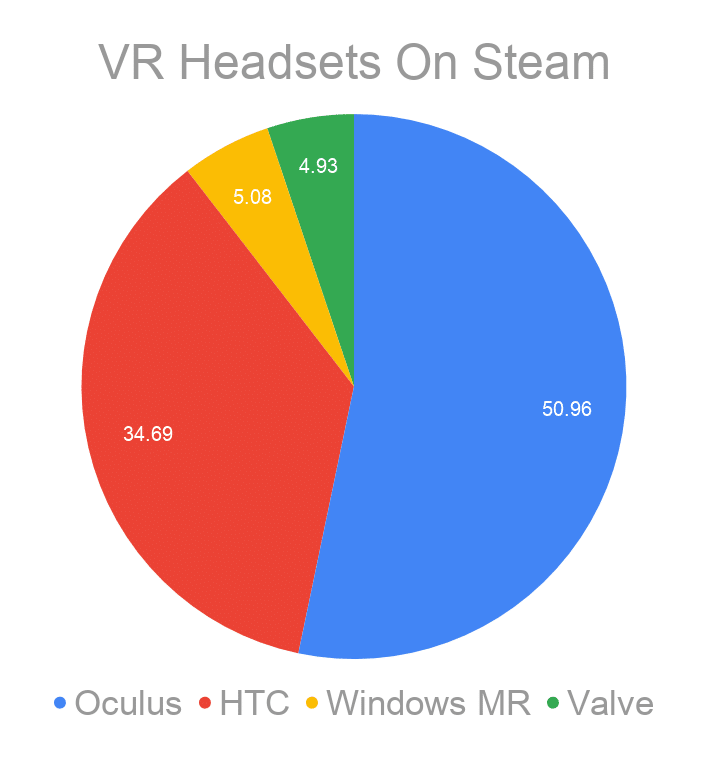 HTC's Vive Cosmos is still at 0.00%, meaning less than 0.01% of Steam users are using this headset. This may be down to the fact that this headset sits in a tough position in the market, neither as affordable as the Rift S or as premium as the Valve Index.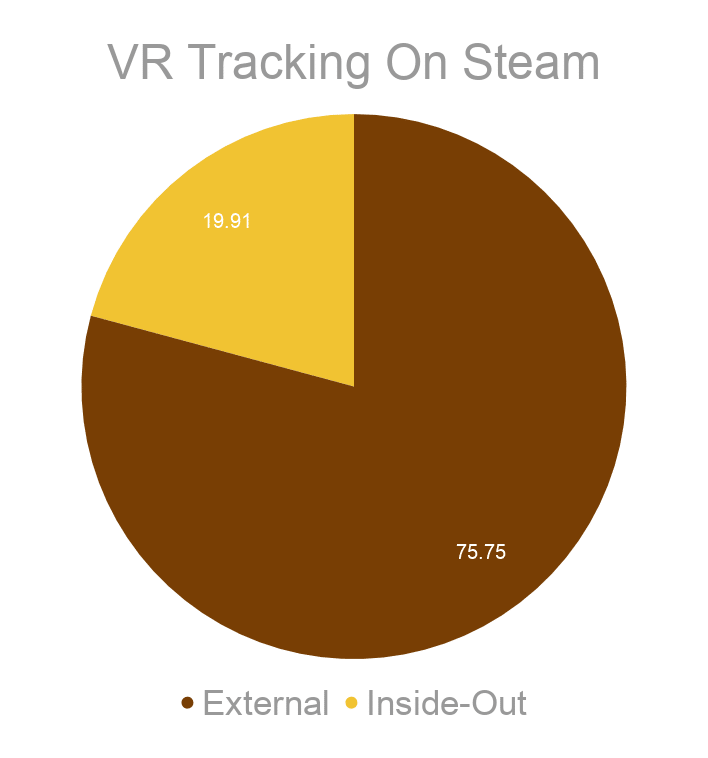 Valve's Index and Windows MR headsets have stayed the same since last month, at 0.05% and 0.1% of Steam users respectively. However, with the announcement of Valve's flagship game Half-Life: Alyx this will likely change next month. The game will have optional interactions only available on Index, and WMR is the cheapest way for a PC gamer to jump in.
In fact, we expect the hype around Half-Life: Alyx and the interest in PC VR it has spurred to re-energize PC VR's growth in general. From late 2018 to summer 2019 PC VR overall grew from roughly 0.75% of Steam users to roughly 1%, but that growth slowed down after the release of the standalone Oculus Quest. As of today's Hardware Survey, the total figure sits at 1.01% of Steam users.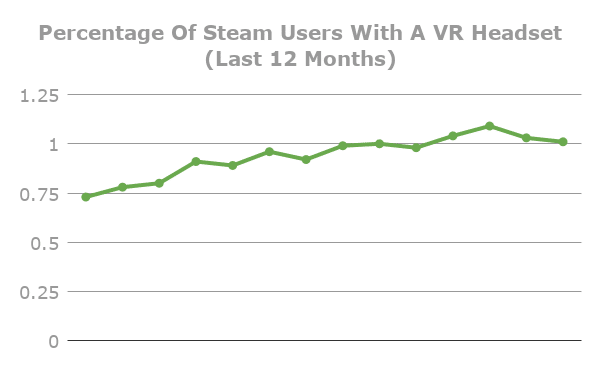 But with a VR-exclusive new Half-Life game from Valve bundled with Index and Black Friday deals on the Rift S and Samsung Odyssey, we expect PC VR's growth to continue again soon.