The StarVR One head-mounted display with its ultra wide field of view costs $3200.
The price includes the headset and cables, but does not include SteamVR base stations necessary for positional tracking or the controllers necessary for interaction. The StarVR One headset boasts some monster specifications including a 210° horizontal × 130° vertical field of view, dual AMOLED panels, SteamVR 2.0 tracking, and integrated eye tracking for automatic IPD adjustment & foveated rendering. The StarVR One is primarily intended for enterprise customers, and this first batch is intended for enterprise-focused developers.
Here's the full list of specifications for the StarVR One as listed on the product page for the headset:
Panel: 2 x 4.77" AMOLED
Display resolution: 16 million sub-pixels
Refresh rate: 90Hz low persistence
Lens type: Custom Fresnel lenses
Field of view: 210-degree horizontal FOV, 130-degree vertical FOV
Eye Tracking: Fully integrated Tobii eye tracking
IPD measurement: Yes with automatic SW adjustment
Dynamic Foveated Rendering: Yes
Tracking; SteamVR Tracking 2.0
In/Out: 2 x 0.9m Type-C cables, 2 x 5m Type-C extension cables, 1 x 3.5mm stereo headphone jack with microphone, Optional cable adapter box
Weight: 450g without head strap/headband and cables
The page also lists the following "Minimum System Requirements" for the PC powering the headset:
Operating system: Windows 10 64
Processor: Intel i7-7700 or AMD Ryzen 7 2700X
Graphics: NVIDIA GeForce GTX 1080
Memory: 16GB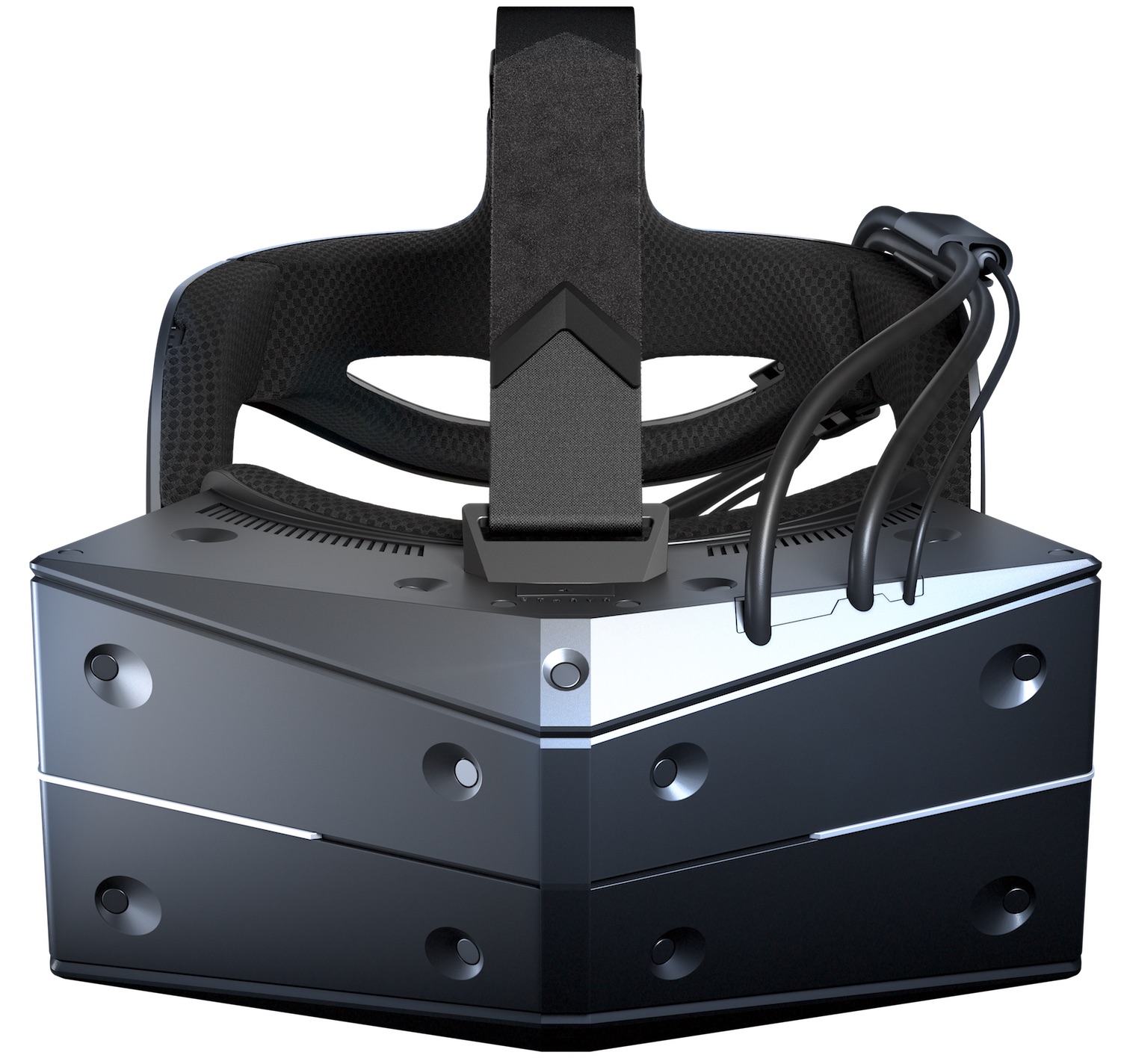 We've sent an email seeking more information about the minimum specification for the headset and whether it assumes foveated rendering is working all the time. For instance, we're curious if there's a different minimum specification for running the system without foveated rendering activated. Altogether, the investment in StarVR, controllers, tracking base stations and an extremely high-powered PC could cost well above $5,000, depending on the graphics hardware powering the system.