The Somnium VR1 modular headset is getting improvements ahead of its planned release later this year.
Somnium is a startup previously focused on its social VR platform Somnium Space, available on Steam. But in late 2021 it announced the Somnium VR1 headset with a monster spec sheet, in partnership with VRgineers - known for its ultra-high end XTAL headsets for enterprise.
Originally Somnium VR1 was pitched as a hybrid headset with standalone capabilities via an onboard Snapdragon XR2 chipset, but that idea was ditched last year to focus on making it a solely PC VR headset instead.
VR1 will be tethered at launch, but the company partnered with Nofio and plans to release a lossless wireless adapter later next year.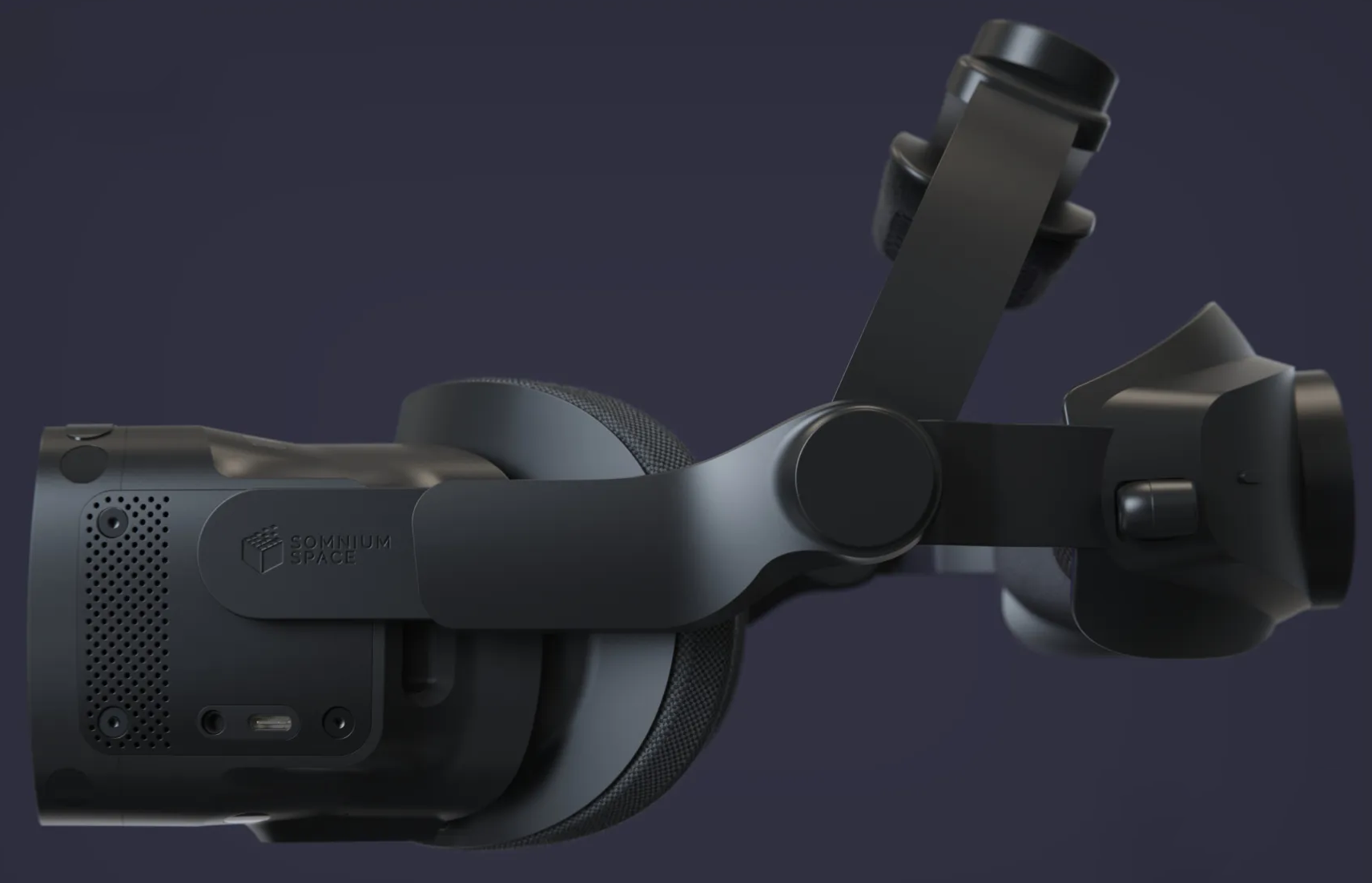 The headset is set to use the same 2880×2880 QD-LCD w/ Mini LED panels used in Pimax Crystal, which should make them tied as the highest resolution headsets on the market.
These best-in-class panels are paired with aspheric lenses with "true" 125° horizontal field of view, significantly wider than almost any other headset on the market, and wider than the 115° originally announced. The field of view should make up for its bulky design in an era of slim pancake lens headsets like Bigscreen Beyond.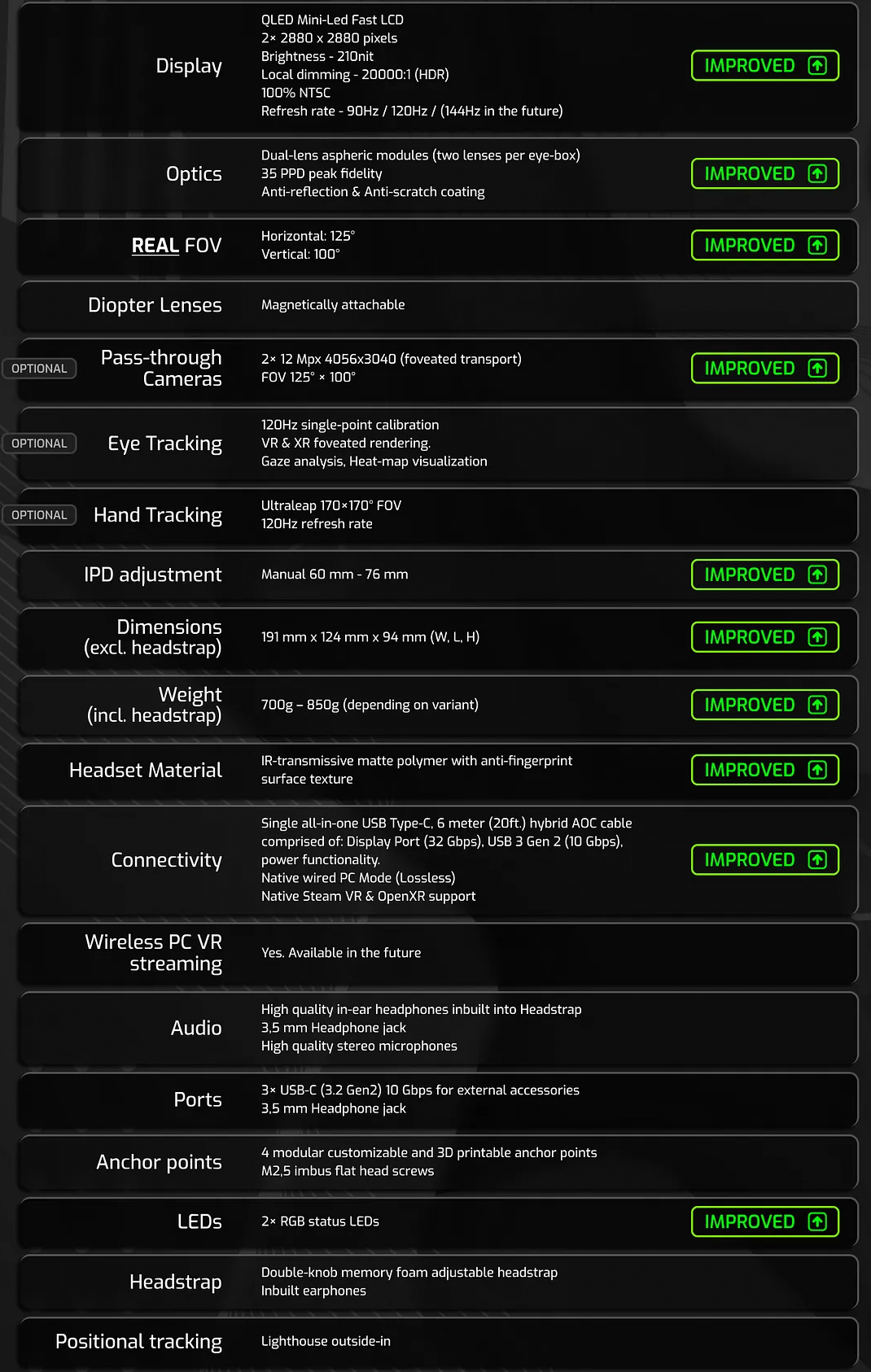 VR1 has lighthouse photodiodes for SteamVR base station positional tracking, and IPD adjustment from 60mm to 76mm.
The base weight is 700 grams, but that looks to be fairly well distributed across its design with thick top and back straps to support the visor.
VR1's unique feature will be its modularity. Somnium plans to sell three optional modules: high resolution color passthrough cameras, eye tracking capable of foveated rendering, and wide angle Ultraleap hand-tracking.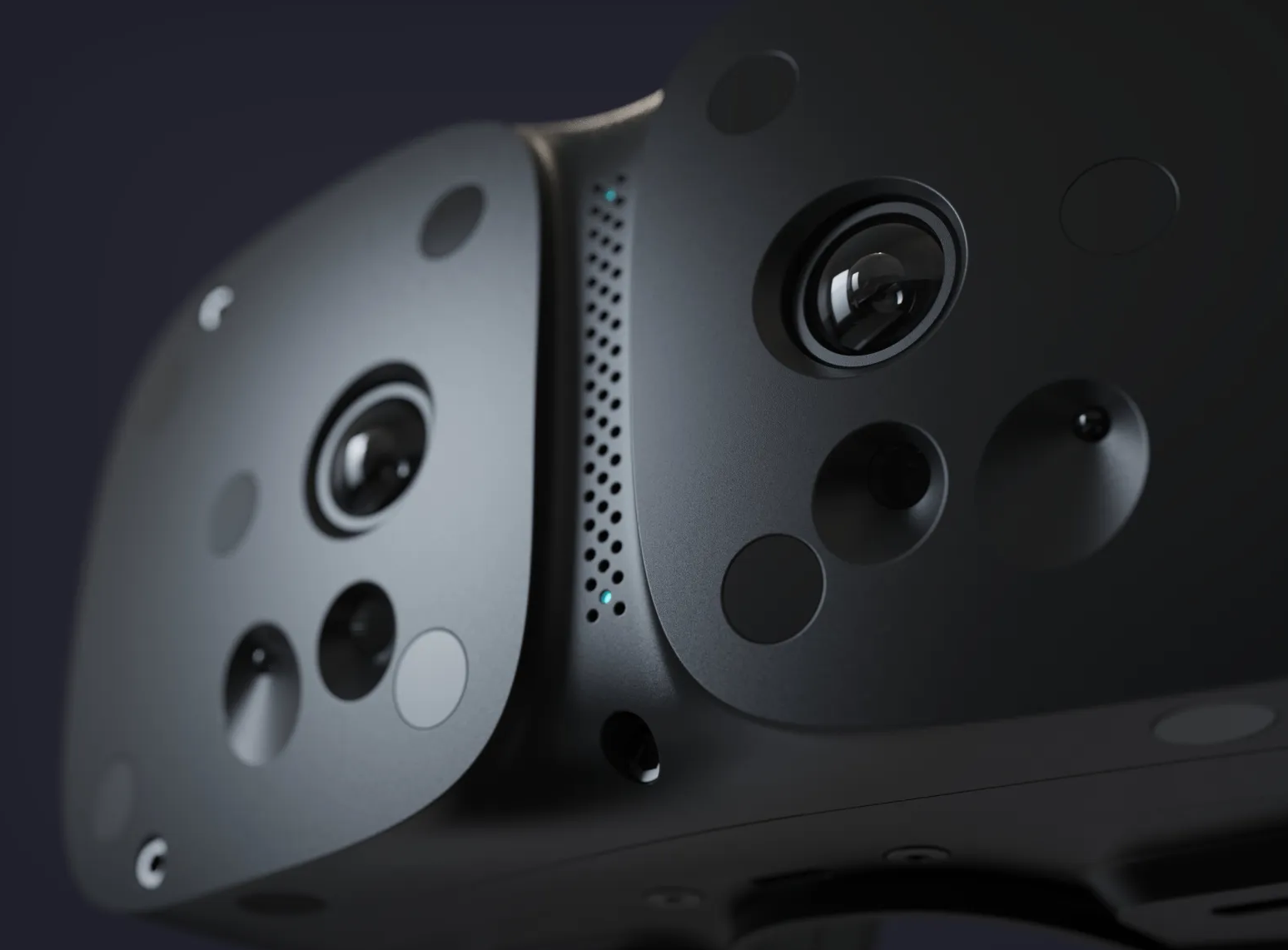 Somnium still hasn't announced a price, but said it "won't push you to choose between food on the table or a Somnium VR1 headset".
We should note that shipping and supporting consumer hardware is incredibly challenging for startups. DecaGear also promised impressive specs but folded last year, while Pimax repeatedly fails to deliver what it promised on time. Still, Somnium hasn't taken anyone's money yet and says it's "quite confident" it can ship VR1 by the end of this year.