Coatsink's latest game is an enchanting puzzle game narrated by Sir Patrick Stewart about a lost girl who was last seen at the Shadow Point Observatory. It is your job to find her, and along the way you travel on a journey through beautiful stylized scenes with tremendous color palettes and intuitive puzzles. I tried Shadow Point at this year's Game Developers Conference, and I'm eager to play the full version at release.
The demo started off with the expected tutorial — Touch controllers are used to grab, throw and rotate components. Both hands are used to climb certain obstacles, as well as rotate statues on podiums, and light fixtures. The demo took place in small room with glass walls on the GDC show floor. Tracking on the Quest was very smooth throughout.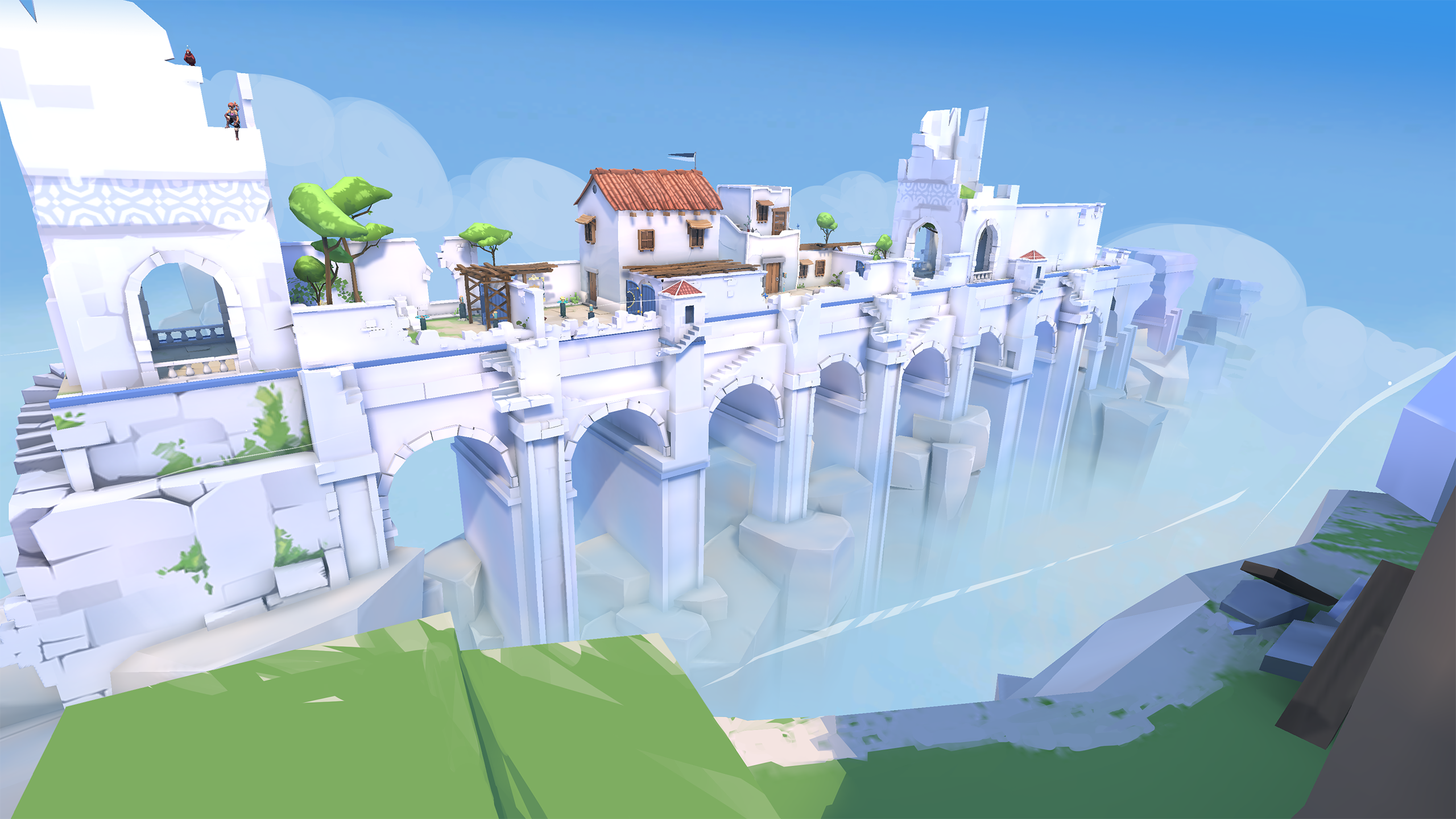 The game's puzzles are solved using lights, shadows and depth and all of the puzzles in Shadow Point that I encountered were lovely. They were intuitive without being too frustratingly complicated to figure out, and seemed to progressively get more difficult as I advanced.
One particularly memorable puzzle involved reflection. I saw the puzzle area but there were no lights to use. After walking around for a bit, I noticed a mirror. Through the mirror's reflection I could see the light I was looking for. Locating an object to hold up and create a shadow, I realized the shape of the object and the shape I needed to make didn't match. I decided to throw the object into the mirror, and what came right back at me was the object I needed. The whole path to that solution was incredibly satisfying.
The final game will be on Quest and Rift with over 80 "mind-bending puzzles" alongside a deep story and a full voice cast. Shadow Point is $19.99 and should debut at the release of Oculus Quest.