Facebook's VR app Quill is getting a major update with animation tools that can bring hand-made creations to life.
Quill was born during the development of Dear Angelica, an immersive story which puts you in a series of 3D scenes sketched in VR by hand. You can move through these scenes listening to audio which completes the impactful storytelling experience. But the Quill-based work, which was nominated for an Emmy, lacked animation which could make that kind of story come to life in a whole new way.
That missing piece arrives today.
The new version of Quill might open up an entirely new avenue to artists who can tell stories with the help of VR. Its creators see Quill as able to dramatically speed up the time it takes for a character or scene to go from an artist's imagination to animation. In the years to come, could Quill become a necessary tool in the pipeline for animated movies?
"Those who don't know how to work in VR will be at a disadvantage," said Quill Lead Engineer Inigo Quilez.
The overall idea is that creators using Quill can save time that would've been lost as an animated character or scene went through a number of iterations. It takes time to conceptualize, model, light and put a single shot in motion for an animated movie, and if one person working in Quill can condense that process down so it is faster than a mouse and keyboard (as well as pencil and paper), then a paradigm shift could be at hand for artists.
This is precisely the bet being made by Fable, the new startup which emerged when Facebook shut down its experimental VR storytelling division Oculus Story Studio. The founders or Fable (former members of the Story Studio team) plan to use tools like Quill to produce stories more quickly, and with fewer people, than ever before.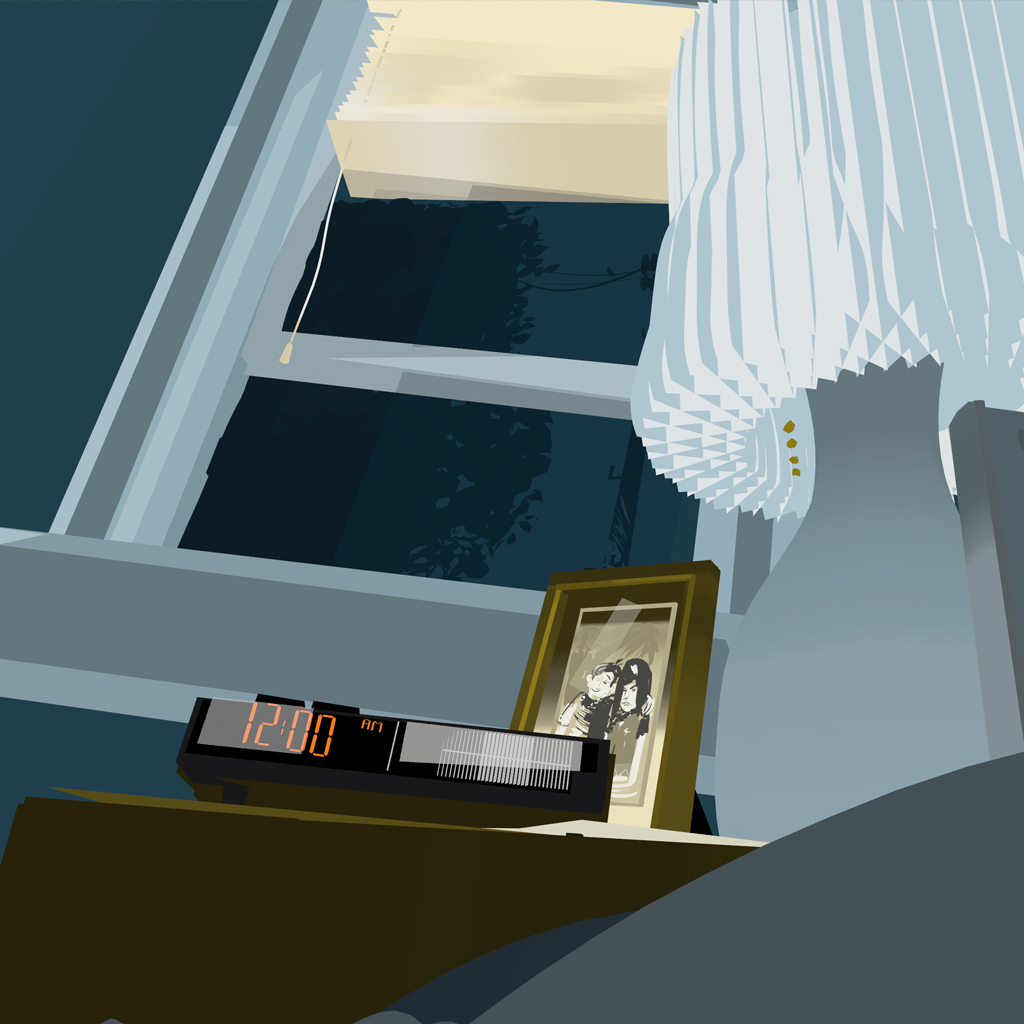 Fable director Ric Carrasquillo, who is working on a pair of projects based on Quill called Derailed and Origin, explained in an email how straightforward the animation features are:
Animation in Quill is simple enough to approach like a flip book but robust enough to handle full drawn pose-to-pose animation and stop-motion techniques. The familiar interface is fantastic to use in VR and the option to live animate while in playback mode is revolutionary. I can quickly animate complex patterns using just rhythm and intuition. It opens up the opportunity to introduce serendipity into what can usually be a very rigid process. The opportunity to push beyond what we've come to expect visually in a VR environment using hand drawn techniques is extremely exciting.  
Fable co-founder Edward Saatchi also offered some thoughts about the tool:
The new Quill animation features are game changers far beyond what we had from Dear Angelica. Many studios, like us at Story Studio for Lost and Henry and even Wolves, used pipelines that would be familiar to folks from Pixar or games with 15-20 staff members for a year for one movie.

With Quill animation and made in VR we're witnessing the beginning of what Fable feels is an unstoppable trend – that VR movies should be made using VR tools and 'engines' instead of using the tools of other mediums which carry the assumptions of their history. Quill was just made for VR – and it shows in the content – which has a unique VR-ness. This will empower smaller teams [of] 2-3 people to make their own short real-time VR movies. It shouldn't cost millions and 10s of employees to make a VR movie, and with Quill animation features, and made in VR generally, it won't.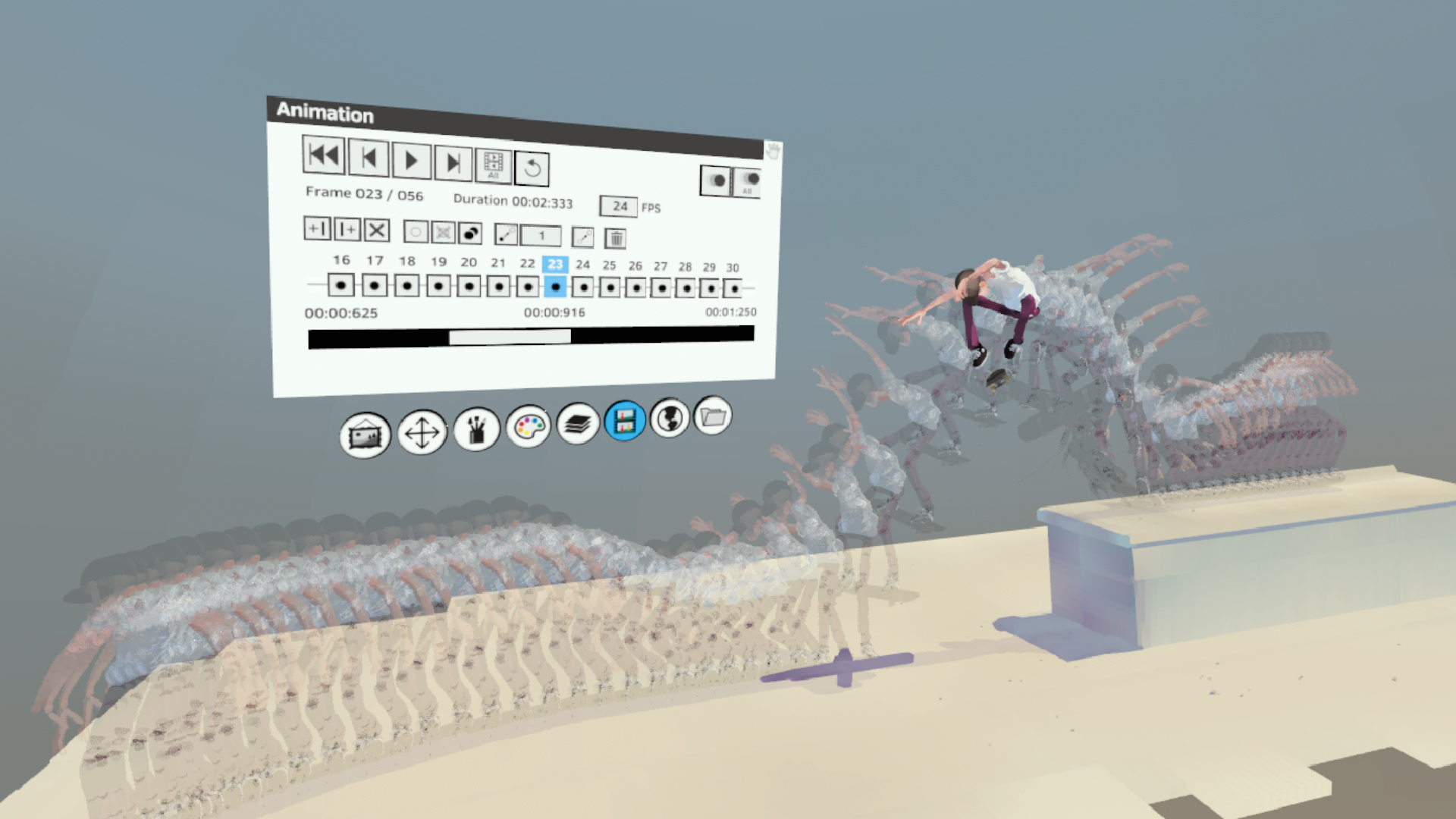 According to Oculus, Quill's update includes "new animation tools and VR-native workflows, including support for free frame-by-frame redrawing, copy-and-re-pose animation, an animation brush, and more."
Quill's Lead Designer Goro Fujita said he was able to create an animated short film in three weeks with Quill he estimates would've taken a year to make with a traditional 3D animation pipeline. Fujita said the way Quill brings to life his ideas makes him feel like a magician. Here's another project Fujita built using an earlier version of the animation features:
A Moment in Time from Goro Fujita on Vimeo.
Facebook plans to integrate Quill creations with Facebook Spaces, so multiple people can go inside these stories together.
"Quill could change the way people create and consume art," Fujita said.
Quilez suggested there's still work to do to improve the animation functionality but when that's complete they'll consider adding other features that could make Quill an even more expressive and complete software creation tool.