A firmware update to the Oculus Quest rolling out today adds stereo passthrough support, 3DoF mode, and support for some Oculus Go apps.
Additionally, the new version allows future updates to be manually forced from the Quest's settings inside VR.
Oculus Quest is the first standalone room scale VR headset with dual 6dof hand controllers on the consumer market. That means it doesn't use or require a gaming PC or console. A smartphone chip inside the headset itself draws the virtual world you see when wearing it.
Passthrough+
During the Oculus Quest setup users see a black & white view of the real world. This allows setting up the Guardian boundaries. Whenever you walk outside your Guardian boundaries you'll also see this passthrough view.
Before this update, that view was not stereo correct, meaning that the scale was wrong and it would cause eye strain if looking at it for extended periods. The Rift S, on the other hand, has had Passthrough+, due to the power of PC graphics cards. At the time, it was thought to not be possible on Quest.
Last week at Oculus Connect 6, Facebook announced that Passthrough+ was coming to Quest. This is what's now shipping. Facebook says this is now possible due to "advancements in high-performance image processing and 3D computation".
Later this year Quest will be getting passthrough-on-demand because this mode is now more visually comfortable to use. That's the feature, currently only on Rift S, which lets you double tap the Oculus button on the Touch controller to enter or exit passthrough at any time. This means you won't have to take off the headset to have a quick glance around.
'Lights Out' 3DoF Mode
The Oculus Quest uses its four onboard cameras to track your position in the room. If there's not enough light and they can't see the room, you'll see a black screen and the software will tell you to turn on a light.
Some users, however, requested to be able to use their Quest with rotation-only (3DoF) tracking in the dark. This could be useful for watching a movie in bed while someone else sleeps.
This will make the Quest operate almost like an Oculus Go. The controllers emit infrared light so it's not clear whether they will fall back to 3DoF too or continue to be fully tracked.
Go Apps
Last week at OC6, Facebook announced that it was bringing over 50 Oculus Go apps to Quest with an emulation layer.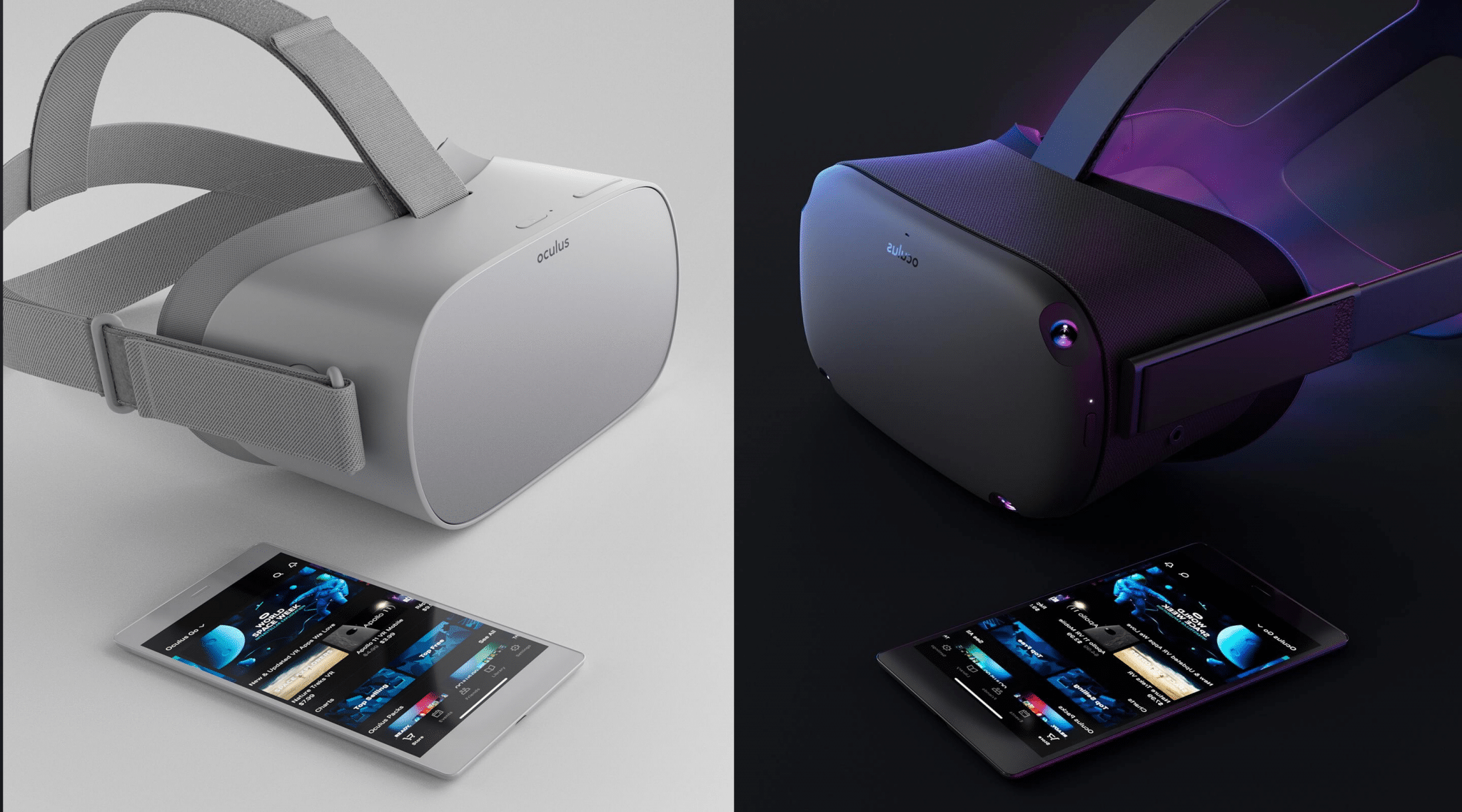 This also arrived in the new update, and it's actually 66 apps. We have a full list of these apps available here.