Facebook's Q4 2020 'Other' revenue was more than double Q4 2019. CFO David Wehner explained the increase to investors as "due to strong Quest 2 holiday sales".
The company's non-advertising revenue in quarter 4 of 2020 was $885 million, up from $346 million in Q4 2019. That's an increase of 156% year-over-year.
Oculus Quest 2 launched in October with a $100 lower starting price, higher resolution display, and more powerful processor compared to its predecessor. In the previous Q3 earnings call, Zuckerberg claimed preorders were 5x higher.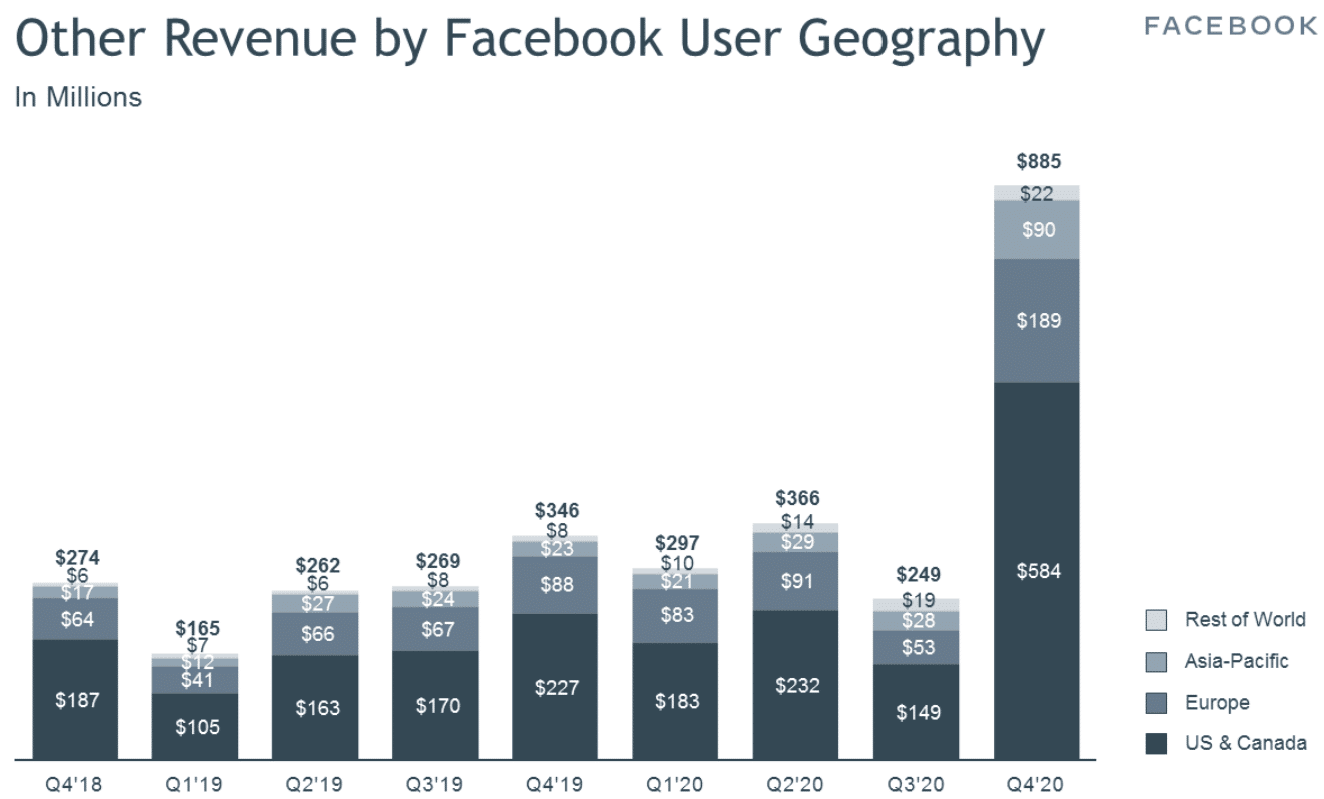 "In previous quarters I've talked about our long term future goals when it comes to virtual reality. But I think this quarter's results show this future is here." – Mark Zuckerberg
This 'Other' category also includes Portal hardware sales and miscellaneous payments. That means it's not possible to derive unit sales from these figures, but the $539 million increase suggests significantly stronger Oculus headset sales than any past quarter.
Facebook made 97% of its total Q4 revenue from advertising, but that's down from 99% in previous quarters.
Zuckerberg told investors Quest 2 was "one of the hot holiday gifts this year". More generally, he described Facebook's AR/VR efforts as "one of the areas I'm most excited for heading into 2021".