Oculus have announced that they are updating Oculus TV on the Oculus Go and Quest, along with announcing a new feature for content creators called Oculus Media Studio.
Announced during today's Oculus Connect 6 keynote, Oculus TV will become a "go-to hub for all media on the platform" for both the Oculus Go and Quest. The aim is to provide a singular place to discover all the different kinds of content available on the devices, including everything from blockbuster movies to 360 degree videos to VR-exclusive experiences.
Oculus TV will collect all your media app staples, such as Amazon Prime VR, in one place as well introduce some new services, such a FandangoNOW – a new streaming service available from Fandango which launches today for the Go and Quest.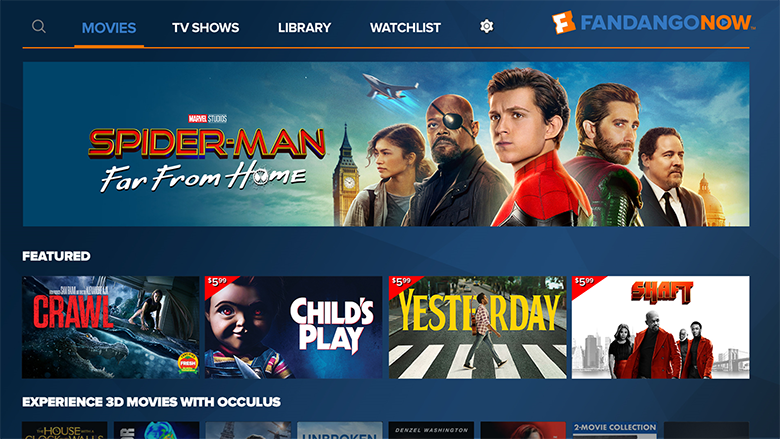 However, Oculus TV will also host immersive experiences that are exclusive to VR, such as the Emmy-nominated immersive documentary Travelling While Black.
You'll also be able to experience the revamped Oculus TV experience with other VR users. "Just like your living room is the perfect place to spend time with friends, family, and your favorite entertainment, Oculus TV is a digital space where you can hang out in small groups, kick back, and watch your favorite content on a 180-inch screen."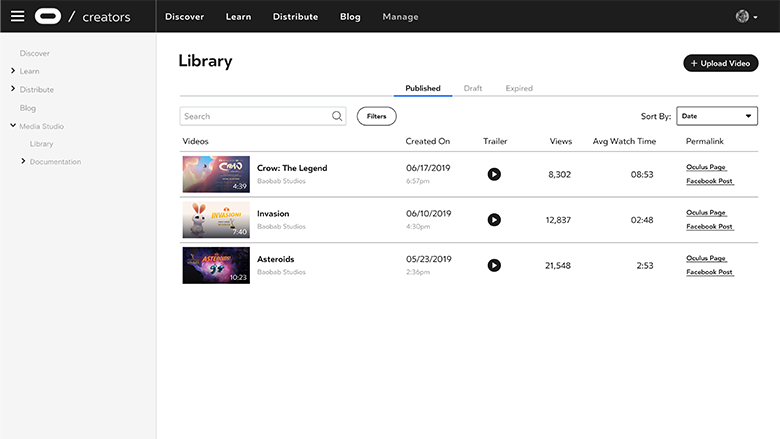 In addition to the Oculus TV updates, Oculus are also launching the Media Studio which will allow content creators to easily upload and publish VR-native content. It will also provide performance analytics for content on the platform, which has "changed the game" already for early partners who have tried the service, such as Baobab.
Content creators can read more about Media Studio on the Oculus Creator blog.