Highly anticipated mixed reality headset Lynx R1 is starting to ship to its earliest backers.
Lynx creator Stan Larroque told UploadVR over direct message that "we're ramping up the production" and that there are a couple hundred devices prepared.
"Kickstarter backers will be shipped first, as well as experienced developers to showcase cool experiences on the Lynx-R1," an update from the company noted in December 2022. "First shipment of headsets leaving the factory on December 9th, therefore some units are already assembled. Those headsets will be way more polished than the ones we've shown in events and tradeshows these past years but won't have the same color as the final version. The headsets will be delivered with an immersive VR interface."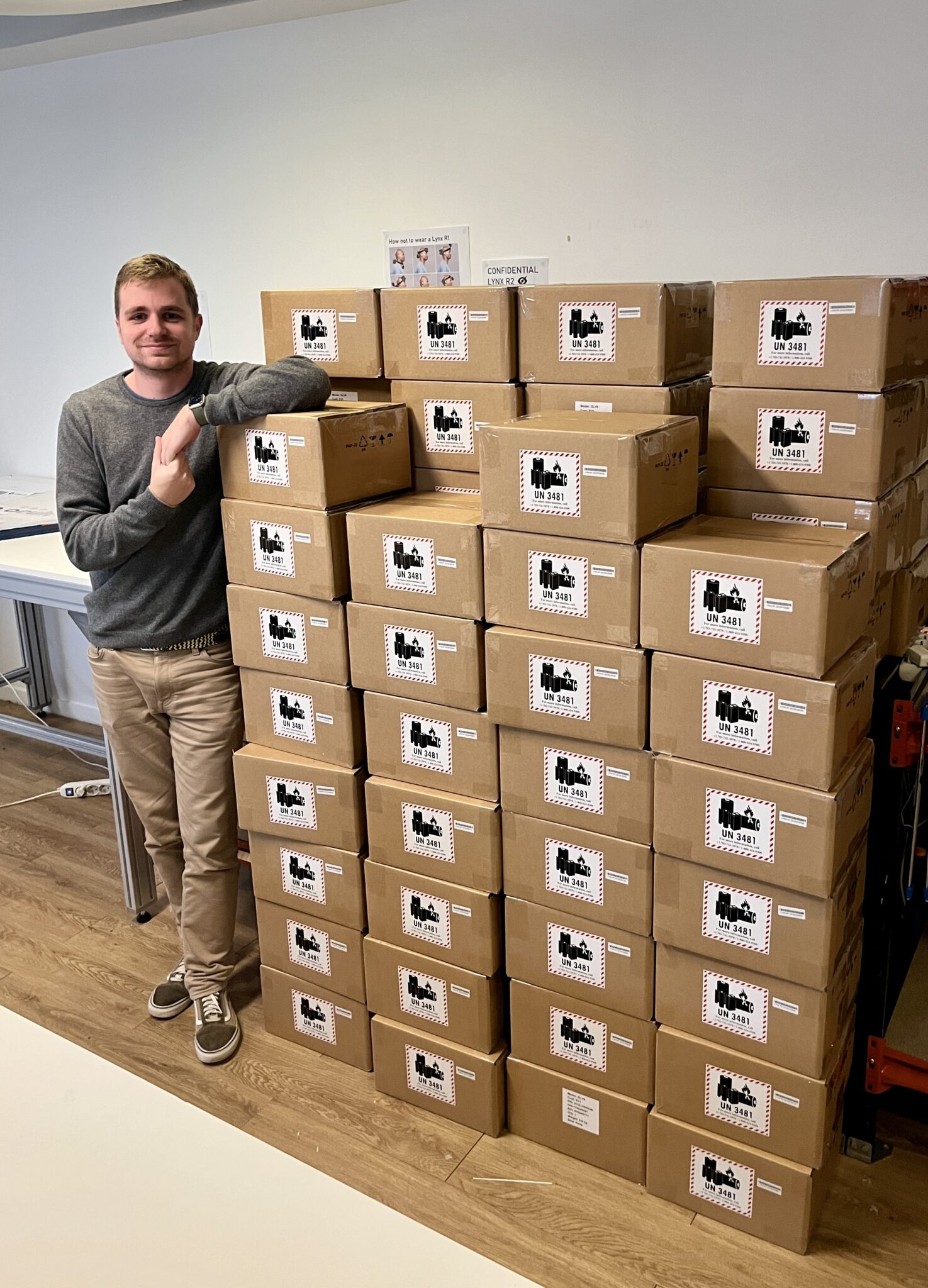 Lynx has been beset by delays as supply chain problems affected businesses worldwide during the pandemic. The project was originally funded in November 2021 with expected shipping in February 2022. Larroque told UploadVR today, however, that he expects all Kickstarter orders to be fulfilled "Between March and April" of 2023.
Lynx R1 is a mixed reality headset with battery in the back for better balance as well as color passthrough and built-in hand tracking. The headset's designers "decided to make our own controllers" and hope to "show some working prototypes at the end of Q1. We aim to ship the first units before the end of June."
We'll keep an eye out for Lynx R1 during CES in Las Vegas later this week, and be sure to check back with UploadVR in the weeks ahead as we digest everything from the event.