As part of our UploadVR Showcase, we revealed a new trailer for hand-tracking basketball game In da Hoop! as it launched on Oculus Quest via App Lab today.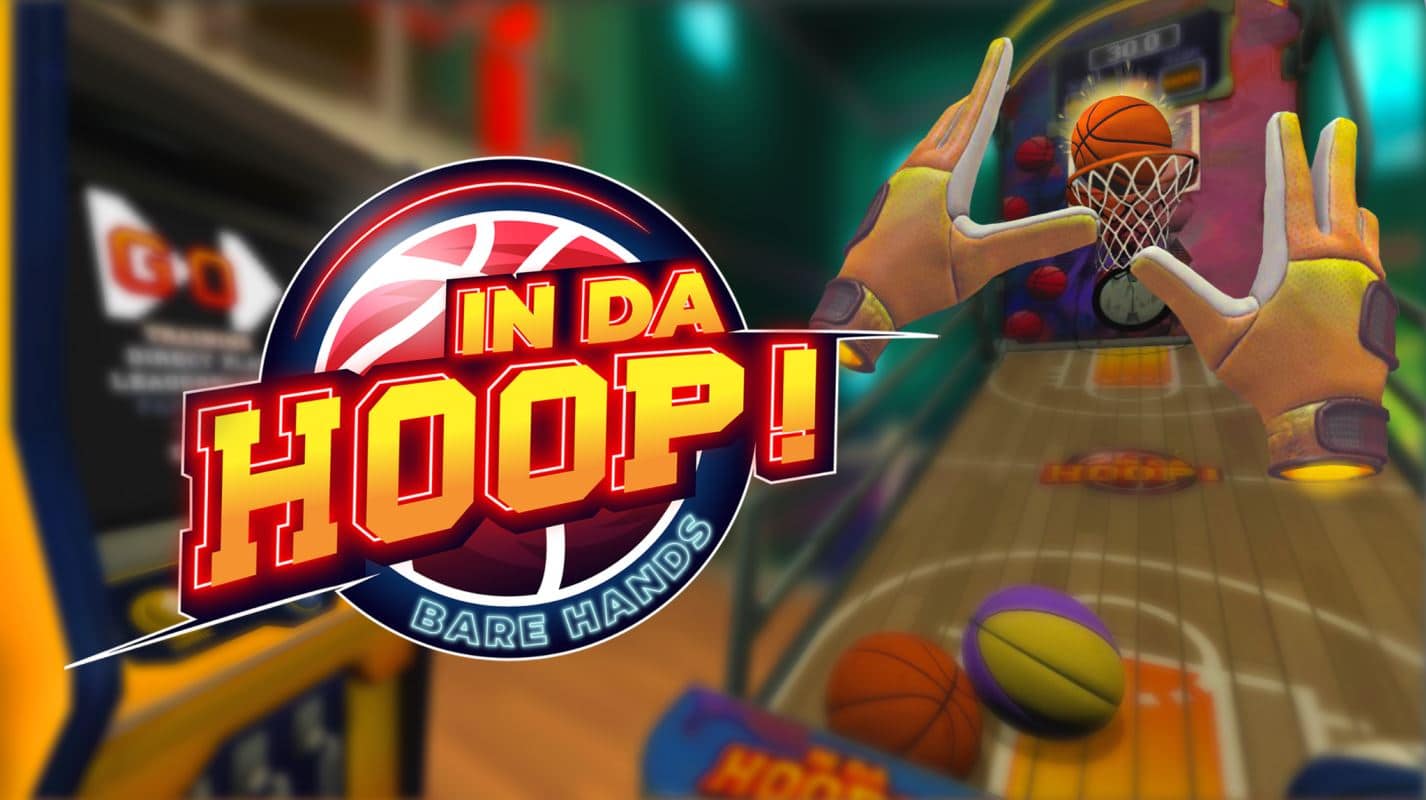 In da Hoop! focuses on all things basketball, with the ability to shoot hoops across multiple types of environments and scenarios with modifiers. It just launched on Quest with App Lab and supports both controllers and hand tracking, the latter of which the developers Realcast say is able to "mimic the movements of each of your fingers so precisely that it can simulate the act of shooting hoops without the need to hold a controller!"
PSVR and Steam releases for In da Hoop! with purely controller support are also planned but won't arrive until later in the year. You can check out the trailer for Quest from our Showcase embedded below:
"Unlike real basketball, In da Hoop! lets you tweak a variety of variables for extra wacky spins on the popular sport," said Realcast in a prepared statement. "You can play a variety of hoop distances, positions, and movements, from small arcade coin-up to free throw backboard." The plan is to later add other "special challenges" as well, such as earthquake shots, big ball and upside down shots, a 2-player team challenge, basketball bowling and ghost mode.
At launch, the game will have online leaderboards for tracking your score against other players and your friends. However, a post-launch update will add online multiplayer, letting you shoot some hoops with your friends and other players from around the world.
In da Hoop! launches later this year for PSVR and PC VR.