It's time to get hype; The Upload Holiday VR Showcase is coming your way at 9am PT/12pm ET/5pm BT on November 27 2019.
Yup, we finally have a time to add to the date we announced alongside the VR Download and Culture Show last month. If you're in the US be sure to be up bright and early or sitting down for your lunch break. If you're in the UK, get home from work ASAP. Better yet, call in sick. Get your friends to do it too.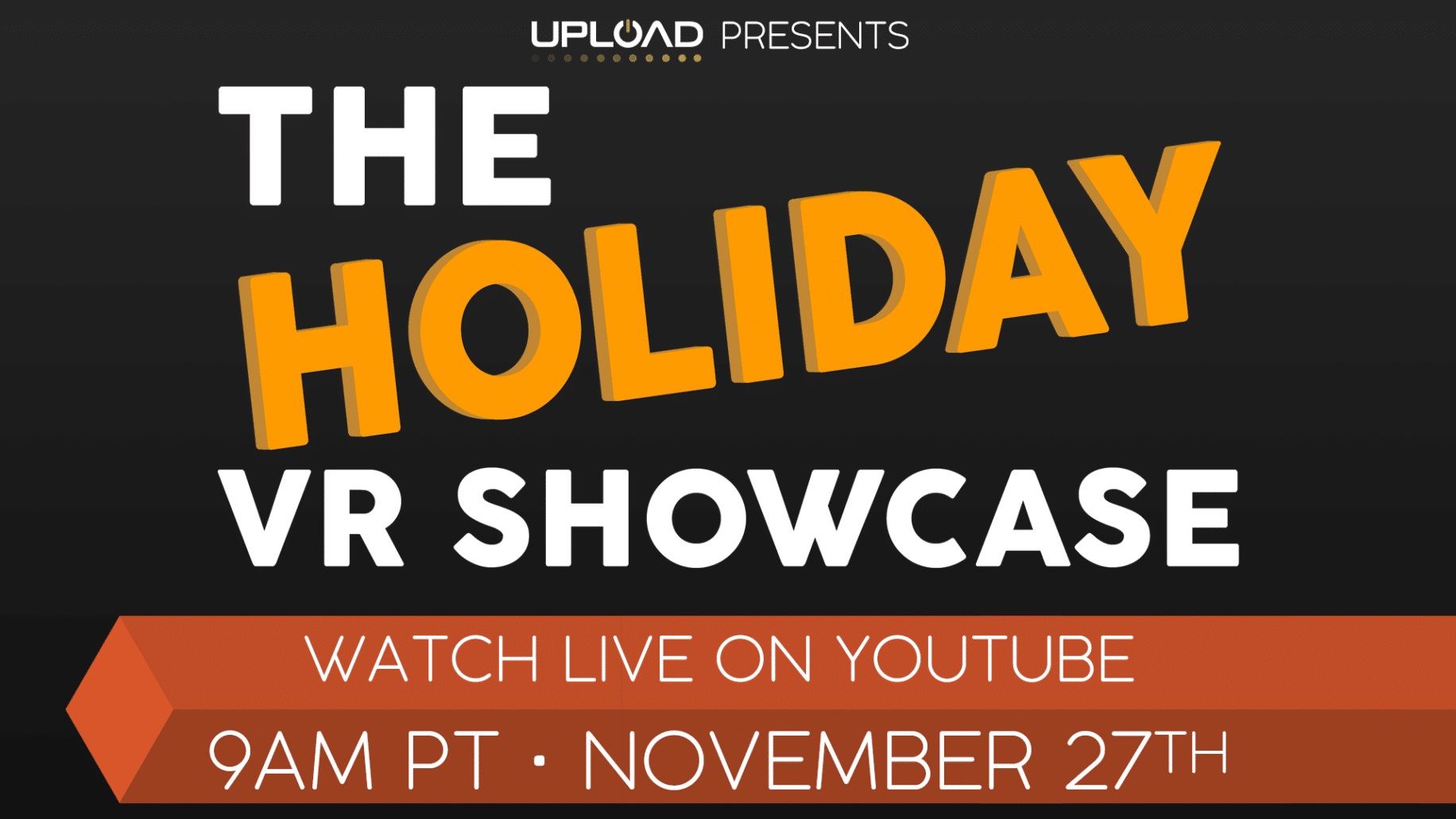 This will be our second VR Showcase following the hugely successful launch of the E3 VR Showcase back in June. We were overwhelmed with the response to that show and we couldn't let 2019 go without doing another one.
So what is The Holiday VR Showcase? Think of it as a Nintendo Direct or State of Play broadcast… exclusively for VR. We'll be going over a bunch of announcements and fresh looks for games still to come in 2019 (yes there's still a few!) and some titles set for 2020. We've lined up a fun list of titles with some great surprises in store!
For this showcase, expect to go in-depth with some of the titles we announced back at E3 and get a closer look at gameplay with the help of developers themselves. Keep an eye on Upload in the coming weeks because we'll be announcing some of the things we're showcasing in the run up to the big day!
OH, and we've got a cool pre-show PSVR fans will want to tune into. Be there for 8:45am PT/11:45am ET/4:45pm GMT!
What are you hoping to see at our Showcase? Let us know in the comments below!