Google revealed an experimental accessory for the Lenovo Mirage Solo which adds a pair of six degrees of freedom controllers to the standalone Daydream headset.
The faceplate straps to the front of Mirage Solo, which features a USB-C port on the side for powering an accessory. A Google blog post describes the way the faceplate communicates with the controllers as a "unique optical tracking system" which "uses machine learning and off-the-shelf parts to accurately estimate the 3D position and orientation of the controllers."
Google is now accepting applications from developers for the controllers and a few creators have already gotten their hands on the kit. Several questions remain unanswered by Google representatives including how long it will take developers to receive kits, how many kits Google is making total, and whether key Google-owned apps like Tilt Brush and Job Simulator might make the jump to the Mirage Solo by way of this developer kit add-on.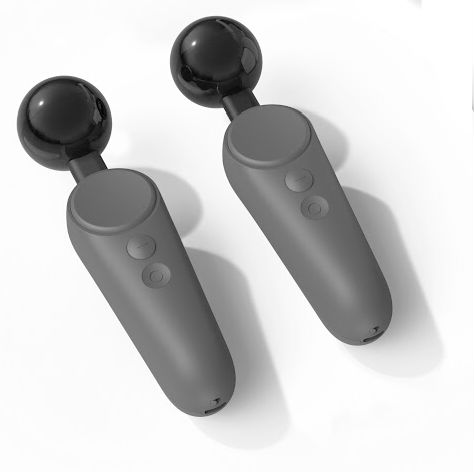 The controllers include a touchpad with click button, trigger, grip, app button and dedicated Daydream button to access the main menu or to "recenter your view." The faceplate emits infrared light in a pattern which allows the system to deduce the relative positions of the controllers. Google's existing WorldSense tracking uses the outward-facing cameras already on the headset to figure out head position, so combining this information provides a completely standalone VR experience with full freedom for both head and hand movements.
The announcement from Google comes on the eve of the 5th Oculus Connect developer conference. The event in San Jose, California also marks five years since Facebook's acquisition of the Oculus VR startup. Currently known by the code-name Santa Cruz, Facebook's higher-end Oculus standalone VR headset could ship to consumers in early 2019 with a similar class of hand controller as compared with this new Mirage Solo accessory.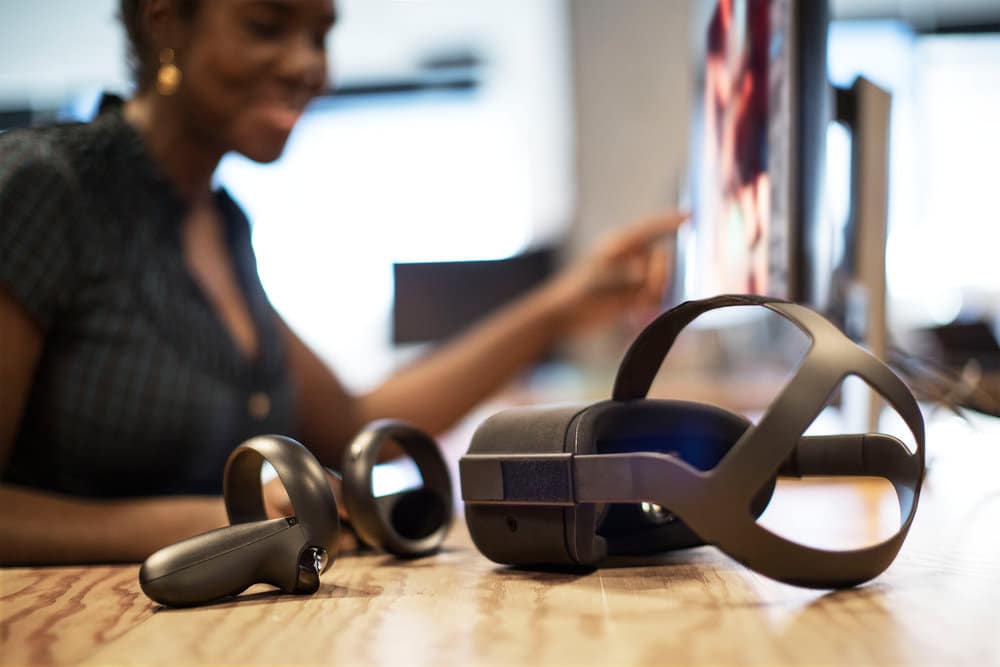 While the controllers are coming to the Mirage Solo, don't expect them to arrive on Google's other Daydream headset, the smartphone-powered Daydream View. While the two devices share the same content, the latter doesn't include any 6DOF tracking capabilities, though it is possible that Google is keeping an update saved for its Made by Google event early next month.
Lenovo's Mirage Solo debuted earlier this year with hidden features — including the ability to run Android apps in a 2D mode — that suggested it could be turned into a surprisingly capable developer kit.  The controllers will certainly be a dream come true for some developer sand the headset is also getting a "see through mode" which can even be used to prototype AR experiences by way of the headset's outward-facing cameras.
We hope to get the chance to try this tracking system from Google sometime soon.