Mobile World Congress 2016 in Barcelona is the gift that won't stop giving for VR fans. News already broke from the event detailing the long-awaited price point and shipping details for HTC and Valve's Vive VR headset. Now, Facebook CEO Mark Zuckerberg is saying "millions of people will get their hands on a Gear VR," and partner company Samsung is helping to fulfill that prophecy by announcing that every person who buys the Galaxy S7 or S7 edge smartphones between February 23 and March 18 will be able to receive a free Samsung Gear VR "while supplies last."
According to Samsung, different regions and retail partners have a different maximum number of free headsets for the promotion. In the U.S. through Samsung itself, for example, the terms of the offer state there are "no more than 300,000 Gifts available." That number is only a small fraction of the overall size of the potential free VR headsets available worldwide as it's only a single sales channel for the S7 in a single country. Gear VR typically retails for around $100.
The announcement of the giveaway was followed up with an appearance by Zuckerberg who shared several interesting Gear VR statistics from the stage; including that there are "200-plus apps available" and that "over one million hours of video have been viewed in Gear VR."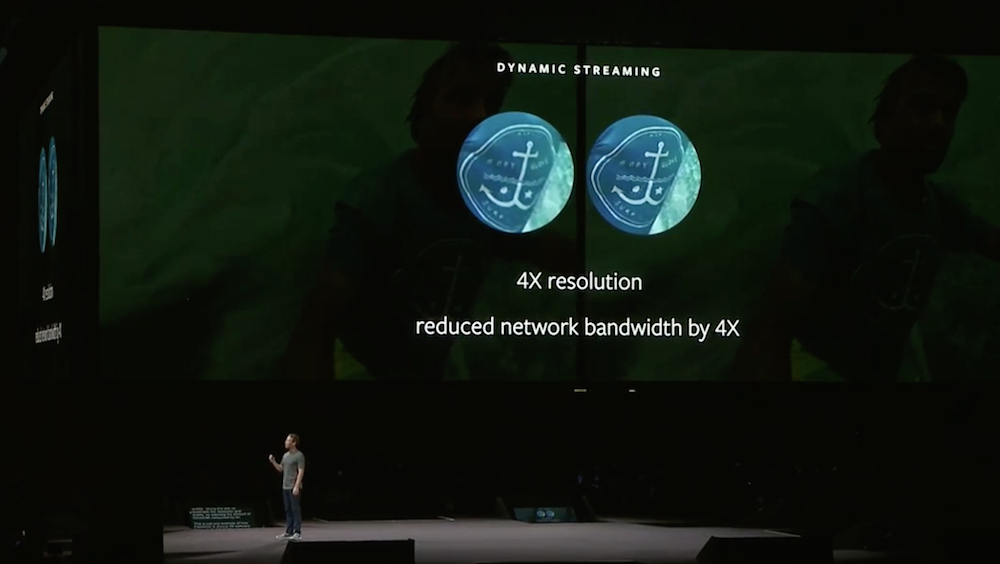 Zuckerberg also took this opportunity to showcase Facebook's new "Dynamic Streaming" feature for VR video. Dynamic Streaming only fully renders the part of the video that you are directly looking at. This lightens the load on a device's processors while increasing image quality and frame rate. Facebook will be bringing Dynamic Streaming to GearVR, "in just a few weeks" according to Zuckerberg.
The weight of these announcements was particularly substantial considering that all 5000-plus attendees at the event had been experiencing the Gear VR personally during the shared VR components of the address.
Galaxy S7: The Next Samsung VR Phone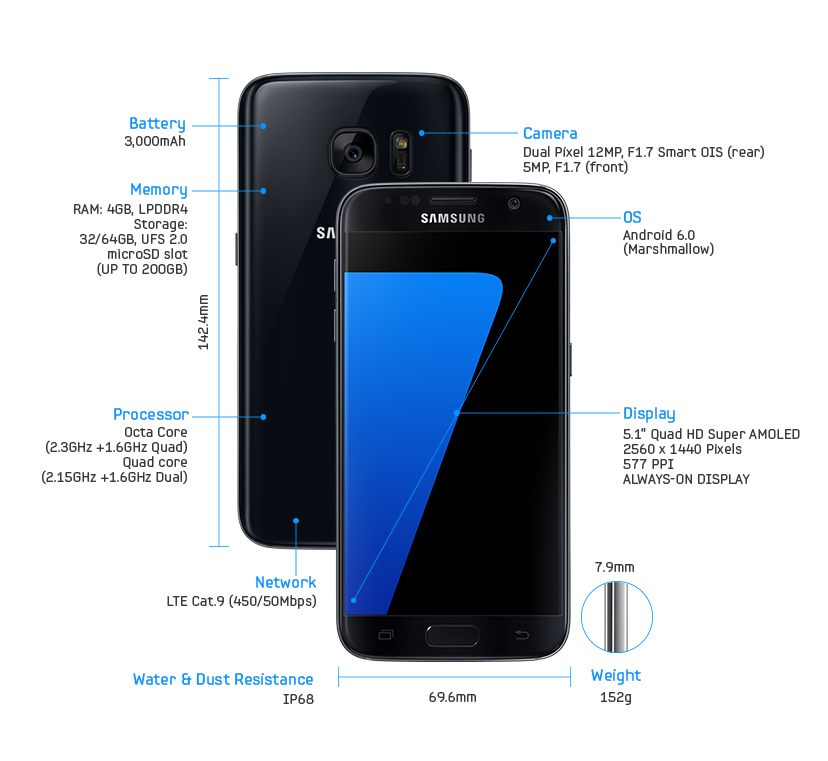 The S7 and S7 edge themselves have their fair share of VR-friendly features too, including upgradable storage through micro-SD. Epic Games' Tim Sweeney also took the stage to reveal that the phones come pre-packaged with the new Vulkan API from Khronos, which will make more powerfully rendered 3D graphics possible on these devices. The bottom line is that a better phone means a better experience in Gear VR. And at a whopping $0 price point it all adds up to a pretty compelling package.
Correction: A previous version of this article and headline understated the number of available free Gear VRs offered by Samsung worldwide with the purchase of a Galaxy S7. The article has been updated with correct information.