Facebook's developer conference – known as F8 – kicked off today with a keynote from company founder Mark Zuckerberg.
During his opening address Zuckerberg emphasized the importance of building ambitious ecosystems for Facebook's scalable products and the entire speech was framed by what Facebook intends to do with its next 10 years of existence. To that end, Zuckerberg announced from the stage that the social media titan's goal for its VR department – Oculus – will be the eventual creation of a combined VR/AR device with a form factor that is similar to a simple pair of sunglasses.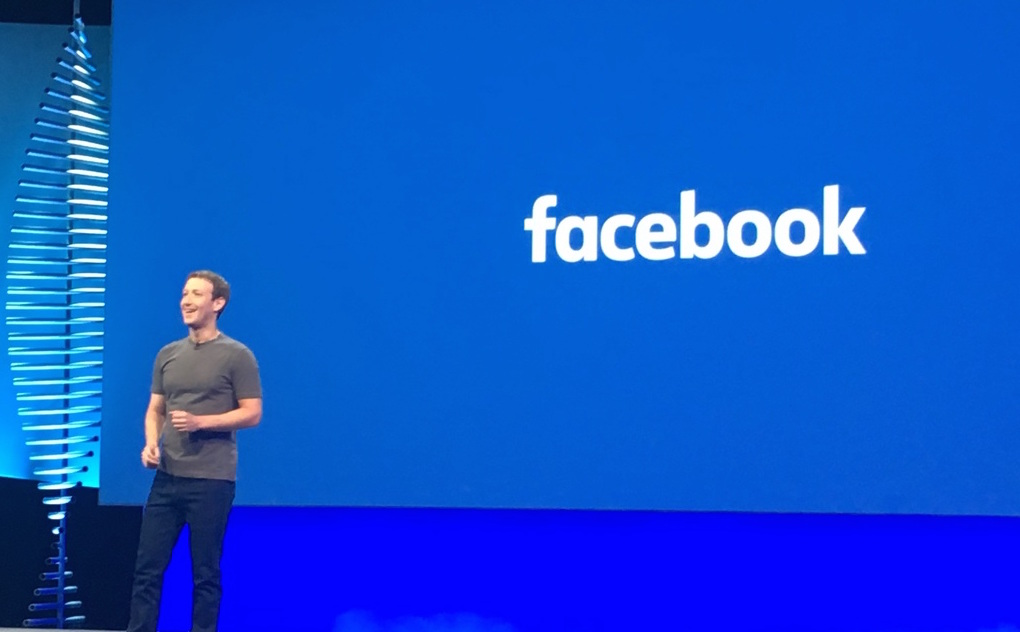 This device, according to Zuckerberg, will be the result of Oculus' ongoing iterations upon the Rift and has the potential to completely rewrite the landscape for consumer electronics:
"The form factor is going to keep getting smaller…eventually we're going to have normal looking glasses that can do both virtual and augmented reality…at that point expensive items, like televisions, will be one dollar apps in an app store."
Zuckerberg did clarify that, "it's going to take a long time" to create this type of technology, however, it is still interesting to get a peek behind the veil and into the tech giant's high powered ambitions for the future of immersive tech.
There may already be some clues as to how Facebook and Oculus plan to pull this off.
Last year, we reported on Facebook's "computational photography" group. This team – led by former Microsoft Researcher Rick Szeliski – is currently swelling its recently acquired 51,000 square foot Seattle office space.
The group's goal is to accelerate "computational imaging R&D" to "weave together new and exciting experiences" for uses such as "VR and AR content creation and sharing." It is likely the group will collaborate closely with Michael Abrash's Oculus research group based in Redmond, Washington on future technologies that could support the dream of sunglass VR.
Abrash himself provided some very clear details about the features that an Oculus product with this type of design would include during a presentation at last year's Oculus Connect 2.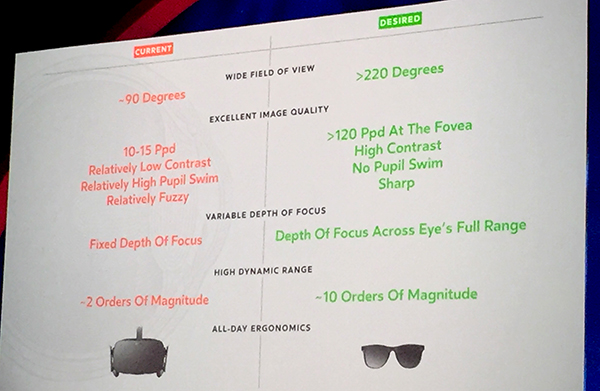 As you can see from the above image, the desired product is leaps and bounds away from the current iteration of the Oculus Rift. It will take immense innovations to achieve a headset capable of delivering this type of performance in such a tight package.
However, Facebook certainly has the muscle to make it happen and keynotes like these indicate that it has the drive and ambition to go along with it.