Digital Lode released an Espire 2 update today, introducing 13 new "highly-replayable short missions" missions called Espire Ops on Quest 2.
First released last November, Espire 2's latest patch is available now. Titled Update 1.4, this adds quality-of-life improvements like new public matchmaking parameters, reworked aim assist, and a main menu UI refresh. More prominently, Espire Ops introduces these new missions across three separate Ops modes. These occur between Espire 1 and Espire 2 and, according to the developer, "provide players with more narrative through their descriptions." In total, this new short missions should up to about 90 minutes of extra content.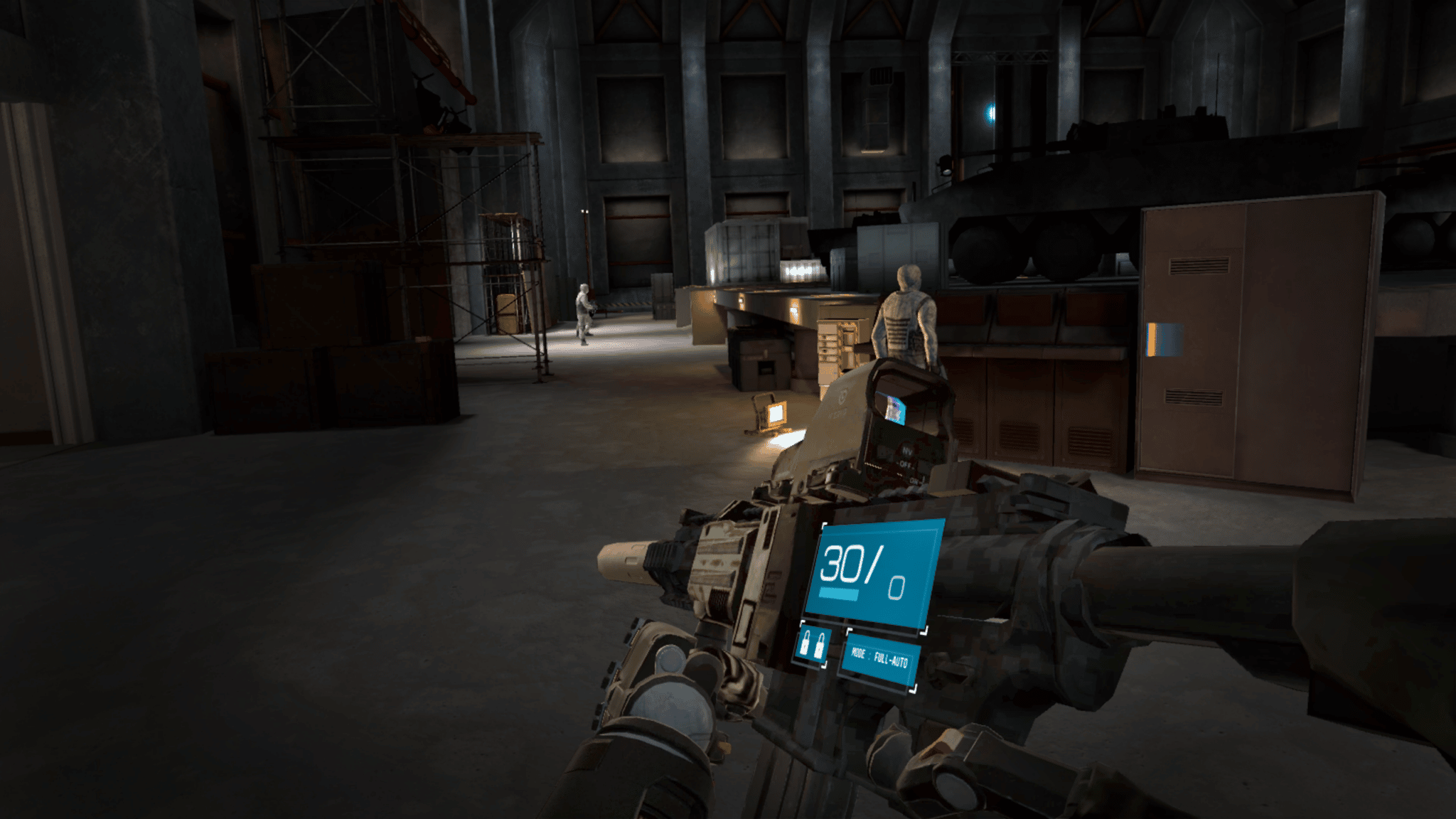 You can read the full Espire Ops description below:
Sneaking Ops: Designed for players who love stealth, these four increasingly difficult missions require the player to get to the objective without raising any alarms.
Take Down Ops: The ultimate panther challenge. In these five ops, the player is required to pacify all guards in the area silently.
Elimination Ops: For players who enjoy action, these four ops allow players to go loud and will need to clear the area no matter the cost.
Ops were previously confirmed in the Espire 2 2023 roadmap last December and so far, Digital Lode's hitting these release targets. After initially adding co-op voice chat, bHaptics support and public matchmaking, Q2 2023 promises further co-op missions and a hardcore difficulty, while Frame skins and weapons variants will arrive at an unknown date later this year.
Espire 2 is available now on Meta Quest 2 and Meta Quest Pro for $29.99. While though no specific platforms were confirmed, Digital Lode previously announced its coming to new VR platforms later this year, and the team states they will have "more to announce in 2023."