E3 2019 is all but over at this point. We kicked off the week with our massive E3 VR Showcase, a first of its kind deluge of amazing VR game reveals, announcements, and interviews that shined a spotlight on what's coming over the next several months to VR headsets. And while that was packed full of lots of great stuff, only a fraction of it was actually playable at E3 itself.
Now that we've played all the games at the show this year and seen what companies have to offer, we've decided to round up our list of nominees for Best of Show in VR at E3 2019 as well as let our community on Twitter pick their winner for the People's Choice Award. You can see the results for yourself right here.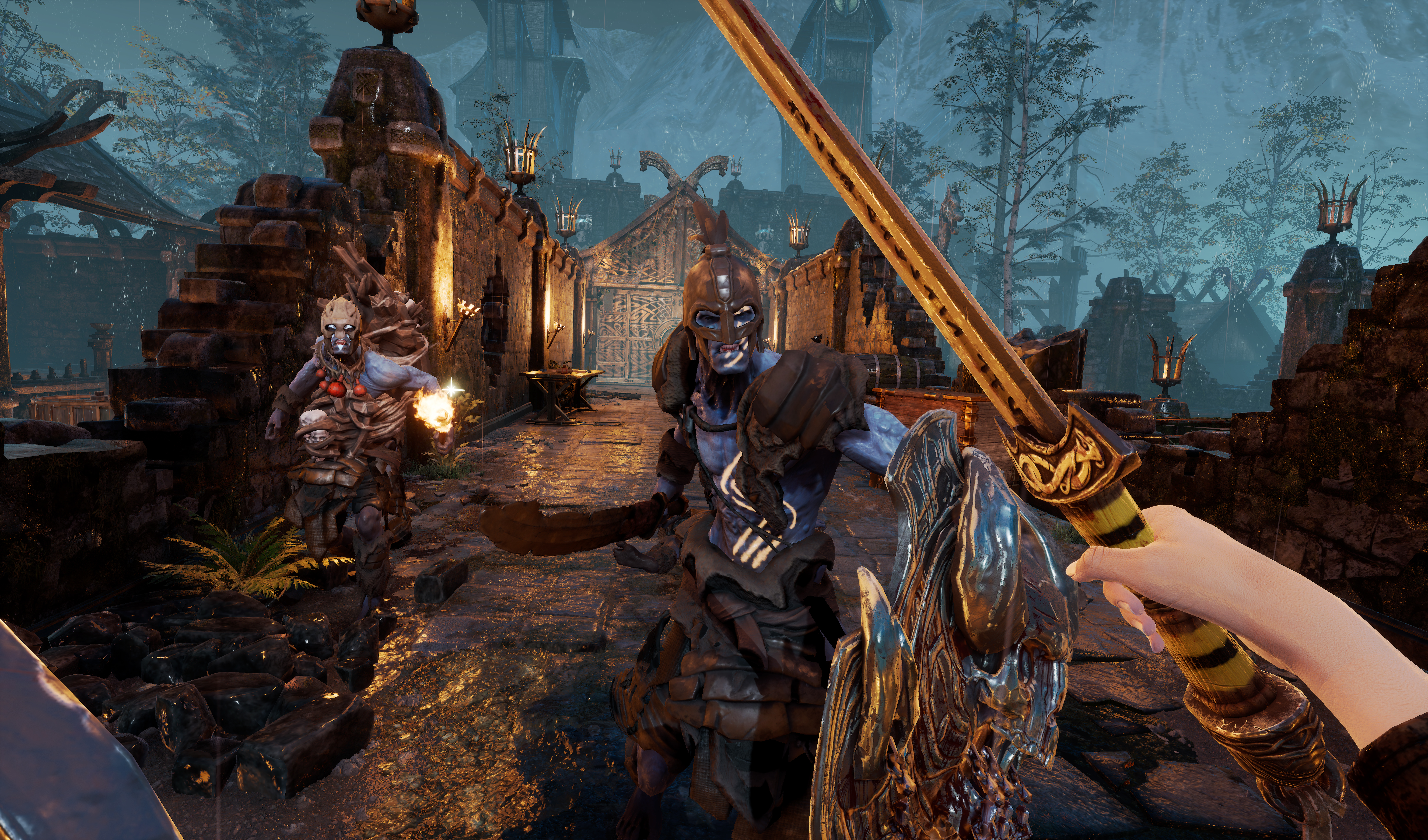 People's Choice VR Game Award E3 2019 Winner
Asgard's Wrath
To be honest, if you watched the poll results coming in over time, it was never really a question which game would win. The excitement for Asgard's Wrath, the 30+ hour action-adventure RPG epic from Sanzaru Games and Oculus, is through the roof. Prior to E3 kicking off we debuted 20 minutes of all-new gameplay and we included an interview in our E3 VR showcase with lots of insight and details into the game.
You can read my latest impressions on the game here or my GDC impressions focused on its amazing combat for more details, but suffice it to say that my Zelda and Elder Scrolls loving heart is supremely excited for a massive adventure like this to hit Rift later this year.
We restricted these awards to games that were physically present and playable at E3 itself.
E3 2019 Best Of Show VR Game Award Nominees
Asgard's Wrath
Espire.1
Fujii
Lone Echo 2
Phantom: Covert Ops
Sniper Elite VR
E3 2019 Best Of Show VR Game Award

Winner
Espire.1
Even though Oculus brought out the big guns this E3 with a ton of great looking exclusive titles like Lone Echo 2, Asgard's Wrath, and Stormland, none of them stood out as much as Espire.1 did. This E3 we got the chance to play Espire.1 on both Rift S and Quest and even though there were obvious graphical differences, the game played pretty much exactly the same which is extremely impressive.
Espire.1 is a stealth action game in the same vein as Metal Gear Solid that puts you in the shoes of a stealth android that sneaks through levels, climbs on any metal surface, and uses a litany of weapons to get past guards and enemies. You also have the ability to slow down time, look around corners using wrist-based cameras, and even detect enemies in the level by activating the button on the side of your visor. All of that ambitious design coalesces into a smooth, exciting VR game that innovates not only in terms of building a stealth shooter for VR, but also in terms of comfort options for players.
For those reasons we're awarding Espire.1 as our Best of Show VR game at E3 2019. It releases for Rift, Vive, PSVR, and Quest in August of this year.
---
Let us know what you think of the games mentioned here down in the comments below!