I'm sitting in the front row of a comedy show in virtual reality. Sitting to my left there's a woman and to my right is a man. When laughter erupts all around me I get an eerie feeling I've not had before in VR.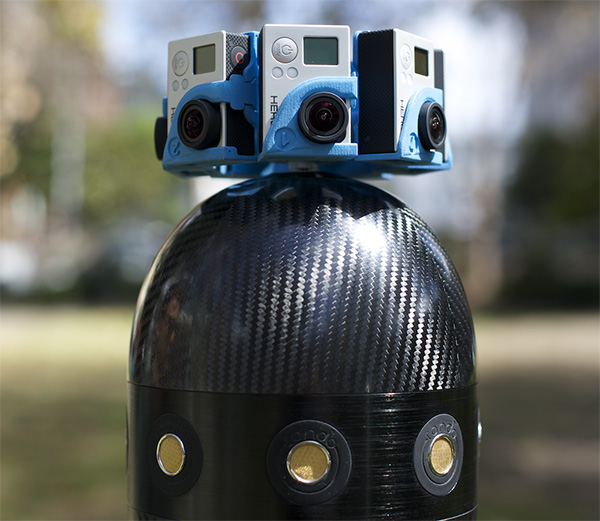 The distinct sound of a woman's laugh came into my left ear and a man's laugh came into my right. A few minutes later I'm transported to the front row at a concert and I begin turning my head left and right as the band plays. When I turn my head I hear the instruments more clearly in whichever ear is directly facing the performers, and when I look straight ahead I am fully engrossed in the music in a way that's as close as my ears have heard to real life while being immersed in VR.
Until I heard the audio captured by Dysonics for these two VR videos I'd not experienced realistic sound in VR — at least not that I could remember. The term "binaural" audio is being used by a number of developers and startups to give the impression their technologies or apps provide realistic sound. I'm not exactly an audiophile but the term might as well be marketing jargon to me. Technically, "binaural" just means using both ears. If you had just used two microphones, one next to each ear as implied by the term "binaural," then the audio would only sound realistic if a person kept their head perfectly still matching the way the microphones were positioned. That's not great for VR, obviously, as the technology is all about enabling a person to look anywhere. This is where Dysonics comes in.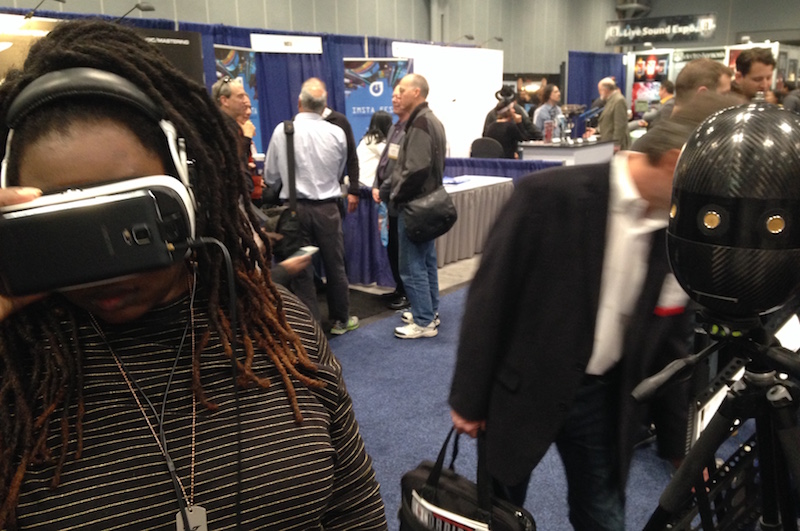 The difference, says co-founder and CTO Robert Dalton Jr., is that for these live recordings Dysonics is using eight microphones in a rig it calls RondoMic. This microphone array captures audio and stitching algorithms are used to put it together in a similar way to how camera footage is stitched together from different cameras to provide 360 degrees of video. Dysonics calls it "motion-tracked binaural" sound. According to the company, it is more difficult and intricate to do correctly than stitching a panoramic video together.
"We're essentially doing four binaural recordings simultaneously," he said. "So it's about as life-like as you can get with all the motion-tracking kind of features."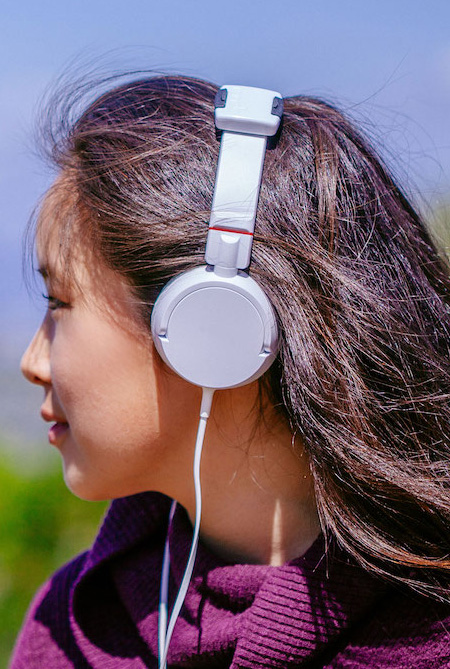 Dysonics emerged from a UC Davis incubator in 2012 and the company partnered with Virgin America earlier this year to bring some of its technology to in-flight entertainment. The technology is on Delta flights too with more airlines planned. They also sell RondoMotion, a tiny clip-on accessory that adds motion tracking to any headphones as well as software called RAPPR designed to create more immersive sound environments for headphones. Combined, the software and accessory are designed to provide a realistic sound experience inside traditional headphones.
That said, VR appears to be where the company is aimed in the future as it partners with content creators and 360 camera companies to add their audio capture technology for more immersive VR experiences.
---
Disclaimer: Dysonics and UploadVR's Editor in Chief, Will Mason, recently collaborated on a side project.