City builder Townsmen VR is coming to PlayStation VR2 at launch.
After several years in early access, the title from HandyGames launched on PC VR headsets last year. We recommended Townsmen VR with its impressive detail, extensive tutorial guides and the ability to change perspectives. On PSVR 2, developers say they're using the headset's haptic feedback for certain effects, like the ability to feel earthquakes. You can also "feel what you're holding in your hands with Adaptive Triggers", according to HandyGames.
Here's how the developers describe the game:
Townsmen VR uses the exciting possibilities of virtual reality to further enhance the classic city building game with entirely new gameplay experiences and interactive mechanics. Lean back, relax and watch the bustling life of your villagers or actively get involved to speed up processes and move workers and resources directly where they are needed. You are able to seamlessly change between the all-encompassing view of a god and the detailed view of a citizen, able to follow the colorful life of your village. There is a lot to discover! But watch out for the Black Knight's plundering hordes!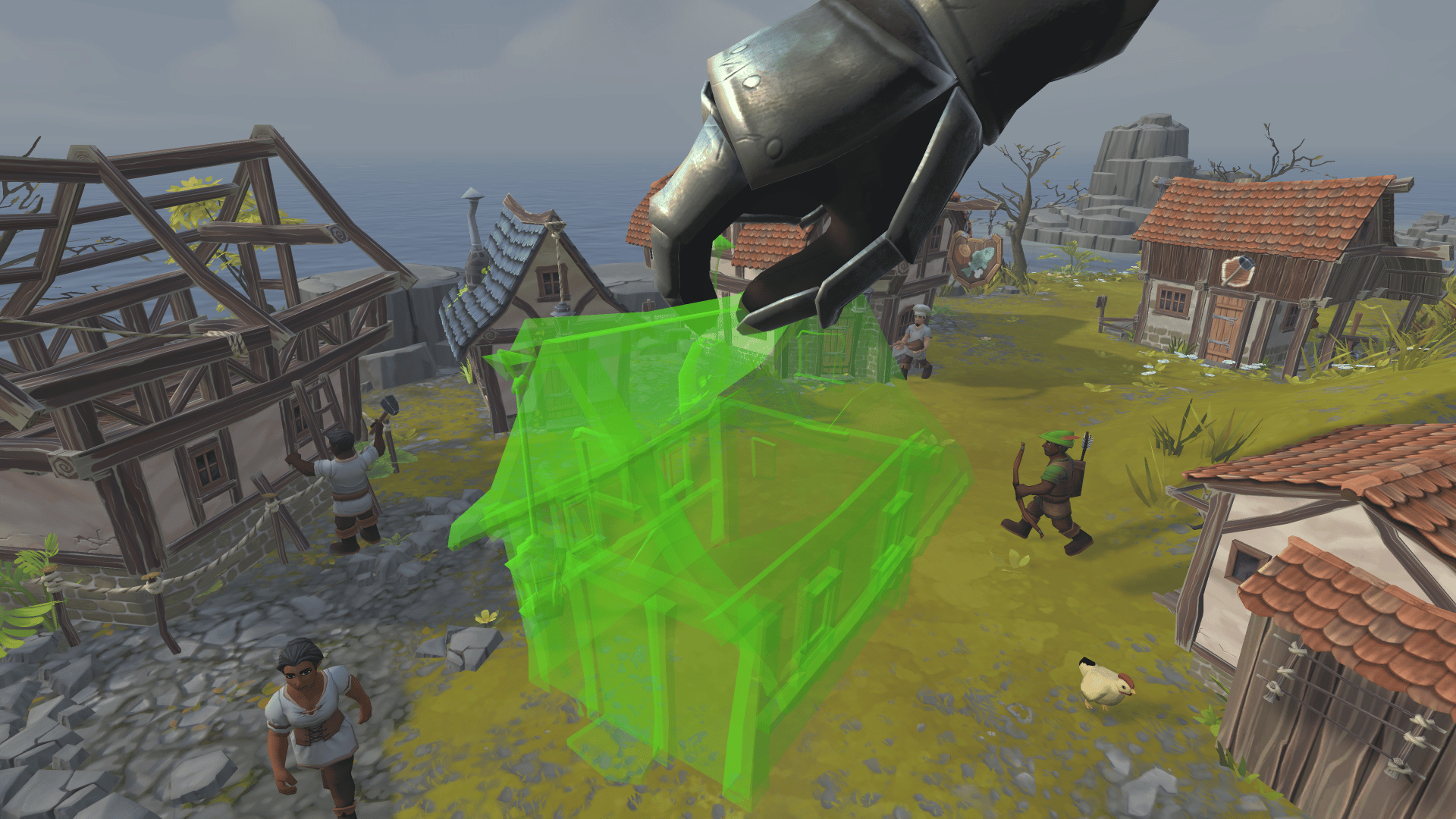 Townsmen VR features a fully-voiced campaign set across 13 islands with "more than 20 unique buildings" as well as extensive add-ons and upgrades. You can unlock the islands through the campaign to play in sandbox mode.
You can get a feel for the game in the trailer embedded above, which highlights the perils you'll encounter and planning needed to succeed in Townsmen VR.
Townsmen VR arrives on PSVR 2 for the headset's launch on February 22.