The real Andy Murray might not be taking to the court for the Men's Singles tournament at Wimbledon this year, but the virtual one is raring to go.
You'll be able to play alongside the tennis world champion during the event this July. American Express is hosting a 'Champion's Rally' in which players will put on an HTC Vive and grab a virtual racket (with the help of the Vive Trackers). Inside VR, you'll find yourself on Centre Court where you'll need to hit five targets. Murray will egg you on from the side, a little like a tennis Yoda.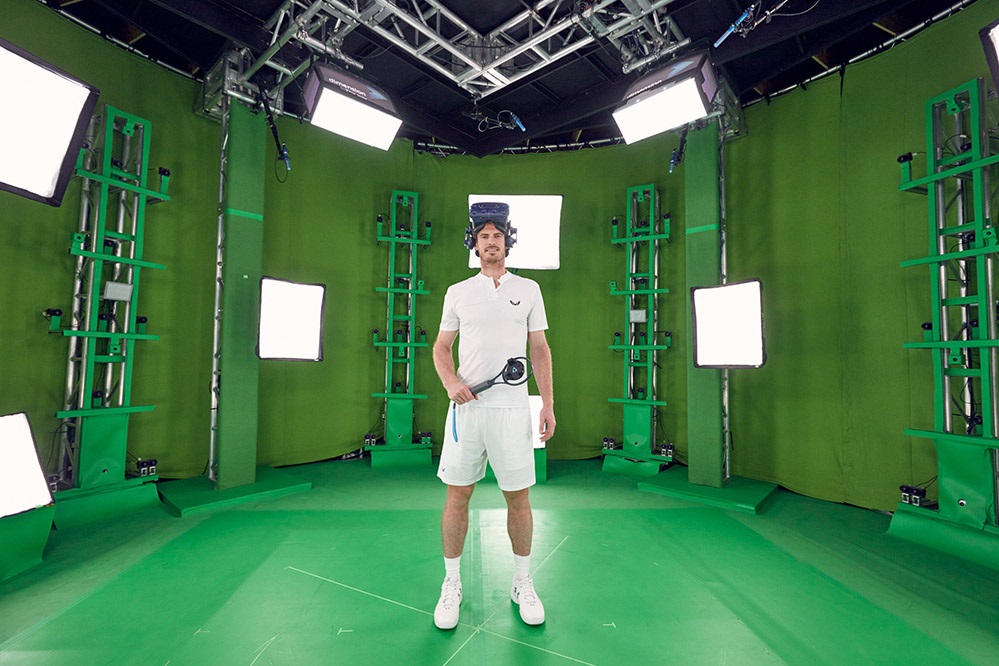 Don't believe me? Look at him wearing the Vive in the picture above. Yes, we live in a world where Andy Murray knows how annoying it is to balance a Vive on your head. I almost feel sorry for him.
From the looks of it, Murray's performance was captured using photogrammetry. That's a process in which a bunch of cameras record a performance and then stitch it together to make a 3D asset.
This isn't Murray's first brush with VR. A few years back Jaguar and Hammerhead created another Wimbledon VR experience that properly virtualized the star. Maybe one day we'll actually get to face off with him on a virtual court. Virtua Tennis VR, anyone?
The installation will be available to anyone at Wimbledon from July 1 – 14 inside the Fan Experience Zone. No word yet on if the experience will be released to the wider world following Wimbledon's wrap-up but we're hoping so.