42 days to go! We're counting down to the release of PlayStation VR on October 13th by highlighting one game a day for the anticipated headset. Today heading grabbing a beer and lining our shots with the newly-announced Pool Nation VR.
–
Who'd have thought that of all the experiences the HTC Vive offers right now, one of its very best would simply be about playing pool. No, not fighting space aliens, or heading to new dimensions, just a good ol' fashioned game of pool. It's testament to the hard work that developers Perilous Orbit and Cherry Pop Games have done that Pool Nation VR is one of the platforms most beloved titles in a sea of imitators, and it makes it all the more exciting that the game is on its way to PlayStation VR.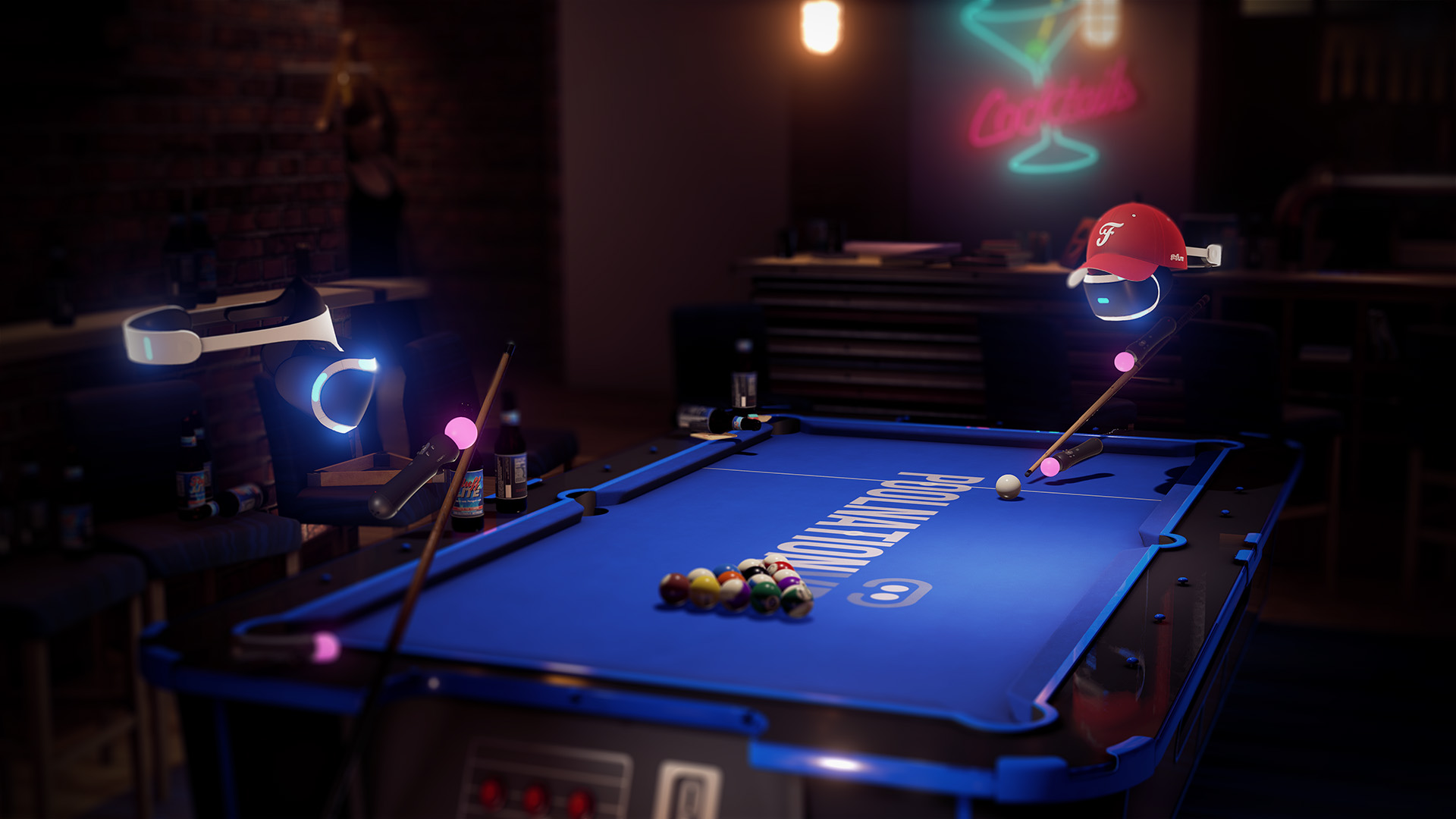 The news was announced today, just after Pool Nation VR was updated with a host of new content on the HTC Vive. You can expect the full experience here, using the PlayStation Move motion controllers to pocket points. Vive's controllers served as the perfect way to line up shots in the PC version, so hopefully Move support will do the same for this edition. Offline AI opponents will be sure to give you a challenge but the game will be best enjoyed with friends online. New to the PS VR edition are eight player multiplayer hangouts, making this easily one of the headset's most social experiences.
But Pool Nation isn't just a great game because of its pool, it's also got a bunch of other minigames to experience with friends. You can play darts, air hockey, skreeball, shuffleboard, checkers and chess while waiting your turn, and each allows for physics-based mayhem. You can even throw bottles around the game's bar setting without having to worry about, you know, getting glass in your eyes.
In other words, this is one of those great sandbox VR experiences that's strangely missing from the PS VR line-up right now. It encourages you to just hang out with friends and immerse yourselves in a fully interactive space. We can see this becoming one of the definitive multiplayer titles for the headset in its early days, serving as a place for people to easily meetup and hang out.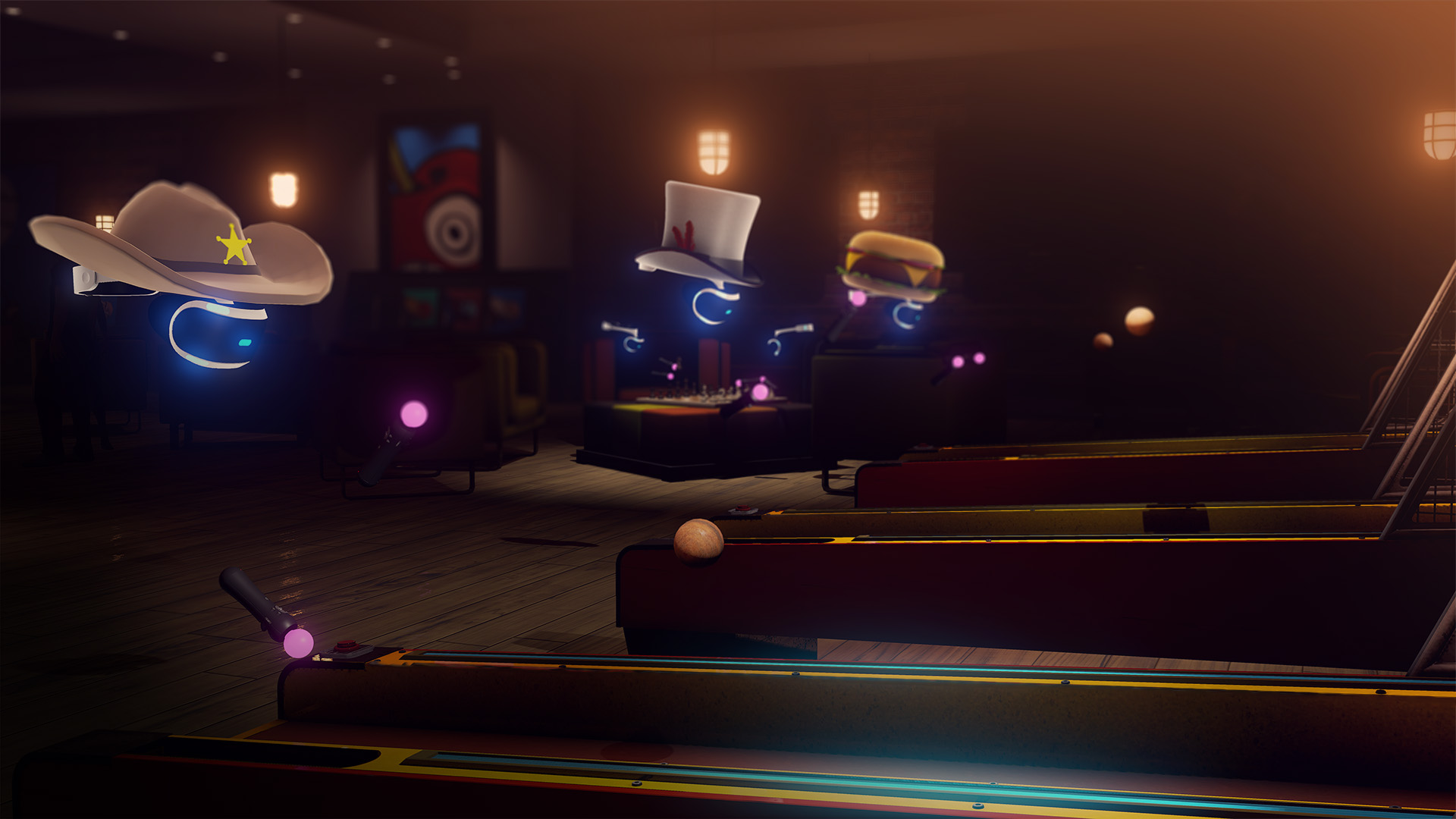 You can also rest assured that Cherry Pop and Perilous Orbit will continue to keep Pool Nation up to date; the HTC Vive version has had numerous additions and tweaks since its launch and hopefully the PlayStation VR edition will be no different.
Pool Nation VR is set to hit PlayStation VR in October. A final date and pricing is yet to be confirmed.
50 DAYS OF PS VR COUNTDOWN