Apple's WWDC keynote, where it will reportedly unveil its AR/VR headset, is now streaming.
Apple hasn't directly said it will announce an AR or VR device today, but multiple sources including Bloomberg's Mark Gurman, The Information's Wayne Ma, and supply chain analyst Ming-Chi Kuo have all pointed to today as the reveal for the headset. Further, Apple recently trademarked 'xrOS', teased today's event with the tagline 'Code New Worlds', and invited UploadVR's Ian Hamilton to attend in person. All signs point to a reveal.
The headset reportedly features a thin & light design with a carbon fiber frame and a tethered waist-mounted battery pack. Its plethora of cameras and sensors are said to enable high resolution color passthrough for AR, hand tracking, eye tracking, face tracking, environment meshing, and potentially even body tracking. Some even suggest it will have a screen on the front showing the wearer's eyes.
Apple is reportedly going all-out with specifications, equipping the headset with 4K OLED microdisplays, 120° field of view pancake lenses, and the M2 chipset used in its latest MacBooks.
The xrOS operating system will reportedly support running multiple iPad apps at once in a floating interface, as well as spatial AR and VR experiences. It will apparently feature an in-air virtual keyboard for text input but can also connect to an actual keyboard, presumably via Bluetooth.
Apple is said to be working on spatial versions of key apps as well as new apps, including a version of the Freeform collaboration app letting users draw on virtual whiteboards together, a VR version of Fitness+, an immersive sports viewing service, and a VR version of FaceTime that "realistically renders a user's face and full body in virtual reality".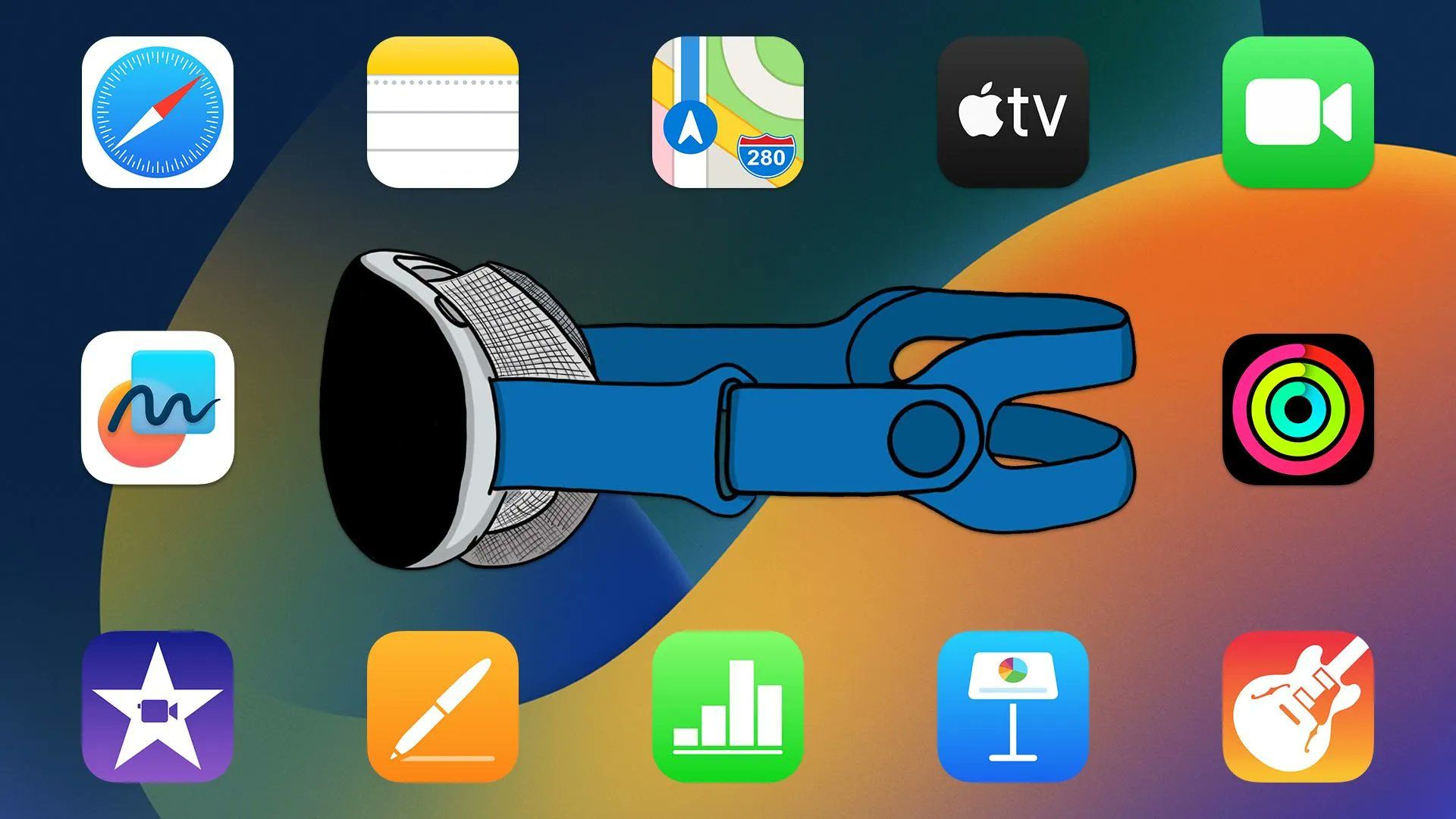 While the headset is expected to be revealed today, it reportedly won't actually ship until later this year due to the challenges involved in mass producing the "most complicated" device Apple has ever made.
Of course, reports of the specs and features of unreleased Apple products are sometimes wrong. We'll find out what Apple's headset truly is, what it does, and when it will arrive during the keynote, and we'll of course have the confirmed features and specifications here at UploadVR.com once they're revealed.