Social VR platform VRChat raised yet more money in a Series C round of funding.
The platform, which allows both VR and non-VR users to meet up online, announced $10 million in financing yesterday. Makers Fund invested in the platform for the first time, joining the likes of HTC and Brightstone VC.
Writing in a Medium blog post, the company said that this latest funding will be used to expand the team. As such, the company's going on a hiring spree with plenty of jobs listed on its website.
Currently, VRChat is working on its own development toolkit called Udon. The platform has always emphasized user-created content, allowing players to become whoever they want and explore different spaces together. With Udon, VRChat aims to deepen the types of content its users can make, including games and more. The company says the feature is planned for release later this year.
Alongside Udon, the team has an expansive roadmap planning out the rest of the year. Some of the tweaks we're looking forward to include improved portal dropping and an improved request and invite system.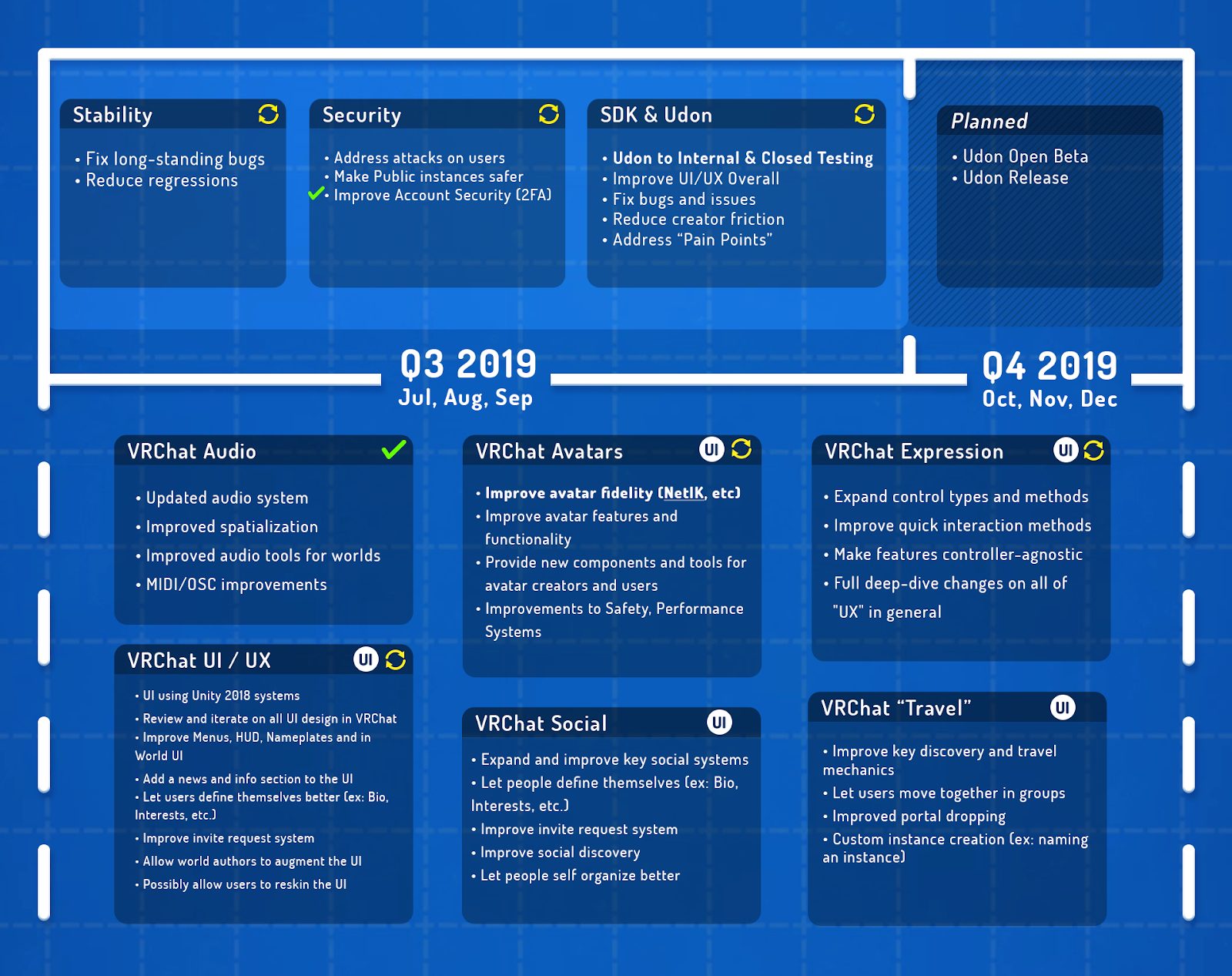 VRChat was one of the first social VR networks to hit Oculus Quest at launch earlier this year. It's also available on PC VR devices. Elsewhere, the platform faces competition from other services like Rec Room (which just got a new minigame), which has a similar focus on user-created content, and AltspaceVR (which is also coming to Quest). Given today's news, though, don't expect VRChat to bow out any time soon.