Start saving up quarters and practicing your best lap times in Project CARS; HTC is making a big push to bring back arcades with VR.
Or at least it is in Taiwan. Last weekend the company launched Viveland, a new arcade featuring its HTC Vive headset, in the country's capital of Taipei. Launched in partnership with Syntrend Creative Park, the attraction takes up 330 square meters on the third floor of the site, and features PCs powered by AMD Radeon graphics cards and SteelSeries wireless headphones. Currently, arcade features over 20 different experiences to try, including games like Fruit Ninja VR, and Everest VR.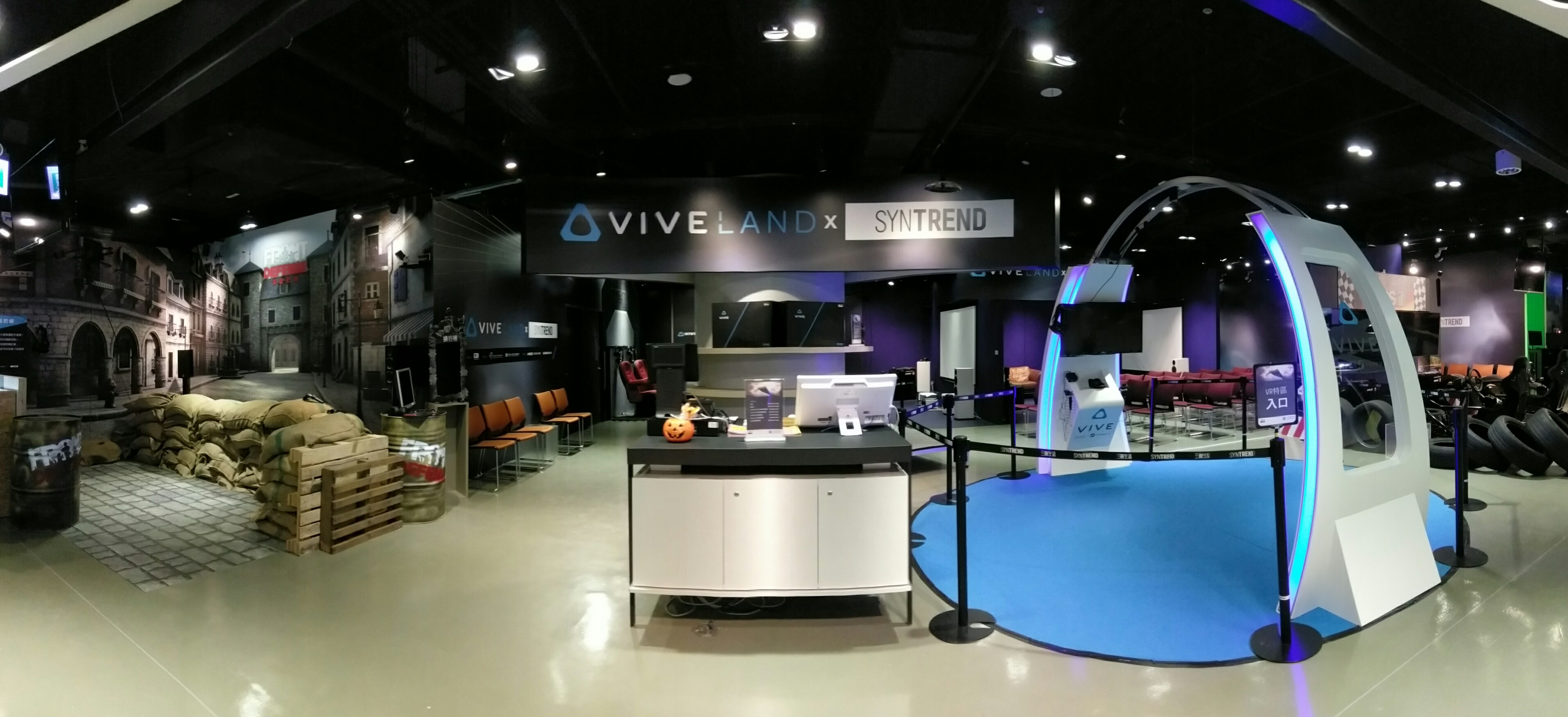 There are also four different zones, each with a different theme. That includes one for Front Defense, the HTC-developed, war-set first-person shooter that debuted earlier in the year. There are also areas for Slightly Mad Studios' popular racing simulator, Project CARS, high-rise simulator, The Walk, and an alien shooter known as Bounty VR in 4D. A mixed reality area also features a green screen so that you can record your gameplay experience and take it home with you.
But what about prices? HTC provided New Taiwan Dollar ticket costs, which we've listed below along with what they work out to in USD.
Closed Booth: NT$400/$12.70 USD per 30-minute session
Open Booth: NT$200/$6.35 USD per 15-minute session
Front Defense: NT$200/$6.35 USD per session
Project CARS: NT$250/$7.94 USD per session
The Walk: NT$150/$4.76 USD per session
Bounty VR in 4D: NT$200/$6.35 USD per session
Mixed Reality: NT$300/$9.53 USD per 15-minute session
It's one of several interesting moves HTC has been making in the Asia region of late, having also introduced the Vive to hotels and announced its Vivepaper peripheral in partnership with a Chinese publication. It will be interesting to see if the company plans to bring a Vive arcade to the West, where location-based VR is heating up with roller coaster rides, casino-based installations, and IMAX VR theaters.