By this point in my life I'm fairly certain that my phone likely auto-corrects any mention of the word "Steam" to just be "Steam sale" because of how frequent and amazing the deals are. Every season there is a new sale, sometimes even more often than that, with deep discounts on some of the best games around — old and new alike. This Halloween season is no different with great discounts on some of the best horror (and dark, gory, non-horror) games that money can buy.
However, if you've already played The Evil Within, Dead by Daylight, DOOM, and other non-VR titles, why not dip your toe into the spooky end of the VR spectrum? Some of its best releases over the past year and a half have been of the horror variety and there is a great selection on display in this year's Halloween sale.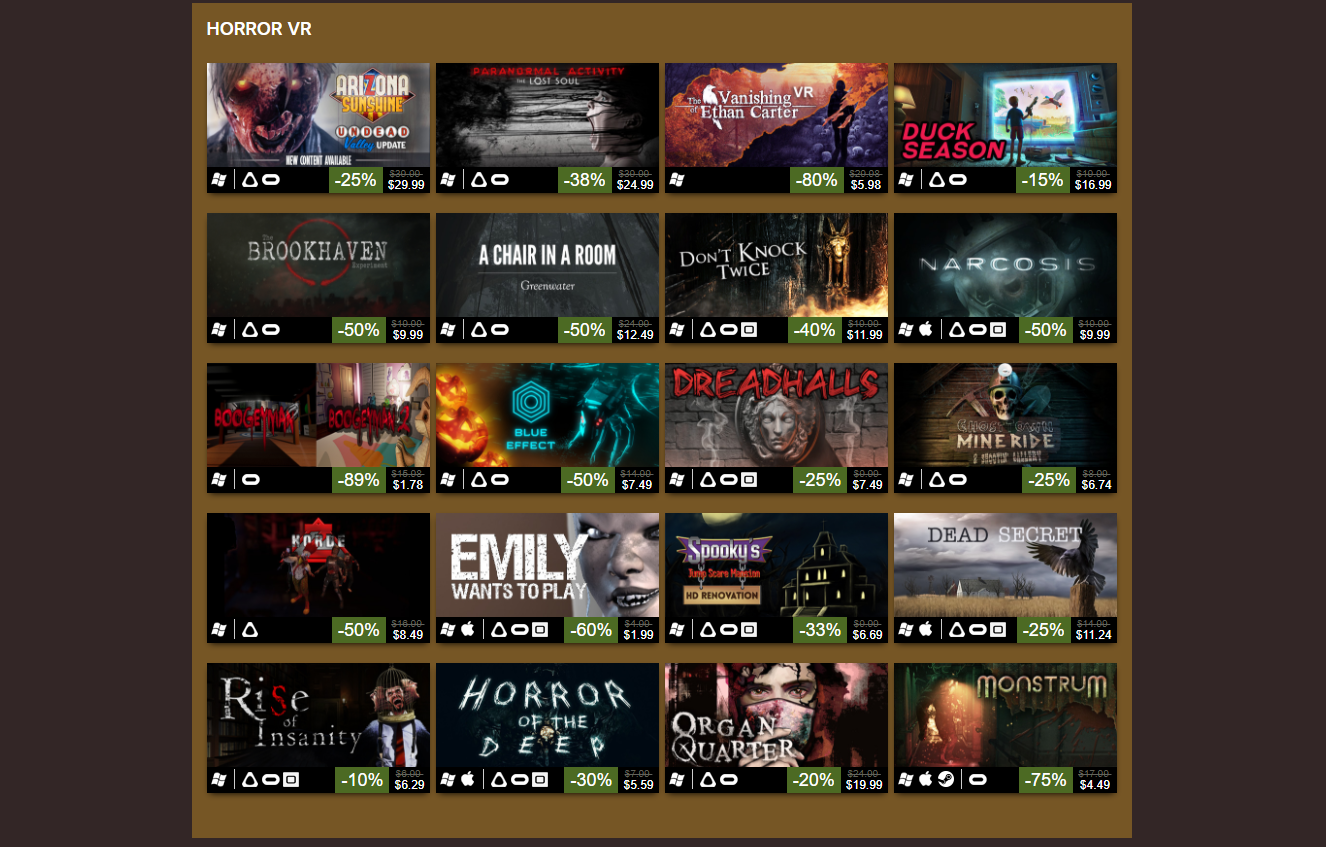 There are some real heavy-hitters on that list. Most notably, Arizona Sunshine (25% off), The Brookhaven Experiment (50% off,) A Chair in a Room: Greenwater (50% off,) and Duck Season (15% off) all really jump out if you haven't had the chance to try them yet.
You can check out the full list of VR and non-VR horror game sales right here. It ends tomorrow, so don't waste too much time deciding! Let us know what you think down in the comments below!