A new report this week adds fuel to the rumors that Apple is building its own augmented reality headset.
TechCrunch is reporting that the iPhone-maker purchased VR and AR hardware company Vrvana for a total of $30 million. Neither Apple nor Vrvana itself would confirm the news, but the site cited sources close to the deal and notes Vrvana ceased public communications in August of this year.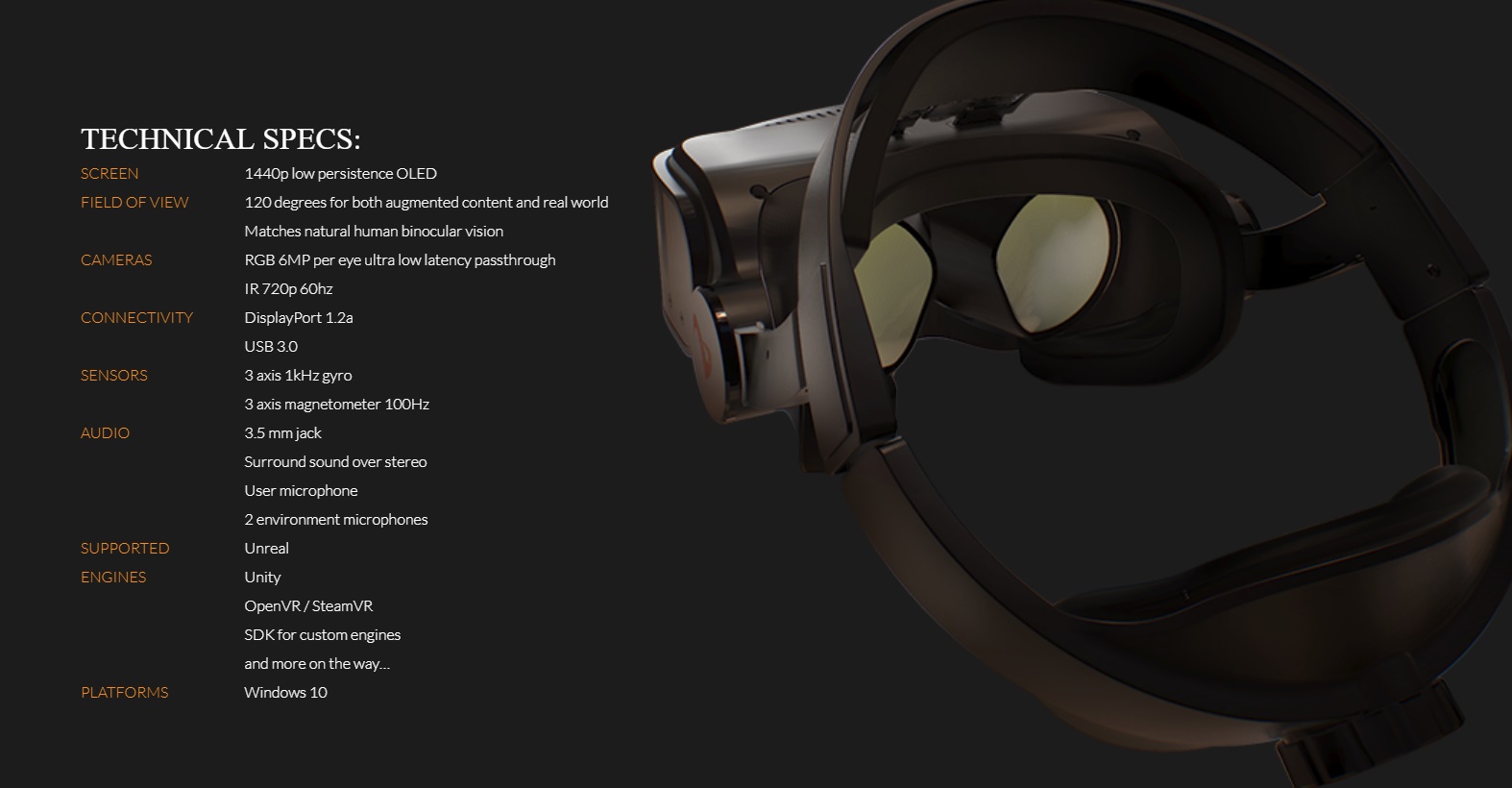 Vrvana has a long history with VR and AR. All the way back in 2014 the company ran a Kickstarter campaign for a VR headset named Totem intended to compete with the Oculus Rift. The kit boasted inside-out tracking, hand-tracking and, supposedly, compatibility with current and previous-generation consoles like the PlayStation 4 that would allow any game to run in VR. It all sounded too good to be true but we never got to find out for ourselves; the campaign was canceled a few weeks in after raising just over half of its $350,000 CAD goal.
Totem didn't totally disappear, though. Vrvana continued to work on new prototypes and has recently been touting a new headset that combines VR and AR as an all-in-one package. The device retains the inside-out tracking with headset-mounted cameras, but also uses these cameras as a passthrough to show the real world inside the headset and then project virtual images on the screen to augment reality. The new Totem also has a 120 degree field of view.
It's not clear if Apple has any interest in Totem itself, should its acquisition prove true. That said, the company's interest in AR is well-documented. It launched the ARKit development platform on the recently-released iOS11, which allows developers to again bring virtual objects and scenes into the real world (and let users embody emoticons for personal messaging). A recent report also suggested a full Apple AR headset could be shipping in 2020.
It could be, then, that Apple wants Vrvana's tech as its own and we'll see the shell of the Totem evolve into whatever the company has planned for the years ahead. If true, Apple's headset could be very different from the likes of Microsoft's HoloLens, which uses a transparent screen to project virtual images into the world as users view it.