Having launched on Xbox One and PC late last year, PlayStation 4 fans have been eagerly anticipating the arrival of Rise of the Tomb Raider. Today, that version's launch date has been confirmed along with some surprising PlayStation VR news.
The PS4 edition of Crystal Dynamics' latest will be hitting on October 11th 2016 as Rise of the Tomb Raider: 20 Year Celebration. Along with the full game, it will include all of the past DLC and some new modes. But that's not all; the release will include an all-new mission titled 'Blood Ties' that's played using PlayStation VR, Sony's own VR headset for the PS4.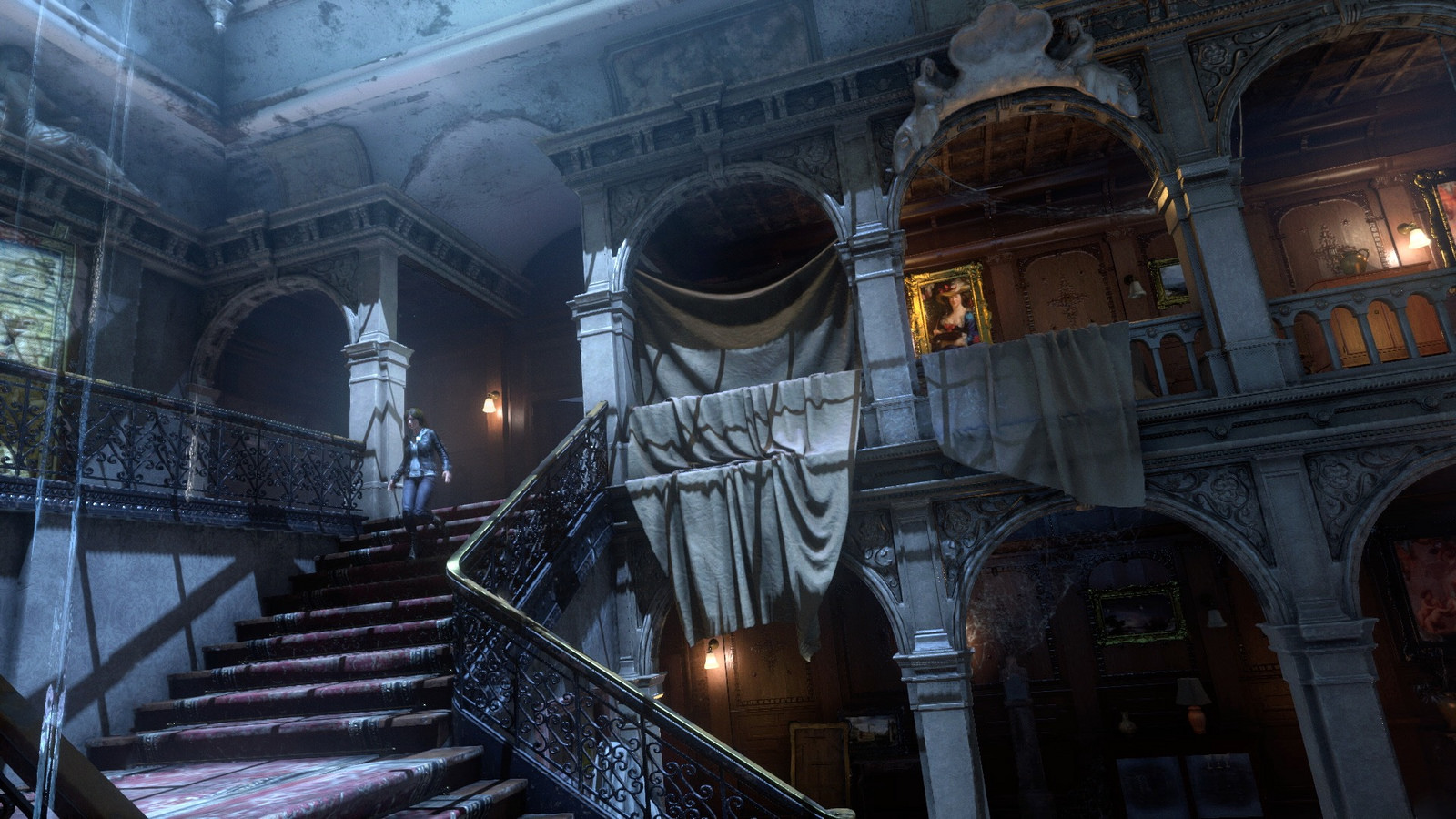 The level will allow you to explore an iconic Tomb Raider location: Croft Manor. This gigantic mansion belongs to series protagonist Lara Croft and has starred in countless games before. In VR, the level can be played in first-person and also features an 'undead invasion' challenge in which you must defend the site from incoming hordes.
Further details are sketchy; we don't know if the VR mode will be controlled with the DualShock 4 or utilize the PlayStation Move motion controllers. We'll certainly be interested to see the first gameplay and find out how well Lara's famous brand of acrobatics translates in VR. The first screenshot of the level can be seen above.
Tomb Raider is the latest in a long line of iconic movie and videogame franchises to have small segments and experiences adapted for PlayStation VR. Back at E3 2016, Sony announced Batman: Arkham VR, and Star Wars Battlefront: X-Wing Mission, both of which are short standalone games. Final Fantasy XV, meanwhile, will also have a small VR component and Activision is currently preparing a Call of Duty VR experience for its Call of Duty XP event. It will be a while before we see full versions of these games in VR, but Sony is making sure we have a taste of the experience in the meantime.
In celebration of the franchise's 20th anniversary, the official Tomb Raider YouTube account published this retrospective video:
PlayStation VR isn't the only one capitalizing on shorter VR experiences either; the 10-minute Star Wars: Trials on Tatooine hit the HTC Vive yesterday.