Developers are finally starting to experiment more with their VR game designs and break some of the boundaries that people previously held to be true. For example, a couple of years ago everyone was making teleportation-focused games because people feared motion sickness.
Now with some clever engineering, most people aren't even affected. That's where intense, fast-paced competitive multiplayer shooter games like Oval come into play.
In this high-flying VR shooter, you can leap and bound all across maps, unloading a wide variety of weapons on your enemies. Gameplay looks a bit like Sairento, but in a multiplayer setting and with a heavier focus on guns.
What really sets Oval apart though is the inclusion of a robust in-VR level editor and a community-driven map sharing system. That will definitely help ensure a steady stream of new maps and content is pumped into the game. Hopefully it's an idea more VR titles take into consideration.
If you'd like to get in on the ground floor of this upcoming shooter, we're giving away 500 Closed Beta keys. You can grab yours by visiting and filling out your info on this website. These keys will let people play from the moment they get the key all the way to June 8th, when the game launches on Steam Early Access.
For more details on Oval you can visit the official Steam page or join the Discord server to organize play sessions with other testers and community members.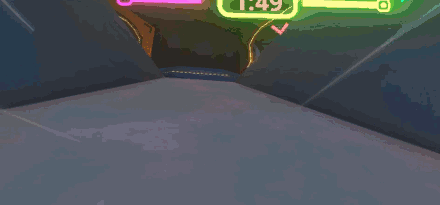 Let us know what you think of Oval so far down in the comments below!