Well it's that time again. Time for Oculus to launch a commercial product.
The company's first foray into a worldwide release began on March 28 when it began shipping its Oculus Rift virtual reality headset via its own store and third party vendors such as Best Buy and Amazon. That launch was plagued by a mysterious component shortage that pushed orders back weeks, and sometimes even months. Early adopters were understandably frustrated and now the young organization once again stands on the precipice of a product release.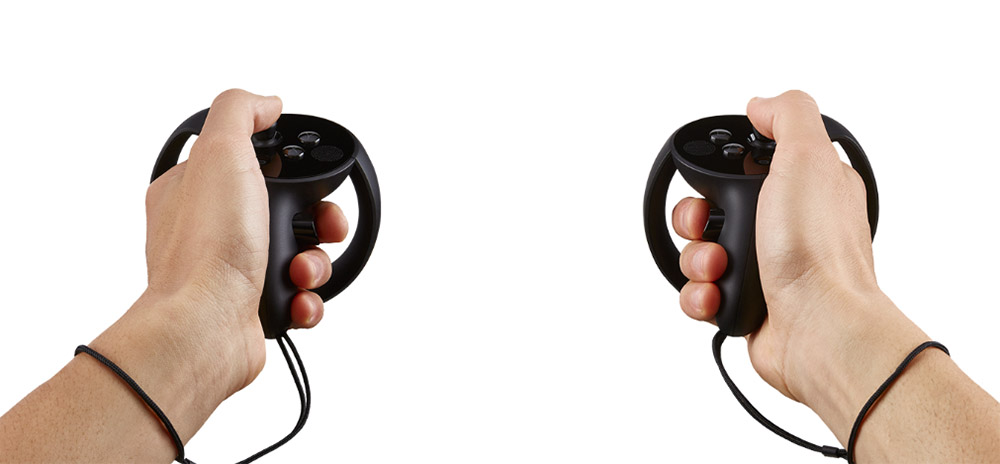 Oculus Touch — the company's new, $200, hand-tracked controller platform — is slated to release on December 6. Memories of the March 28 debacle are still fresh in the industry's mind, but so far all signs point to a healthy release for the new device.
A number of Touch customers have taken to Reddit and posted images of confirmation emails and status reports on their respective orders. Many of the postings are screengrabs of Amazon order trackers leading some in the community to wonder if the online retail giant will be shipping its product before the manufacturer itself. During the original Rift shipping delay many users became upset when third party sellers were receiving stock while pre-order customers remained without a headset.
Also worth noting, newly placed Touch orders may not ship until Christmas week from Oculus so if you're looking to get a pair this year keep that in mind. Oculus says it is planning 50 titles for the launch day of the controllers, most likely representing a number of titles already released that are getting Touch upgrades, some titles that first appeared on Steam as well as some new titles funded by Oculus. We've already reviewed launch titles Medium, VR Sports Challenge and The Unspoken, three marquee titles coming to the new controllers.