Horizon Workrooms can now give you two extra entirely virtual monitors on Windows, a feature formerly only available for Mac.
Workrooms is Meta's collaborative productivity app for its Quest headsets. It lets you view your PC monitor inside the headset to share your screen with teammates as avatars in a VR meeting room.
In addition to the collaboration features, Workrooms offers a solo Personal Office space, letting you choose between a distraction-free VR environment or your real room via mixed reality. And while meeting spaces can only show one of your monitors at a time, your Personal Office shows up to three.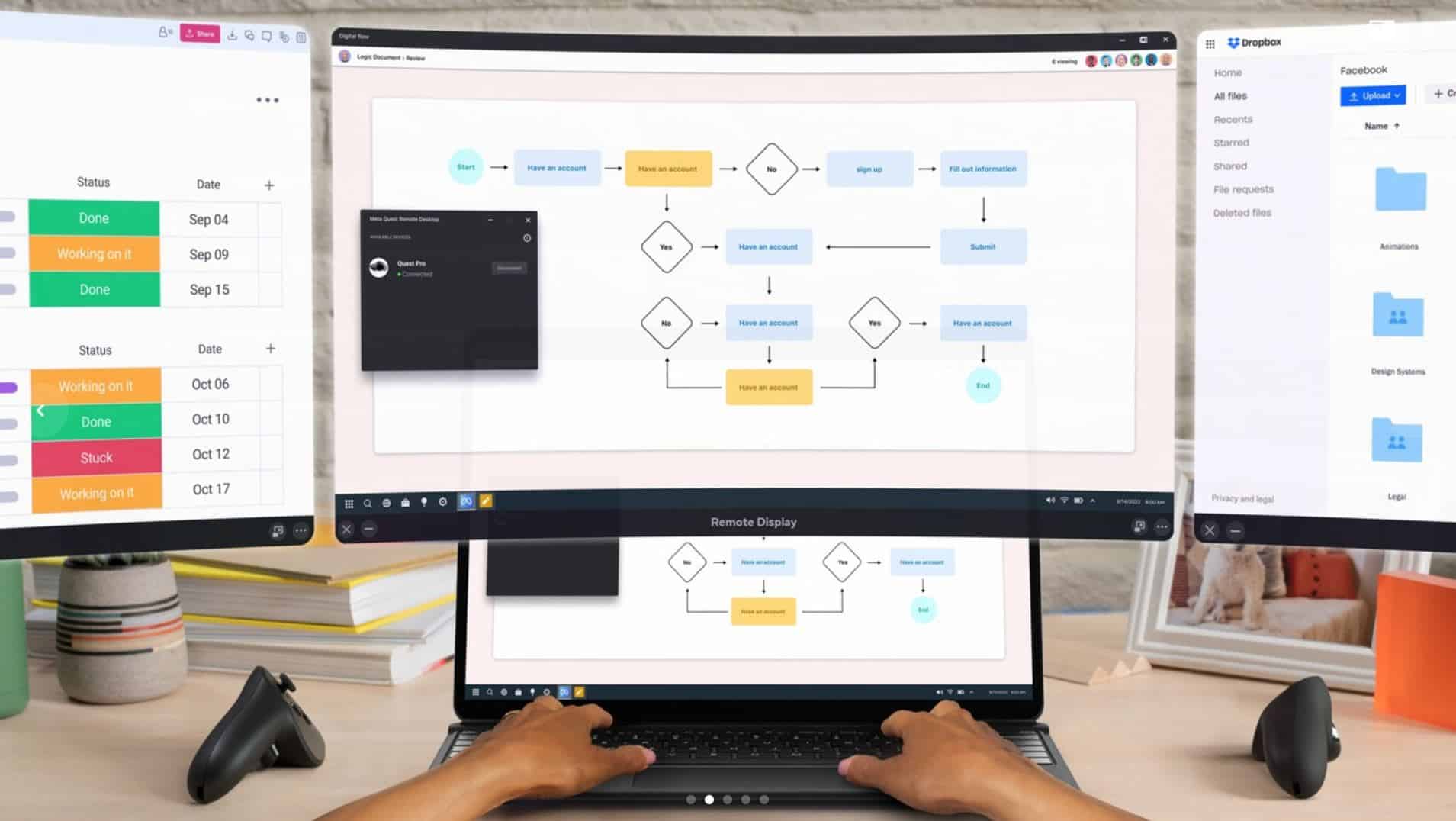 On Mac Workrooms could create two entirely virtual extra monitors, but on Windows until now only real monitors were supported, somewhat defeating the purpose.
The latest Workrooms update brings the ability to spawn extra entirely virtual monitors to Windows too. That means your Quest 2 or Quest Pro can effectively turn your single-screen laptop into a triple monitor setup, for example. This is also possible with the third party app Immersed.
We should note that even Meta's $1000 work-focused Quest Pro doesn't really have sufficient angular resolution to make this a practical replacement for real monitors for most people though. However, leaked specs of the ultra premium headset that Apple will seemingly reveal today suggest it will, and Apple will reportedly have its own solution for viewing your Mac's display in VR and AR too.