A company is holding an event to reveal new smartphones next week, which means those phones have inevitably leaked online days beforehand.
Or at least that's certainly what it looks like. Venture Beat has given us what appears the be a first look at the Google Pixel (above) and its big brother, the Pixel XL (below), two new phones from the search engine giant that are expected to be officially unveiled at an event on October 4th. They're just two pictures of some pretty standard-looking Android handsets, but these could well be the very first smartphones to support the company's upcoming unified mobile VR ecosystem, Daydream.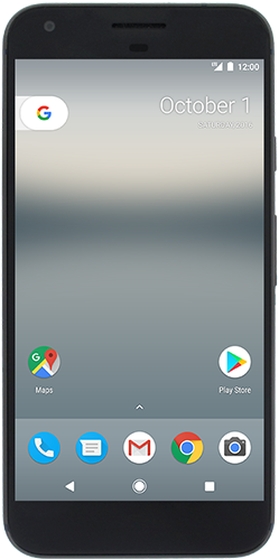 According to initial reports from Android Police, the original Google Pixel is said to have a 5-inch 1080p AMOLED display with a quad-core 2.0GHz 64-bit processor, 4GB RAM, 32GB storage, 2770 mAh battery, 12MP rear camera, and 8MP front camera. From the sounds of it, that should position it within the company's specification benchmarks for Daydream. The rumored specs for the Pixel XL definitely fit the bill, however, with a 5.5″ QHD (2560×1440) AMOLED display and quad-core Qualcomm processor.
Both phones are also expected to run the latest version of the Android operating system, 7.0. That's all just speculation at this point; we'll have to wait for next Tuesday to solidify the facts.
What hasn't yet leaked is the also-rumored debut of the first Daydream headset, said to be made by Google itself. If reports from earlier this month are to be believed then Google should be revealing a device named Daydream View at the event, along with its take on the required motion controller that everyone needs to actually access the mobile ecosystem. Hopefully once Google has got its own reveal out of the way the floodgate will open and we'll see offerings from other partners like Samsung and Huawei.
While we're looking forward to Google's event, we're just as ready to see how Oculus responds when its own Oculus Connect developer conference gets underway on October 5th – 7th. Will the company have a compelling reason to stick with Gear VR?