iQiyi, the company best described as the Chinese equivalent of Netflix, just released another 4K 3DoF standalone headset. iQiyi is a subsidiary of Baidu, the Chinese equivalent of Google.
iQiyi isn't just comparable to Netflix, it even carries many Netflix original productions thanks to a significant licencing deal.
This is actually iQiyi's third 4K 3DoF standalone headset. The first was released in early 2018 using a Snapdragon 821, and the second later in the year using the same 835 chip used in the Oculus Quest.
What makes this new model special is that it brings the cost down to below $300. Despite having the same resolution as the HP Reverb and full compute hardware on board, this headset is just half the price. It's possible the hardware is sold at a loss, with the profit being made through iQiyi services.
The headset has the same VivePort M store as the HTC Vive Focus. This gives it access to popular mobile VR games like Bait. The main app however is the preloaded iQiyi app, giving subscribers access to stream and download the thousands of films available on that platform.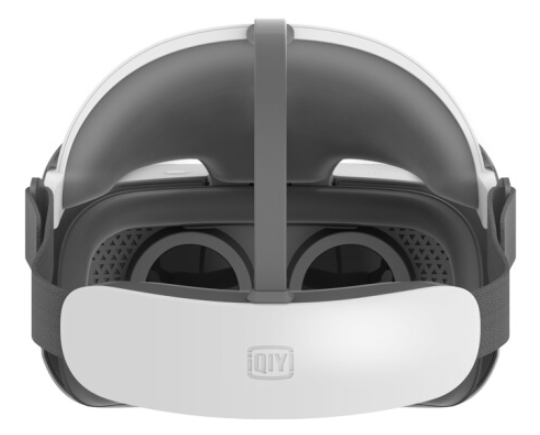 Neither the headset nor controller feature positional tracking. Like the Oculus Go, this is a headset primarily meant for media consumption. iQiyi's focus has been on resolution, comfort, and price.
The headset has 32GB of onboard storage, with an SD card slot for up to 256GB extra space. The battery is 3500 mAH, significantly larger than the 2600 mAH battery on the Oculus Go.
In the west, Netflix came to VR through a partnership with aanother tech company (Facebook). In China, the equivalent company built the headset themselves. What seems clear in both cases is that while room scale headsets like Oculus Quest are the future of mobile VR gaming, there is still a place for 3DoF headsets for movies and experiences.