Arthur Technologies is set to launch its VR office space app, Arthur, on Oculus Quest for free in the near future.
We first reported on Arthur when it launched in beta in late 2020. The new app, however, recently appeared in the Coming Soon section of the Oculus Store, though there's no specific release date for now. Arthur is another collaborative app that allows people to meet up online and utilize productive tools together. Uniquely, though, the experience was built entirely from within VR itself.
Arthur Coming To Oculus Quest
Just like other collaborative apps, features include sharing virtual whiteboards, importing 3D assets and sharing presentations, with multiple users are able to interact. Arthur Technologies sees the platform being used for everything from team meetings to one-on-one client sessions. People can also join in with calls on a browser outside of VR.
When we tried it out for ourselves we were impressed with the features, even if we thought the custom avatars — which all wear sunglasses and have mics over their mouths to disguise the lack of lip syncing — look a little silly. Look below – see what we mean?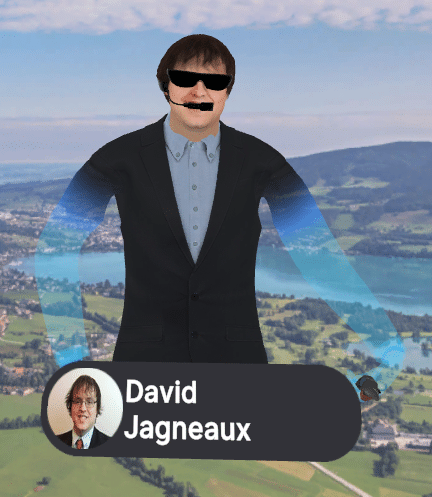 On the Quest store, Arthur will be a free 'Consumer' edition that allows for unlimited session time for smaller-sized teams. You will, however, be able to upgrade your space for larger groups of people with more features. This appears to include adding all-new spaces like, for example a cafeteria space designed for more social interactions.
Do you have any interest in Arthur? Let us know in the comments below!