The PlayStation VR launch is creeping ever closer with October 13th right around the corner. While gamers and enthusiast await their personal devices, Polynoid, Woodblock, and Adidas have teamed up for a unique promotional event utilizing PS VR. Like the next groundbreaking cell phone release or a Black Friday sale, shoe releases can turn into major events and draw massive crowds. Adidas is bringing a new flavor to the shoe launch, immersing customers in a virtual space for their new Stellar Pack football boot.
The first time for such a release, Adidas stores across Europe will have PlayStation VR units on hand so customers can try the Stellar Pack experience. In 7.1 surround sound and full 360 degree video that lasts about a minute, users are thrown into outer space to see the new white and gold shoe assemble at a molecular level and collide with meteors.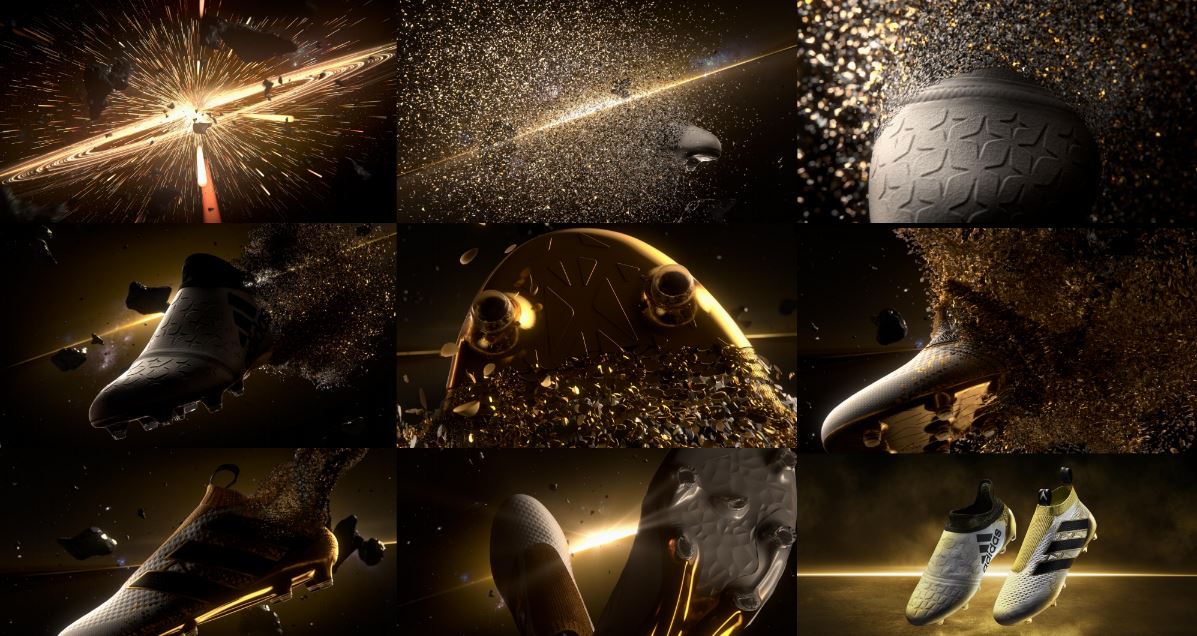 It's a curious setting for a virtual shoe launch for sure, but gives patrons a close up look at the football boot. Unless there's a more involved experience in the future, we can't really see this style of promo catching on in the shoe market, but the VR excitement alone will surely draw people in.
Polynoid is an established director and producer of short films and commercials and Woodblock is also an established is animated production. Adidas brings nearly 100 years of experience to the partnership, a mainstay in the show industry worldwide.
The Stellar Pack experience will be available until October 9th at Adidas stores in London, Barcelona, Madrid, Berlin, Paris, and Milan. The new shoe hit soccer fields on September 27th, worn by players such as Paul Pogba, Gareth Bale, Luis Suarez, and Mesut Özil. It will be available for consumer purchase today, on the 30th. The Stellar Pack Adidas X Boot will be priced at €275.