18 days to go until the launch of PlayStation VR! We're counting down to the release of Sony's VR headset on October 13th by highlighting one game a day for its anticipated release. Today we're taking to the skies of a papercraft world in How We Soar.
—
Just because most PlayStation VR games have you sitting in a chair, it doesn't mean you can't fly. With our headsets on we can speed through space in epic battles like those in EVE: Valkyrie, and even take to our own skies with games like War Thunder. What we're really excited to do, though, is soar through the air on the back of a Phoenix. We'll all be able to do just that in How We Soar, the debut PlayStation VR title from UK-based Penny Black Studios.
This is one of those games that might lean a little more on the experience side of VR. Set in a charming fantasy world, you hitch a ride with the mythical animal, taking the reigns and steering it with the DualShock 4 through a gorgeous papercraft world. You'll be able to reshape this world, coloring it in as you gracefully glide around its fantastical sights. Twisted shapes will be remolded by simply skimming past them, giving you a very direct impact on the world around you. It could well be one of PS VR's most magical experiences.
Just take a look at the impressive debut trailer which released just ahead of E3 earlier this year. It's hard not to be taken in by the game's sheer sense of imagination. The game's paper worlds are positively teeming with life, reminding us somewhat of Media Molecule's fantastic Tearaway.
You'll still have challenges to complete, though. Completing courses dotted out by hovering rings ensures the game can still give you the same thrills as Eagle Flight when necessary.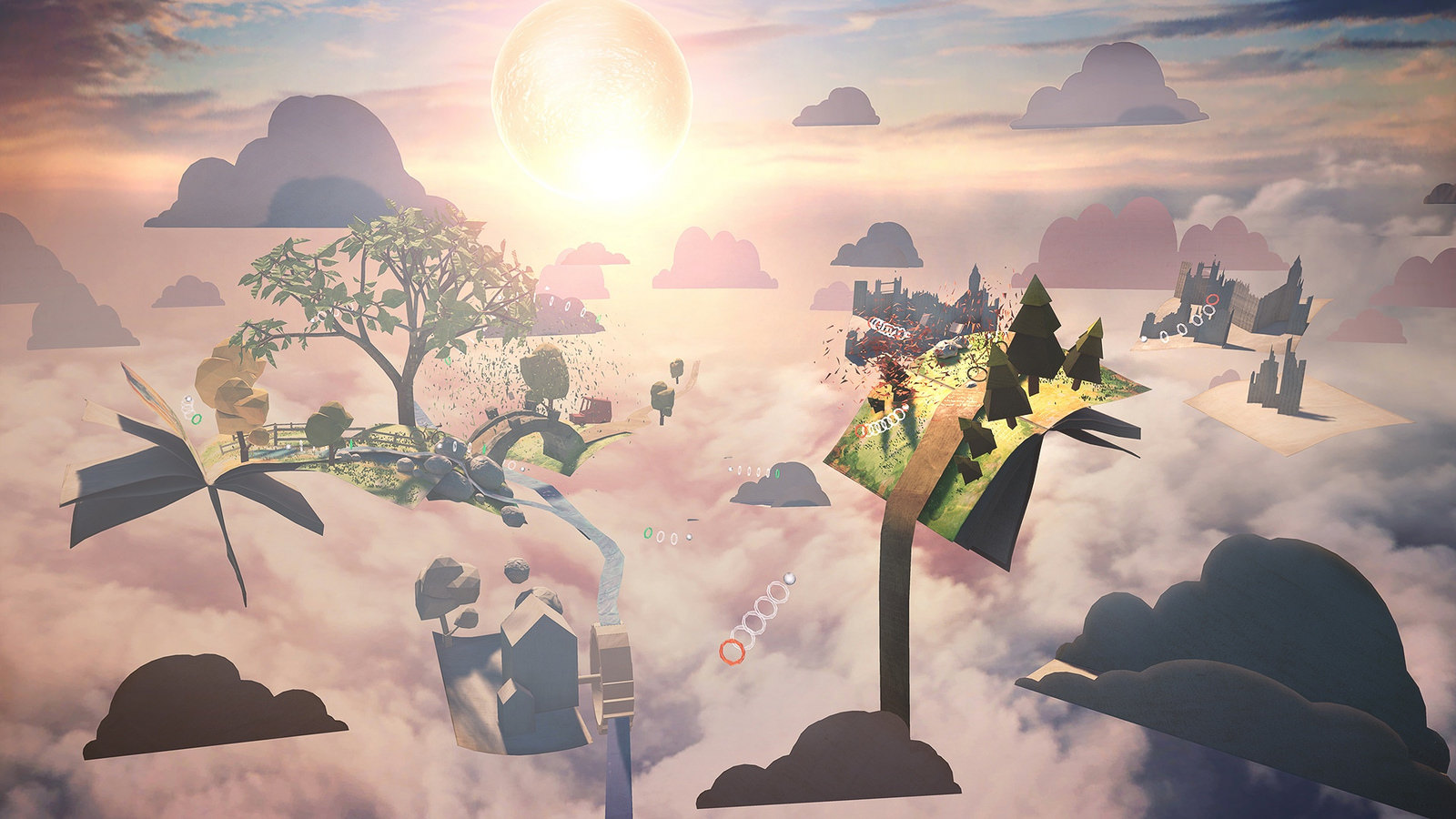 There's a story to it too; as you explore areas you'll uncover the tale of a character Penny Black is only referring to as 'The Author' for now. He created the world in which you explore using his memories. You'll be able to hop back and forth between his reality and your own to unravel his life. That's about as much as we know but if the plot matches the presentation then it'll certainly be something to get excited about.
We still have a lot to learn about How We Soar, though we have high hopes that we'll see more as we head towards launch. For now it looks like one of PS VR's most uplifiting experiences, both literally and figuratively, and something that proves this new medium won't just be dominated by violence and action but extended to other types of games that will draw everyone in.
How We Soar is scheduled to release in Q4 for this year, though we don't know an official release date or price.
50 DAYS OF PS VR COUNTDOWN