For the last week the Upload team has been at E3 in Los Angeles checking out everything VR. The Elecronic Entertainment Expo is one of gaming's largest events, and for years now it has been tied to the resurgence of the VR market. After all, legendary coder John Carmack praised Palmer Luckey's prototype VR goggles at E3 in 2012, helping put VR on its journey toward mainstream.
Now there are a number of VR headsets on the market alongside hundreds of games, many of them playable at E3. We are still catching up on some hands-on impressions, interviews and unanswered questions, but in case you found last week's VR news onslaught to be too much to follow, here's a summary of everything.
Microsoft and Nintendo Set Expectations
Nintendo said it will support VR at "a point where it can be mainstream." Microsoft is already publicly betting 2017 is when that happens. Perhaps the single biggest VR news out of E3 is that Microsoft plans to release a VR-compatible Xbox in late 2017, aiming for the 90 FPS standard set by the Vive and Rift.  Code-named Scorpoio, headsets for the system are not likely to be made by Microsoft, though it's unclear whether the Xbox will be fully compatible with Oculus or SteamVR content libraries.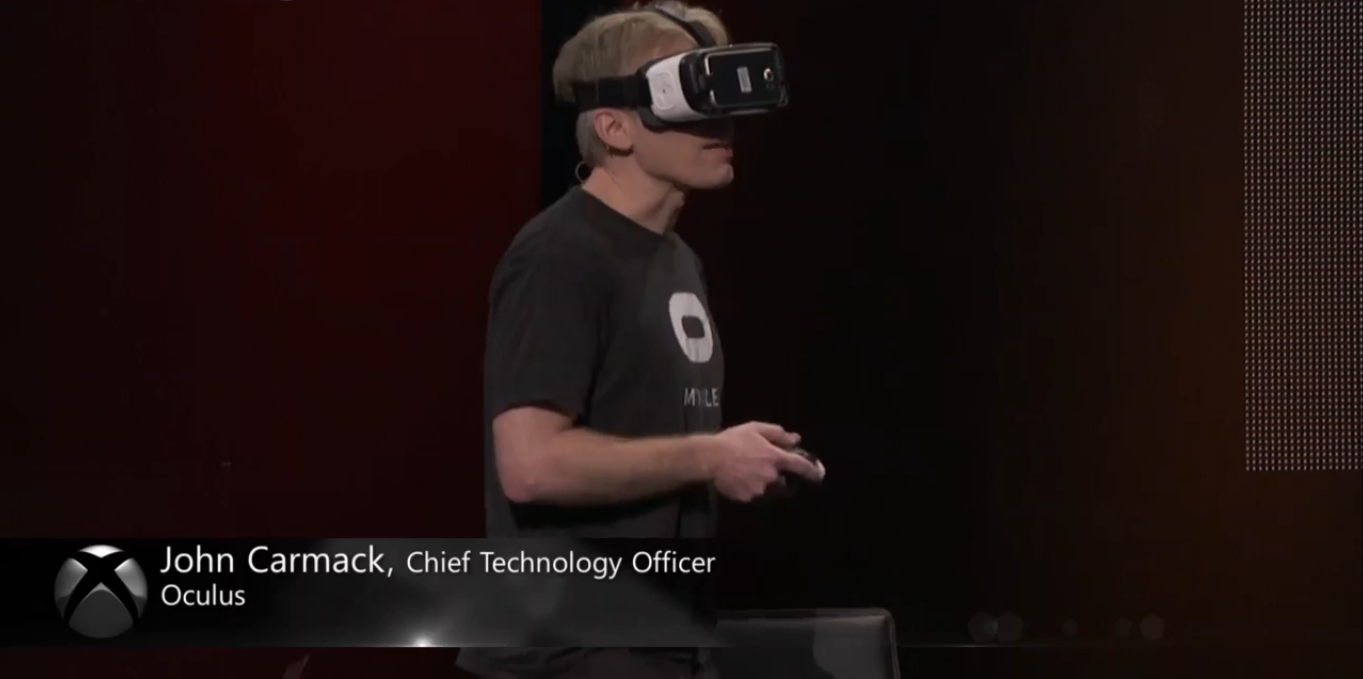 Meanwhile, John Carmack took the stage with Microsoft to play Minecraft in VR against players on two different kinds of tablets, demonstrating the cross-play functionality of the application. Questions about cross-compatibility of VR hardware, software and multiplayer experiences would end up being the major theme of E3's VR-related news.
Cross-platform VR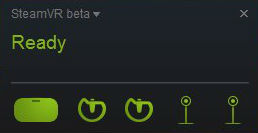 SteamVR support for Oculus Touch debuted for developers with access to pre-release versions of the hardware. There's still no price or release date for the Oculus tracked hand controllers, but our extended time with Oculus Touch at E3 left us very impressed with the hardware, even when compared with the HTC Vive's controllers. In theory, the very best way to experience consumer VR by the end of  2016 might be the Oculus Rift and Touch in a SteamVR room-scale game.
Exclusivity Drama
SteamVR's tentative compatibility with Oculus Touch capped off a week that saw vocal enthusiasts enraged because it seemed like Facebook's strategy with Oculus included offering a "shitton of money" to developers for exclusivity to the Oculus Store. While money for shooting game Serious Sam (coming to Vive and Rift this summer) was turned down for temporary exclusivity, the developer of Giant Cop took the cash and spoke openly about why. Oculus further clarified it seeks temporary exclusivity with developers of some titles that are already in production.
Meanwhile, Valve founder Gabe Newell responded to concerns about exclusivity, writing "we've made some progress away from being a gatekeeper, and we've got a plan to where we are completely out of the way of developers and customers connecting."
Hands-On With The VR Games
If you're looking for a brief overview of what we saw, Sony had the biggest VR announcements and reveals of E3, but Oculus provided some of the best hands-on time of the conference. That's not to say PlayStation VR can't power amazing VR experiences, but Oculus Touch really impressed us overall. Oculus promised more than 30 games coming to Touch this year.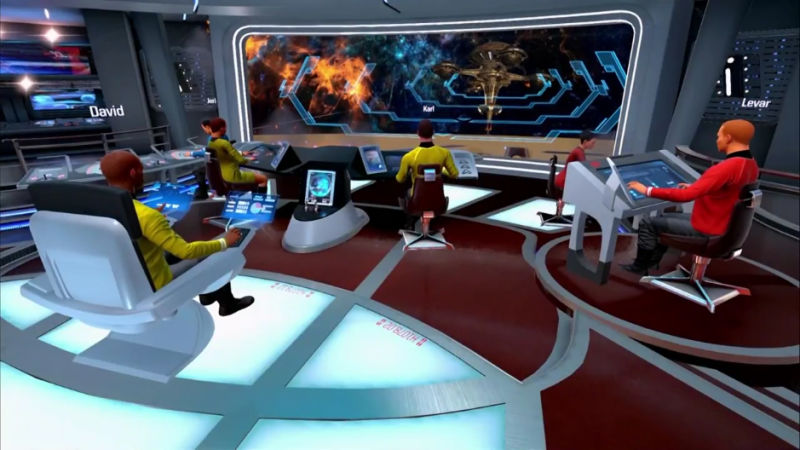 Star Trek: Bridge Crew was the most exciting multiplayer VR game of E3, coming to the Oculus Rift, HTC Vive and PlayStation VR. Our hands-on with the game showed us it is the game Trek fans have always dreamed of playing.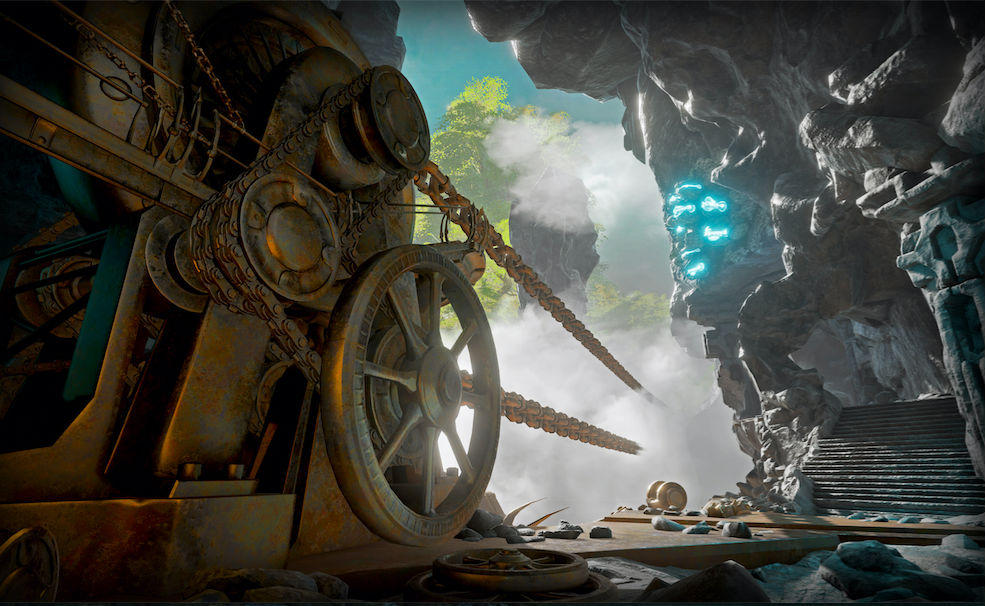 When it comes to single player VR standouts, we went hands-on with Obduction, which is made by the company behind classic game Myst. Also, Bethesda is bringing its post-apocalytpic Fallout 4 to VR in 2017 too, and using the virtual pipboy is awesome on the HTC Vive.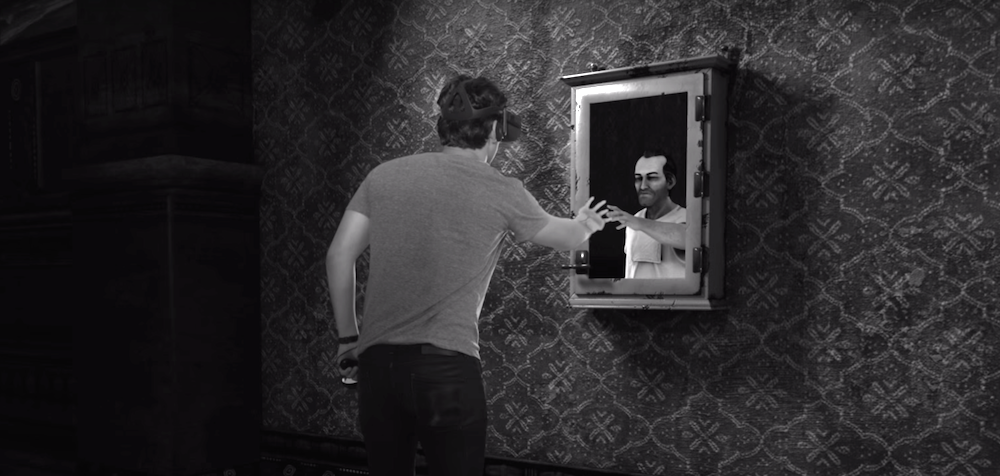 When it comes to Oculus Touch, we found Wilson's Heart to be a startling but mesmerizing black-and-white game coming in 2017. We also enjoyed using Touch with Oculus exclusive climbing game The Climb and Pong meets Tron game Ripcoil.
Superhot (we talked with the developer) and Killing Floor are coming to VR too. We also went hands-on with Feral Rites from Insomniac.
PlayStation VR Is 4 Months Away
PlayStation VR is launching on Oct. 13, 2016. The system is now playable in some stores and you can even pre-order the first games. Sony also said the standard PS4 would offer a "first class VR experience" and warned PS VR will be in short supply when it debuts, launching simultaneously around the world.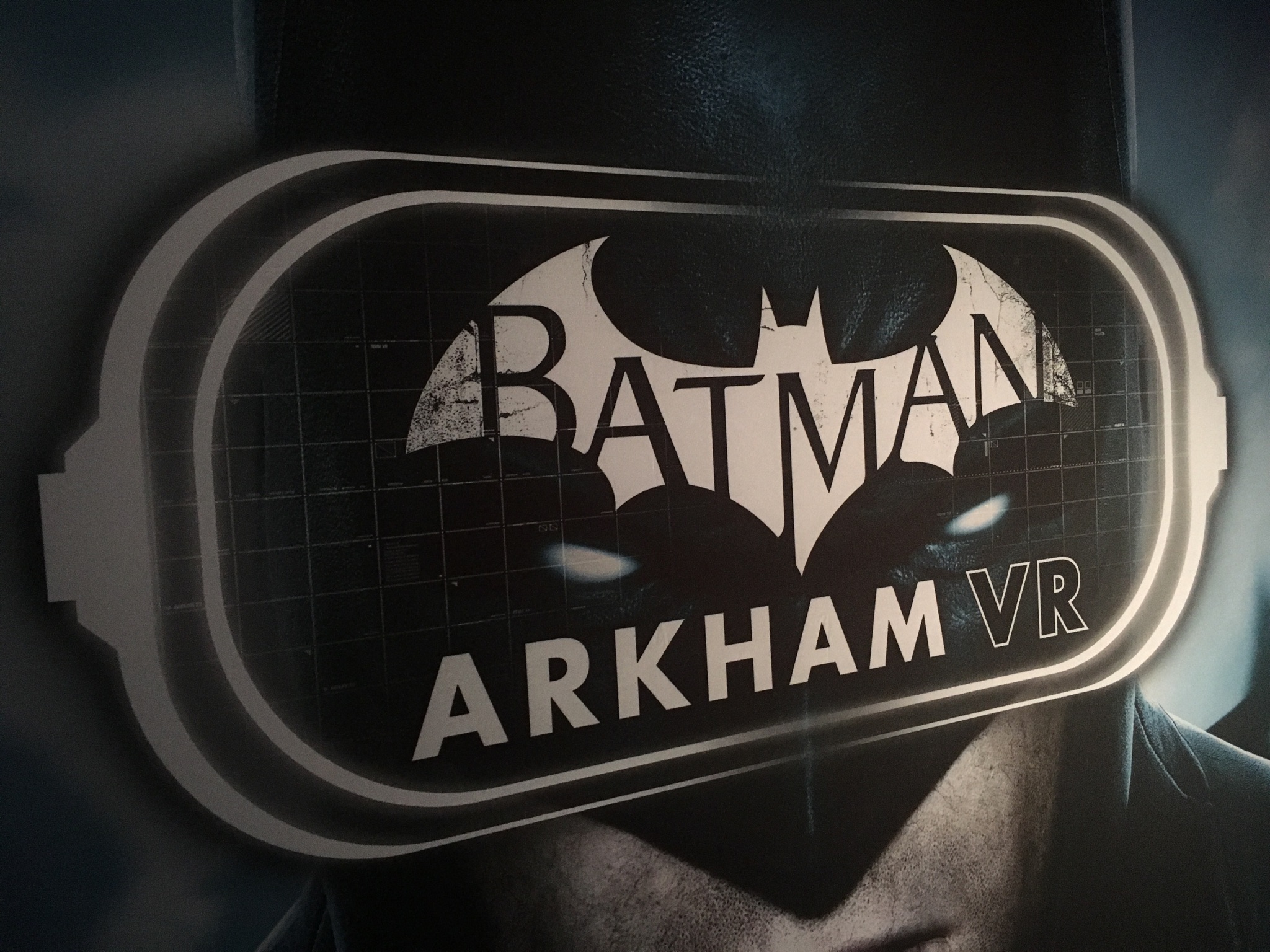 Sony's big name VR game reveals included a Resident Evil VR experience alongside Final Fantasy XV and Batman Arkham (hands-on). First-person shooter Farpoint is coming to PS VR, developed alongside the PS VR Aim Controller. Here They Lie is a horror game for PlayStation VR coming this fall.  The gorgeous game Bound is also coming to PS VR. There's a new trailer for Robinson: The Journey and our hands-on brought us up close with some terrifying dinosaurs. We suspected the Star Wars Battlefront game would let you fly an X-Wing and we're so happy to be right. Psychonauts for PS VR showcased unique locomotion techniques. A free Godzilla game is coming to PS VR in Japan alongside the launch of the system in Japan. Also, Ubisoft is bringing Just Dance and Trackmania Turbo to VR.
New VR Hardware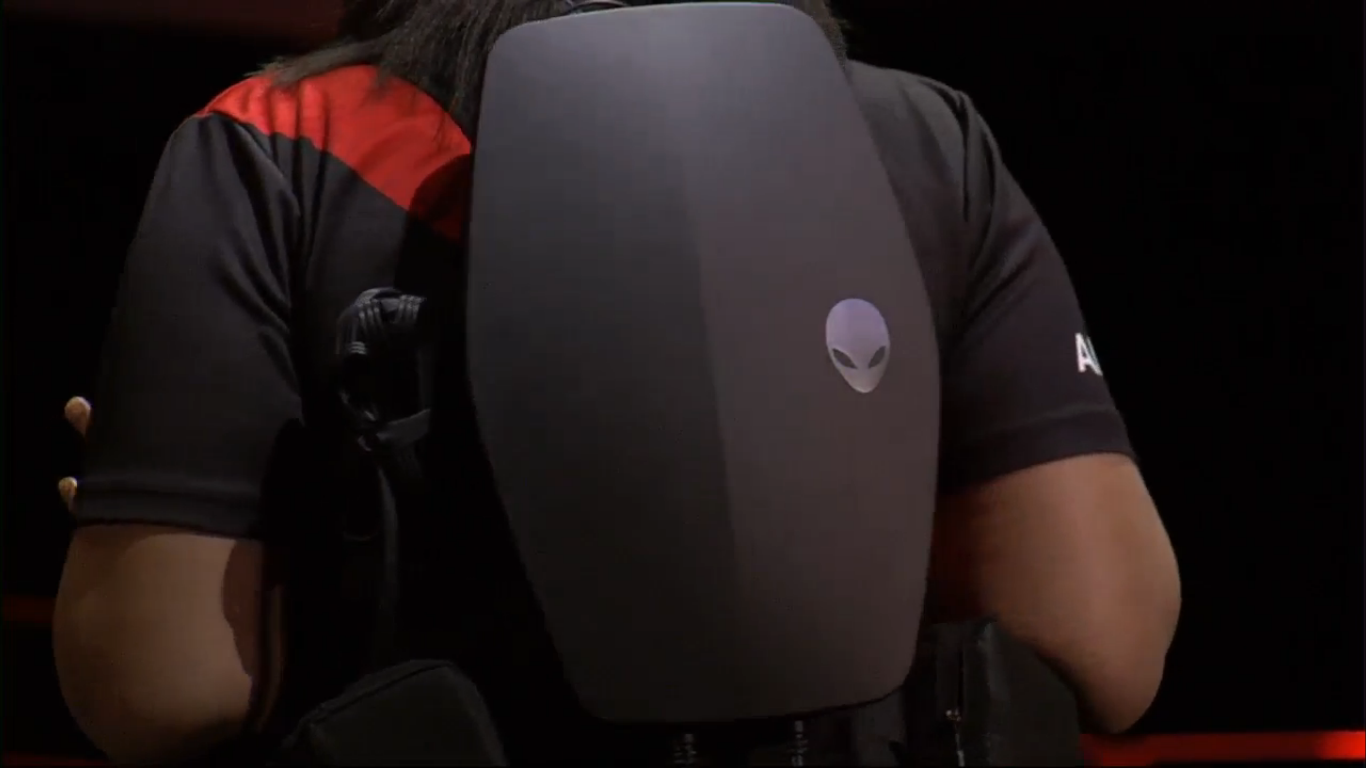 Alienware showed its slick PC backpack made specifically for VR. The VR One Plus from Zeiss is a $130 upgraded version of Cardboard releasing later this year. Thrustmaster shows how custom controls for a game like Elite: Dangerous can make VR simulators even more immersive. Razer revealed the OSVR HDK 2 with an updated display that more closely matches the Rift and Vive. Our brief hands-on with software running on the new system was not encouraging, but we will test again.
Augmented Reality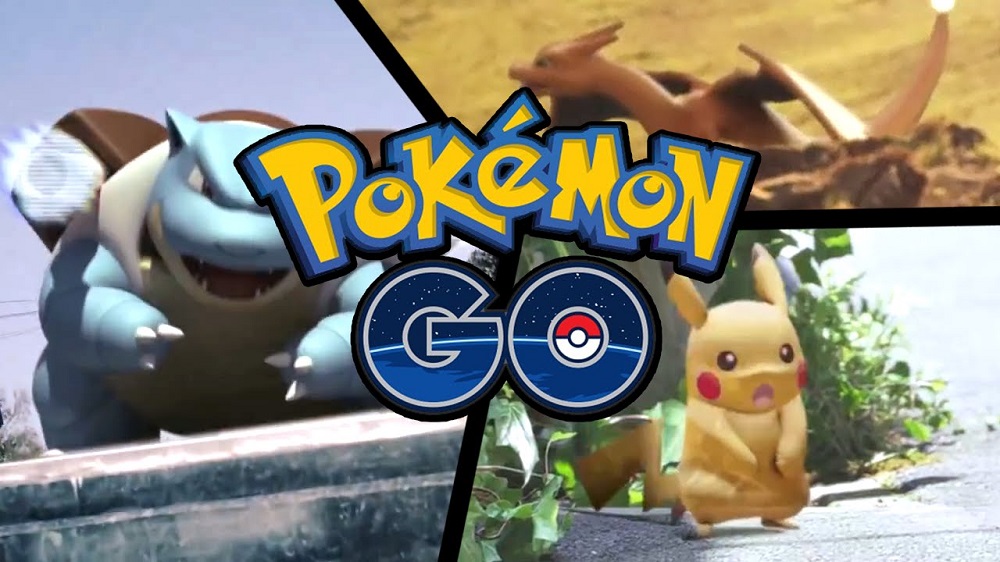 The highly anticipated augmented reality game Pokemon Go is arriving in July while AR headset Meta got $50 million to help build its next version.
Gear VR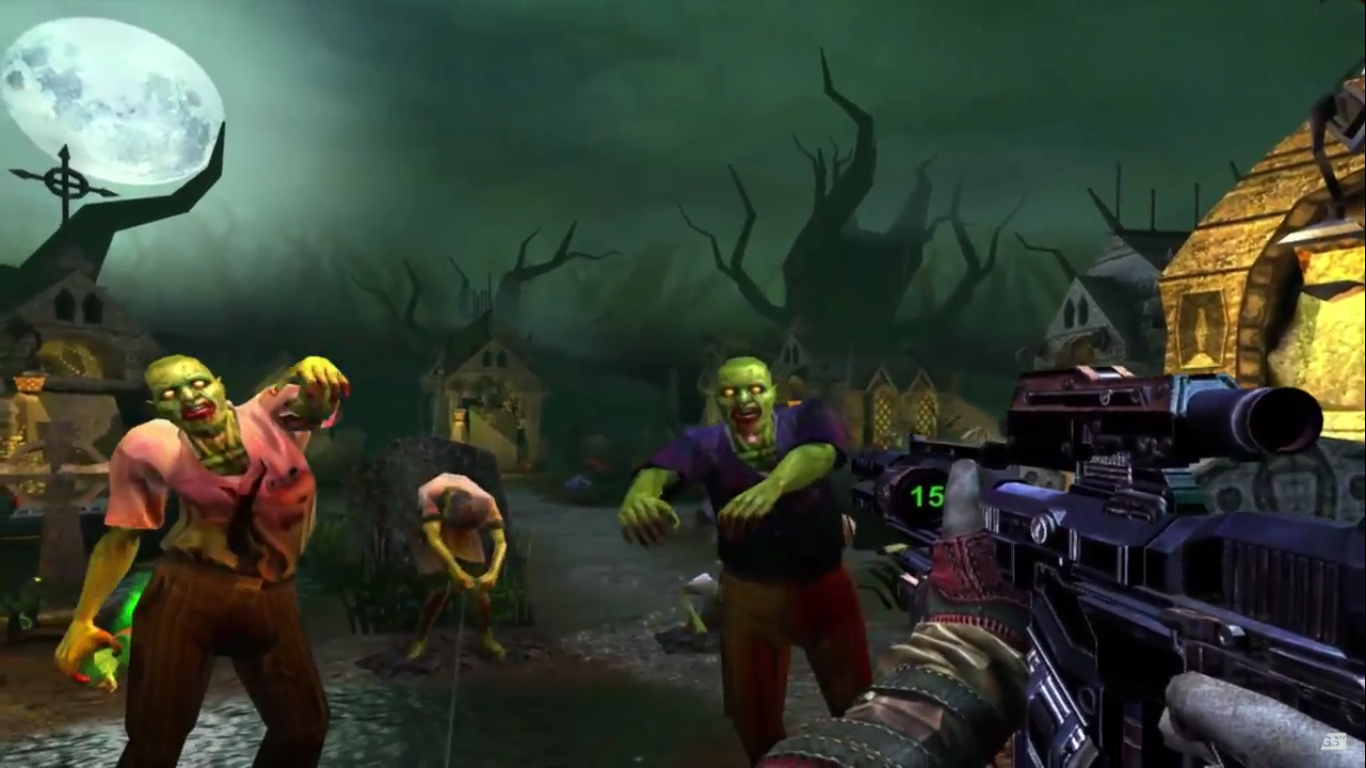 We didn't see too much new for Gear VR at E3, but Drop Dead is a new zombie shooter for Gear VR while Fishing game Bait! announced it surpassed 500,000 downloads on the system.
Business News
Google hired VR USC avatar capture pioneer Paul Debevec while Magic Leap is partnering with Disney's mixed reality lab on a new Star Wars-related project. Even Michael Bay is looking into VR experiences. Within is the company formerly known as as VRSE, which raised $12.5 million for its VR films. Industry veteran Jason Rubin was in charge of Oculus Studios, but now he's responsible for all content on the Oculus platform.
Software Updates
EVE: Valkyrie is getting a big update that brings new game modes. BigScreen adds personal space bubble to stop trolls. Hulu debuted on the Rift with a couple dozen 360-degree videos included with the home theater experience.
Simulator Sickness
A study showed simulator sickness could be combated by reducing the field of view during movement, but you'd already know that if you know about Eagle Flight from Ubisoft. Nyko announced wrist bands claiming to help with simulator sickness.