Have you ever wanted to appear on the home page of UploadVR? Do you enjoy meeting new virtual reality experts and having conversations with them?
Of course you do!
This is why we are super excited to announce that UploadVR has integrated ZapChain, the leading professional virtual reality community. To see the integration, look at the left hand side of the UploadVR home page.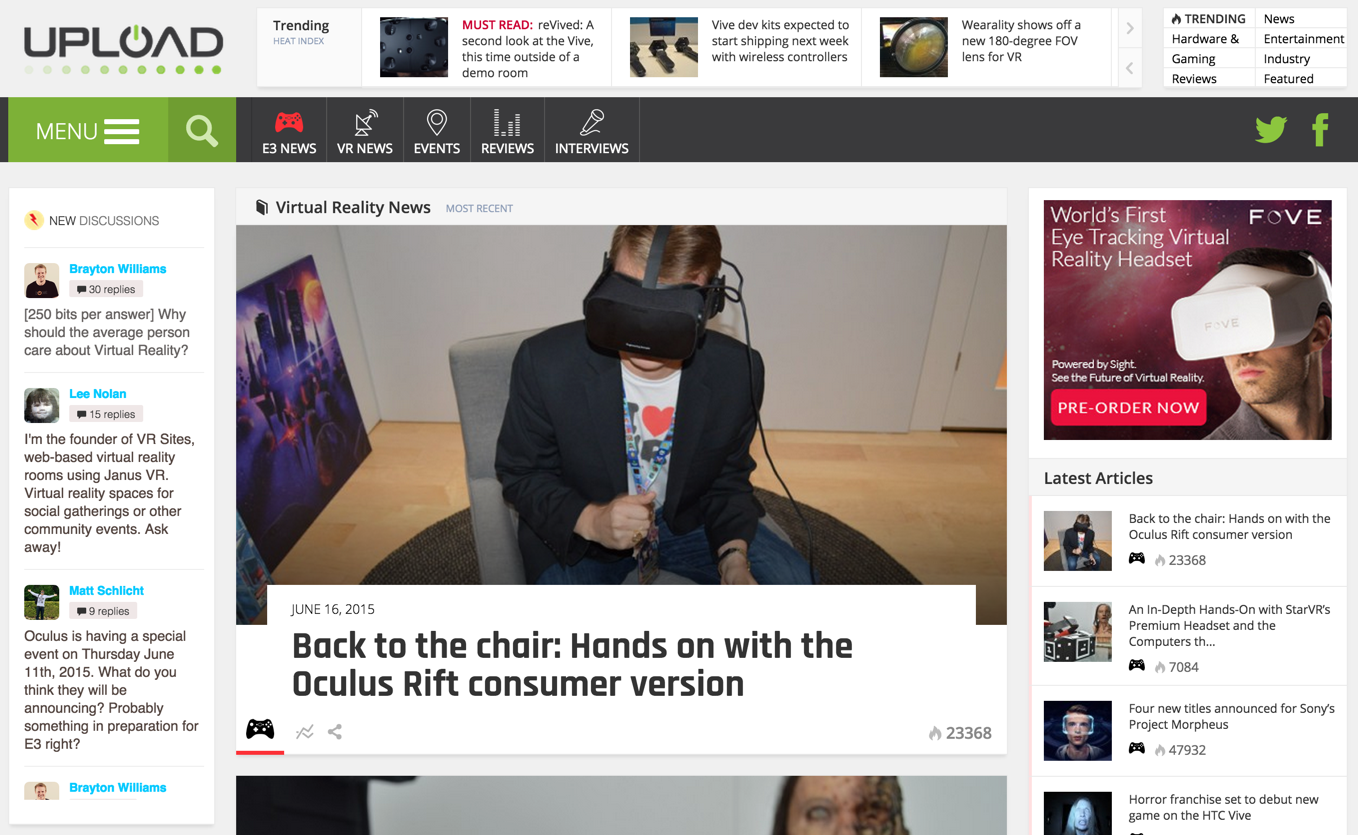 What is ZapChain?
ZapChain is a social network consisting purely of people who love emerging technology. Bitcoin, virtual reality, drones, 3D printing…even space exploration. On ZapChain you can ask questions, share videos and links, and answer questions. If you share great content you will even earn bitcoin!
Every day there are discussions about virtual reality, AMAs with new virtual reality companies, and more.
How do I use ZapChain to get on the home page of UploadVR?
Great question! Sign up for ZapChain, post a virtual reality question, and get people to answer your question. The more answers you get, the higher you will be featured on UploadVR and ZapChain.
We can't wait to see you on ZapChain!