The United Nation Foundation has worked on many worthwhile products, but one of their newest is a virtual reality initiative that it is undertaking as part of its ongoing efforts to eradicate malaria.
The UN Foundation is a nonprofit organization that is tasked with multiplying the efficacy of the work of the United Nations by "mobilizing the energy and expertise of business and non-governmental organizations to help the UN tackle issues including climate change, global health, peace and security, women's empowerment, poverty eradication, energy access, and U.S.-UN relations."
Through the "Nothing But Nets" program, the UN Foundation is partnering with the likes of Golden State Warriors superstar Steph Curry in order to distribute thousands of mosquito nets to the world's most at-risk areas.
As part of "Nothing but Nets," the UN foundation is producing a virtual reality experience aimed at raising awareness and compassion for this incredibly important global-health concern. The experience will take viewers inside a Tanzanian refugee camp, and is being designed to be an unflinching look at the harsh conditions within.
Upload had the chance to speak with the UN Foundation's Rachel Henderson, who is one of the main producers on this project. Henderson was able to explain more about this VR experience, Steph Curry's involvement, and the impact a single $10 net can make.
Upload: Can you explain why people should care about this project and the issue of Malaria in general? 
Henderson: I know there are lots of people who have never been to Africa, or who have never been to a refugee camp, or even know someone who's ever had malaria. It's just not the experience of the average American.
But my hope is that through VR, they're willing to take a few minutes to be transported into this sort of experience and begin to realize why it's such an important cause. A child dies every two minutes from malaria – while it's not something we see here at home, I think we all would agree no child should die from a mosquito bite. And refugees are particularly vulnerable to this disease. That's why we raise awareness and funds – to protect them from malaria so that they can be healthy, rebuild, and thrive. Our work truly is about helping people understand the devastating impact of malaria – which is a preventable and treatable disease – and connect them with a simple, tangible way to help save a life – a $10 net.
Upload: Can you give me a sense of how this project came together? How long did it take, what was the shoot like, etc. 
Henderson: We had seen a few VR films and really connected with the stories. We felt like there was a huge opportunity to use VR to tell the story of our mission in a way that could never be done before. So we partnered with Secret Location in the making of the film, and we were really fortunate to have Samsung and Google and a few others come on board to help us fund the project. Our UN partner, the UN Refugee Agency, welcomed us to the Nyarugusu Refugee Camp in Tanzania. I spent a week there with the crew, following one 11-year-old girl and her family. The film aims to show you what it's like to be Amisa, through her eyes, and how malaria impacts her family and other refugees there.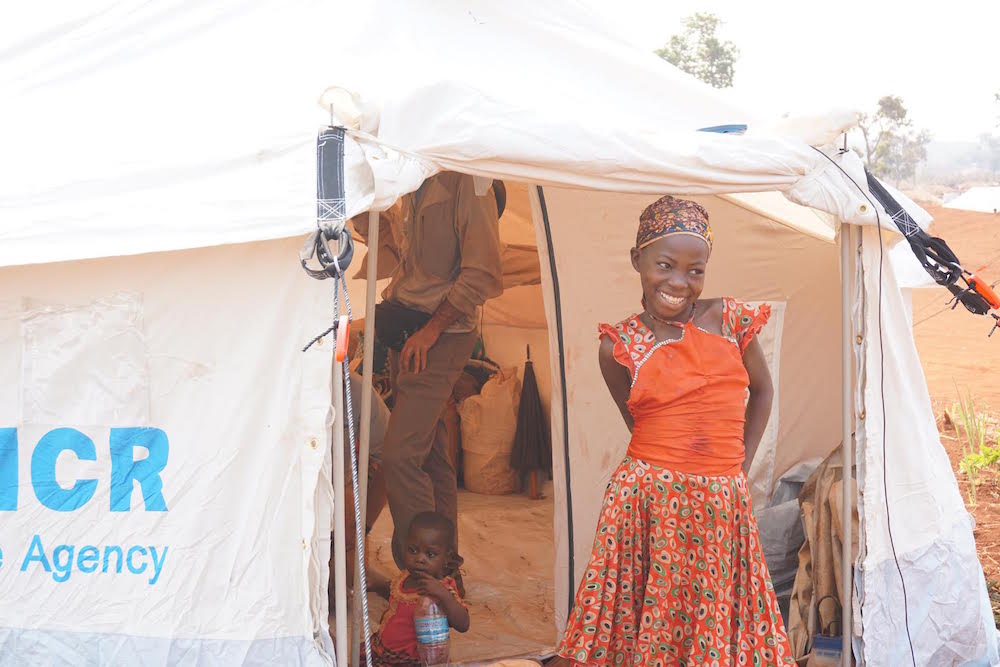 Upload: Why use VR to tell this story?
Henderson: It's incredibly powerful. VR has an ability to instantly transport you into any location and experience. If done well, it has the ability to make you feel connected to the story. If you feel like you're there, it is much more powerful than regular films. And in this particular case, we want people to see and feel what it's like to be a refugee – but through her eyes and her experience.
Upload: What is Steph Curry's involvement in all of this? 
Henderson: We came to Nyarugusu Refugee Camp three years ago with Stephen Curry and Rick Reilly, and delivered tens of thousands of bed nets to the families there. We continue to provide support for the camp. They know we want to continue to tell the story of the great work they are doing there, so everyone involved was quite thrilled to help. We are very fortunate to work closely with them on this project.
Upload: Were there any interesting positive moments you'd like to share?
Henderson: Last week I got an email from Amisa – she's doing well and starting school. We're going to stay in touch with her to make sure things continue to progress for them. Knowing that we had a very real impact on their lives is the best feeling in the world. I really hope people who watch our film feel that connection and want to help as well.
Upload: Do you think VR is a useful tool for nonprofits?
Henderson: Absolutely. Donors and supporters want to better understand what they do and how they spend funds. VR is a great way to demonstrate the impact of our work and why we do what we do. I would encourage everyone to try it. But it comes at a cost – VR is still expensive but if you are fortunate to find great sponsors and partners like we have, then it is all worth it. I hope we see incredible engagement (and donations) as a result of the film.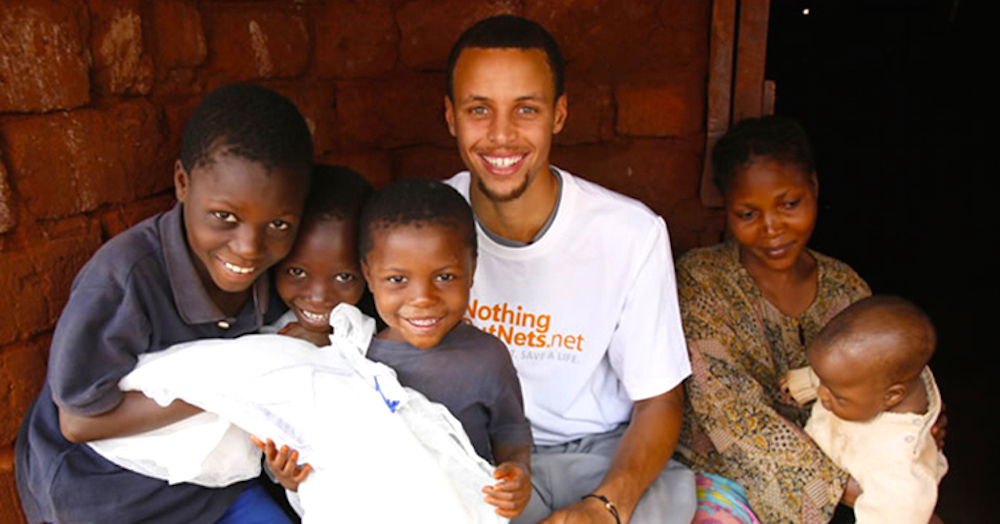 Henderson explained that, now that the trailer for the experience is live, the UN Foundation is beginning to take the next steps toward a full launch.
"The full length film comes out later this fall," Hendrson said. "So we are working on finding the appropriate places and platforms to feature it. If people want to see the trailer and sign up for more updates, they can do so via the project's website."