Tim Cook says Apple Vision Pro will be "in our stores only".
Cook made the remarks during Apple's FYQ4 earnings call yesterday. When asked by an investment banking advisory firm whether Vision Pro's launch will be similar to the launch of Apple Watch or AirPods, Cook responded:
"I would say, no. There's never been a product like the Vision Pro. And so, we're purposely bringing it out in our stores only, so we can really put a great deal of attention on the last mile of it.

We'll be offering demos in the stores and it will be very different process than the – a normal grab-and-go kind of process."
It's unclear whether Cook means that Vision Pro will only be available in physical Apple stores, or whether he simply means it won't be available in other retailers like Best Buy. At the time of writing, Apple's Vision Pro webpage still states "Available early next year on apple.com and at Apple retail stores in the U.S."

Bloomberg's Mark Gurman reported in June that Apple plans to create dedicated spaces in Apple Stores for people to try out Vision Pro and figure out the most comfortable strap size for their head shape. Apple is even considering requiring appointments for purchasing, he wrote, as it did with the original Apple Watch in 2015.
In July Gurman reported that this Vision Pro section will reportedly initially only be in stores in "major areas" such as New York and Los Angeles.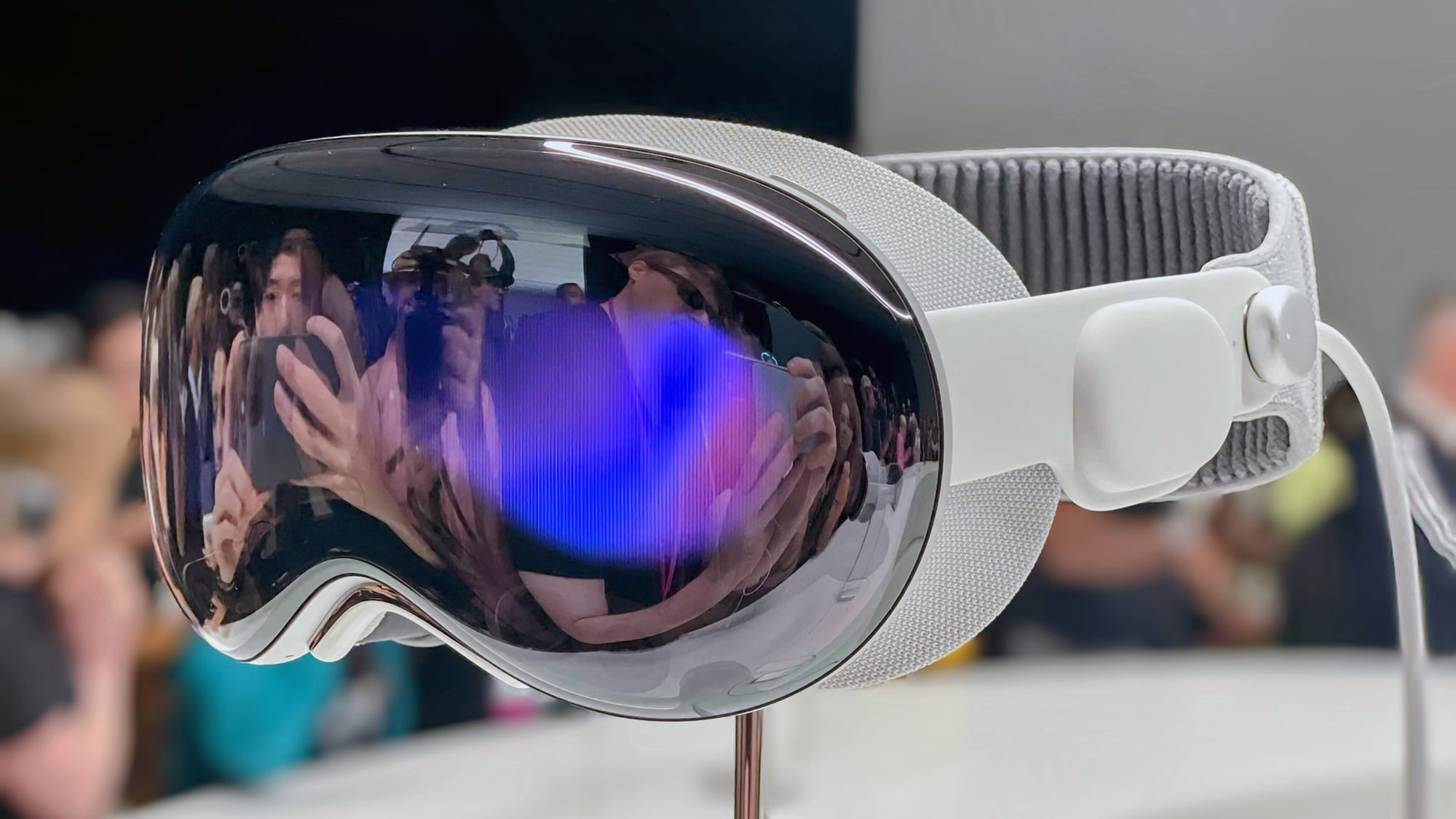 The slow and limited rollout could also be the result of the widely reported issues with the headset's mass production. Vision Pro is reportedly the "most complicated" device Apple has ever designed, and Sony can reportedly only make enough ultra-high resolution microdisplays for less than half a million units per year. Regardless, Cook recently confirmed the headset is still on track to ship in "early 2024".