Vision Pro may be too heavy to be comfortable for some of the use cases Apple pitched it for.
Since Vision Pro was publicly revealed Apple has been expanding the number of staff and trusted outsiders able to test out headset, and this is bringing a new level of scrutiny.
Bloomberg's Mark Gurman reports "many" of these testers find Vision Pro "too heavy" after multiple hours of continuous use. The headset's tethered battery pack lasts for two hours, but it can be used indefinitely when seated by connecting the battery to a compatible USB-C power source. We reported the weight being potentially straining in our hands-on too.
The front heavy feeling is also a problem with many other existing headsets. Meta and many third parties sell rigid replacement straps for Quest 2 with a counterweight to better distribute the weight across your head, for example. But Apple appears to be trying to support its headset's weight with only a fabric headband that lacks a top strap - at least by default.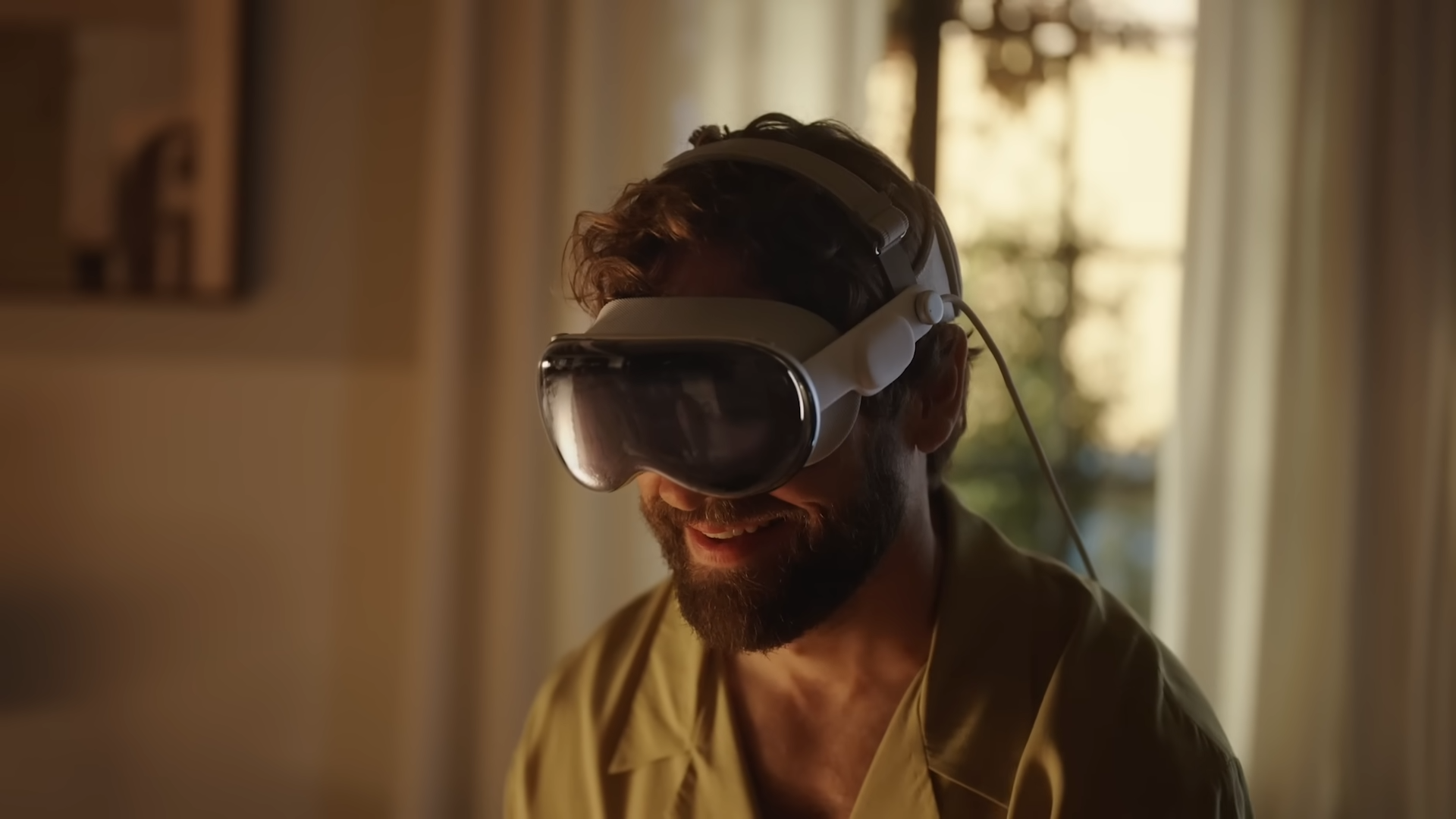 In one shot of Apple's Vision Pro introduction video a side-to-side top strap is visible, almost certainly to better support the headset's weight, and we used a top strap in our initial demo. Gurman reports Apple is "considering selling that strap as an extra accessory rather than including it in the box".
HTC's Vive XR Elite includes an optional side-to-side top strap in the box, and front-to-back top straps are standard on existing headsets like Quest 2, Valve Index, and Pico 4. While many find the ultra-lightweight Bigscreen Beyond finally crosses the threshold of not needing a top strap, even some of its early testers have added their own.
Gurman says Apple plans to create dedicated spaces in Apple Stores letting people try out Vision Pro and figure out the most comfortable strap size for their head shape. Apple is even considering requiring appointments for purchasing, he writes, as it did with the original Apple Watch in 2015.
Apple has also developed an app leveraging the TrueDepth sensor on modern iPhones to determine the correct sizing for the light seal, Gurman says, and may make this available for customers ordering online.