Now that Oculus Go is finally here that means thousands (or hopefully millions) of people will soon have the most accessible way of experiencing VR at the ready no matter where they are or what they're doing. Without the need for a smartphone or PC, it's as simple as strapping it to your face and grabbing the controller.
We found a lot to like in our full, official review of Oculus Go and broke down exactly how Facebook crafted such an easy to use device. But the big question on most people's minds at this point is: which apps should I download? With over 1,000 to pick from across the existing Gear VR library and about two dozen brand new launches — what are the best games and apps to try?
Keep reading to find out! We've split it up into new apps that just released this week, legacy apps ported over from Gear VR, Daydream, and/or other VR platforms, social apps, and non-game media apps.
---
Update (5/10/19): Happy Birthday to the Oculus Go! We've updated this list by replacing They Suspect Nothing and Facebook 360 with Racket Fury: Table Tennis VR and MelodyVR.
Update (12/21/18): This list has been updated to remove Henry in favor of Dear Angelica and remove Gala 360 in favor of YouTube VR. We've also removed VR Karts and replaced it with Void Racer.
Update (11/22/18): This list has been updated to retire Pet Labs in favor of Eclipse: Edge of Light.
Update (10/12/18): This list has been expanded from 25 to 30 apps total with the additions of Wander, VR Karts, Bait!, Henry, and Catan VR.
Update (9/12/18): This list has been updated to retire B-Team and add Thumper.
---
Best New(ish) Oculus Go Games
Anshar Online ($7.99)
As the third entry in Ozwe's best-selling space-based dogfighting series, Anshar Online is basically everything great about Anshar Wars 2, but with more of it and even better features on top. All of the missions are playable in co-op, which is a treat for taking to the skies and space with a friend, and it's got competitive multiplayer as well. Visually, it's super crisp and great fun to look at too. The cross-platform multiplayer between Go, Rift, and Gear VR is an excellent feature as well.
Catan VR ($9.99)
Catan VR allows tabletop fans and new players alike to experience the best-selling board game in a fresh, fully-immersive format. Take on other players around the world and broker trade deals with friends and strangers. Board games are tough to wrangle people for in real-life, so bringing them to VR feels like a natural evolution. This one is super well-done.
Dead Secret: Circle ($14.99)
This one is a horror mystery game set in 1960s Chicago in which you take on the role of an investigative reporter chasing a horrible killer. You've got to track down the killer and stay alive in this VR thriller. It's from the same developers (Robot Invader) of Dead Secret, one of Gear VR's standout titles, which is highly recommended if you enjoy Circle.
Eclipse: Edge of Light ($9.99)
An excerpt from our review:
"If you hadn't guessed by now I was really rather fond of Eclipse. I even see it as a sort of spiritual successor to Ustwo Games' excellent Land's End on Gear VR, only more ambitious. White Elk took a lot of risks with the game's design that pay off in spades, from the smart use of Daydream's controller to giving players full control over their movement. The result is a memorable sci-fi adventure that kept me fully engaged from start to finish, and left me feeling like I'd really explored an alien world. This isn't just the best game on Daydream, but one of the best mobile VR games full stop."
Republique VR ($9.99)
This one is pretty special if you're into narrative-based stealth games with a hint of RPG flair. It's created by a team that's got experience working on franchises like Metal Gear Solid, Halo, and FEAR, which makes it one of the most promising mobile VR  games in recent memory. The whole thing is split up into five episodes.
Racket Fury: Table Tennis VR ($9.99)
Table tennis might not sound like something that's worth playing in VR, but it certainly is. There's something extremely satisfying about watching realistic physics play out just as you'd expect them to in real life, except you're planted in front of a virtual table instead. Even with just the 3DOF controller it works great. And plus multiplayer support along with challenging AI there is lots of replay value to go around.
https://www.youtube.com/watch?v=DPQ-DDKO9rI
Thumper ($9.99, Our Review)
This was a stand-out title in the PSVR's launch lineup that has since made its way over to PC VR headsets and now the amazing portability and crystal clear lenses of the Oculus Go. Even if you don't usually like rhythm games or music games you need to play this one. Just zone out and try not to feel too overwhelmed in this exquisite "rhythm violence" experience.
Void Racer ($4.99)
There aren't many racing games on Go for some reason and of those that do exist very few are futuristic. That's part of why Void Racer stands out, but it's also just a darn fun game to play with a simple one-handed steering method. It's super fast and super fun!
Best Ported Oculus Go Games
Bait! (Free, In-App Purchases)
It's a bright, colorful fishing game in VR. The premise is simple, but it works and it's fun. There are lots of locations to see, fish to catch, and gear to collect. It's one of the easiest VR games to pick and play for short bursts and it's a mainstay in my rotation.
https://www.youtube.com/watch?v=rUciYu6Q_dc
Coaster Combat ($4.99)
I'll be one of the first people to tell you to stay away from VR coasters, but Coaster Combat is an exception. Not only are the tracks beautifully rendered with exciting twists and turns, but you're also tasked with shooting orbs for points and taking out enemies along the way to keep things interesting. Each track is procedurally generated based on a defined theme, so you'll never have the same coaster twice.
Drop Dead ($9.99)
If you've ever put on a headset and browsed an app store then you've probably seen or played a wave-based zombie shooter. It's the bread and butter of new VR developers. But with that being said, Drop Dead is actually quite solid. The motion control aiming works really well, the co-op is fun, and there's lots of zombies to shoot as you travel through time.
End Space ($7.99)
There are lots of space combat games out there. We included Anshar Online primarily for its multiplayer features and End Space is on the other end of the spectrum. It feels almost like a lite-simulation take on space combat and has a robust single player experience with lots of missions and upgrades across its campaign. Very high-quality.
Face Your Fears (Free)
If you could distill the bite-sized anthology concept that powers the likes of Black Mirror, adapt it for a horror theme instead, and release each episode as a VR experience, then you'd have Face Your Fears. Each vignette taps into a different type of fear people often experience and exploits it until you feel like ripping the headset off completely.
Keep Talking and Nobody Explodes ($9.99)
The person wearing the headset has to defuse a bomb and the only way to defuse it is to listen to instructions from a friend outside of VR. However, that friend doesn't know what you see, so you've got to describe it to them. Add in a large group and a few drinks and this quickly becomes one of the most entertaining party games around.
Ocean Rift ($9.99)
This one isn't really a game so much as it is a slightly interactive underwater safari or zoo. If you love the ocean, sea creatures, or wish you could go to a massive aquarium anytime you want, then Ocean Rift is simply the best way to do that. This is also an excellent choice to introduce people to VR.
Virtual Virtual Reality ($9.99)
No, that isn't a typo. That's the actual name of this one. Virtual-Virtual Reality is a surreal journey through a distant future in which humanity has become dependent on the various realities VR throws us into. V-VR is one of the most polished and well-written VR apps on any platform and is a roller coaster tour of the future constantly keeps you guessing and sees you through to the end long before you wish the ride was over.
Wands ($9.99, Currently Discounted)
While we patiently wait for an actually good Harry Potter VR app, Wands will have to do. This is a 1v1 spell-based dueling game in which you'll select a loadout of spells and conjurations to take into battle where you can teleport around an arena fighting a rival wizard.
The Well ($4.99)
One of the genres that is lacking most in the Oculus Go's library is the RPG. We've got tons of shooters, puzzle games, and quirky adventures, but very few roleplaying games with a focus on action, exploration, and character progression. That's where The Well comes in. This is the same developer as  Face Your Fears (and Left4Dead for that matter) and it's a turn-based RPG with some of the most gorgeous artwork available on any headset.
Best Oculus Go Social Apps
https://www.youtube.com/watch?v=esgZ8vBkV0U
AltspaceVR (Free)
As one of the first VR social network apps, AltspaceVR lets people meet up in rooms, hang out, play games, watch videos together, and have a good time attending events and meetups as if they were really there in person. This is one of the best ways to meet up with someone in VR right now, especially on Oculus Go, and it has cross-platform support with Rift, Vive, Gear VR, and even non-VR PC setups.
Bigscreen (Free)
Currently you can't host a room from Go, but you can join rooms that PC users are hosting. In Bigscreen, you can cast your PC to a screen and use it to stream videos, movies, games, or anything else on your PC. There is also a remote desktop feature that lets you access your PC from inside VR using Go. This is an essential app for all Go users, hands down. Especially as it improves and iterates for mobile VR in the future.
Oculus Rooms (Free)
All Oculus Go users will have this one installed by default if I'm not mistaken and it's one of the best ways to meet up with people. When you start a Party chat you can invite friends back to your room where you can decorate the walls, floor, furniture, and even pick out photos from your phone and Facebook to hang on the wall as an extra layer of personalization. In your room you can stream videos and photos to the group or play board games on your loft's balcony.
Virtual Desktop ($9.99)
This app is just amazing. It lets you not only access your desktop from your VR headset, but it does it over WiFi so it works anywhere in the world. You could be on vacation, log into your desktop remotely in VR, and do anything you could do at your desk. With a bluetooth keyboard and mouse it's a mobile workstation of the future. Works well for streaming non-VR games to your headset too!
Best Non-Gaming Media Apps
Dear Angelica (Free)
This VR short was not only nominated for an Emmy, but it made us cry when we first saw it for review. It's one of the most emotional, beautiful, and moving things you can see in VR right now and it needs to be experienced to be understood.
https://www.youtube.com/watch?v=KnJFkBD-SXo
MelodyVR (Free)
Think of MelodyVR as an all-access pass to live music in VR. With this app you get to attend shows as if you were there in person, go backstage, and travel to festivals without ever having to leave your home. It's got a great collection of concerts and artists to pick from covering a wide range of genres and styles.
Guided Meditation VR (Free)
This is something a bit different, but still highly recommended. The Go seems like the perfect platform to pop into if you want just a bit of peace and quiet away from everyone. Throw on some headphones and chill out in one of several different serene environments.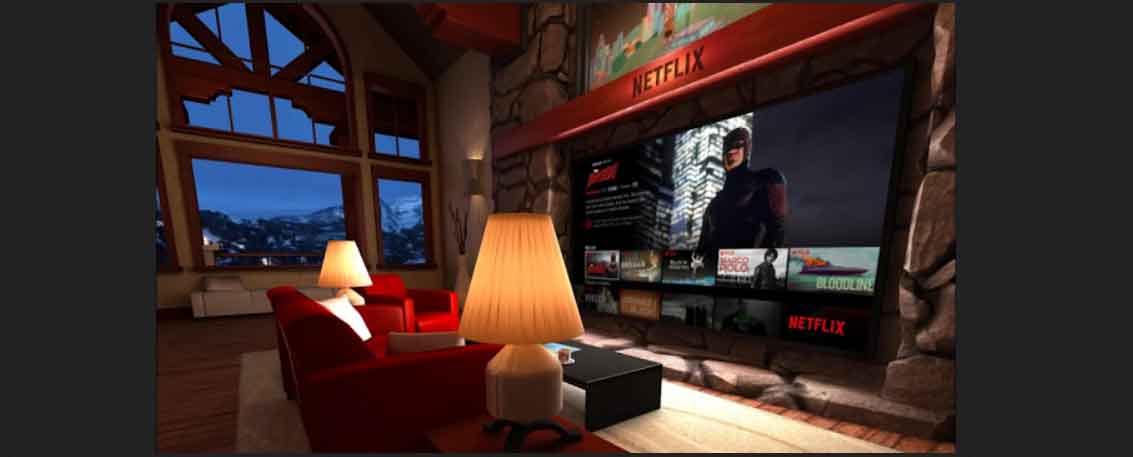 Netflix (Free, Requires Subscription)
This one is a no-brainer. Why would anyone want to watch Netflix on their tiny phone screen when they could instead retreat to a cozy mountain cabin with intimate lighting and a massive TV screen instead? Everyone needs this one installed.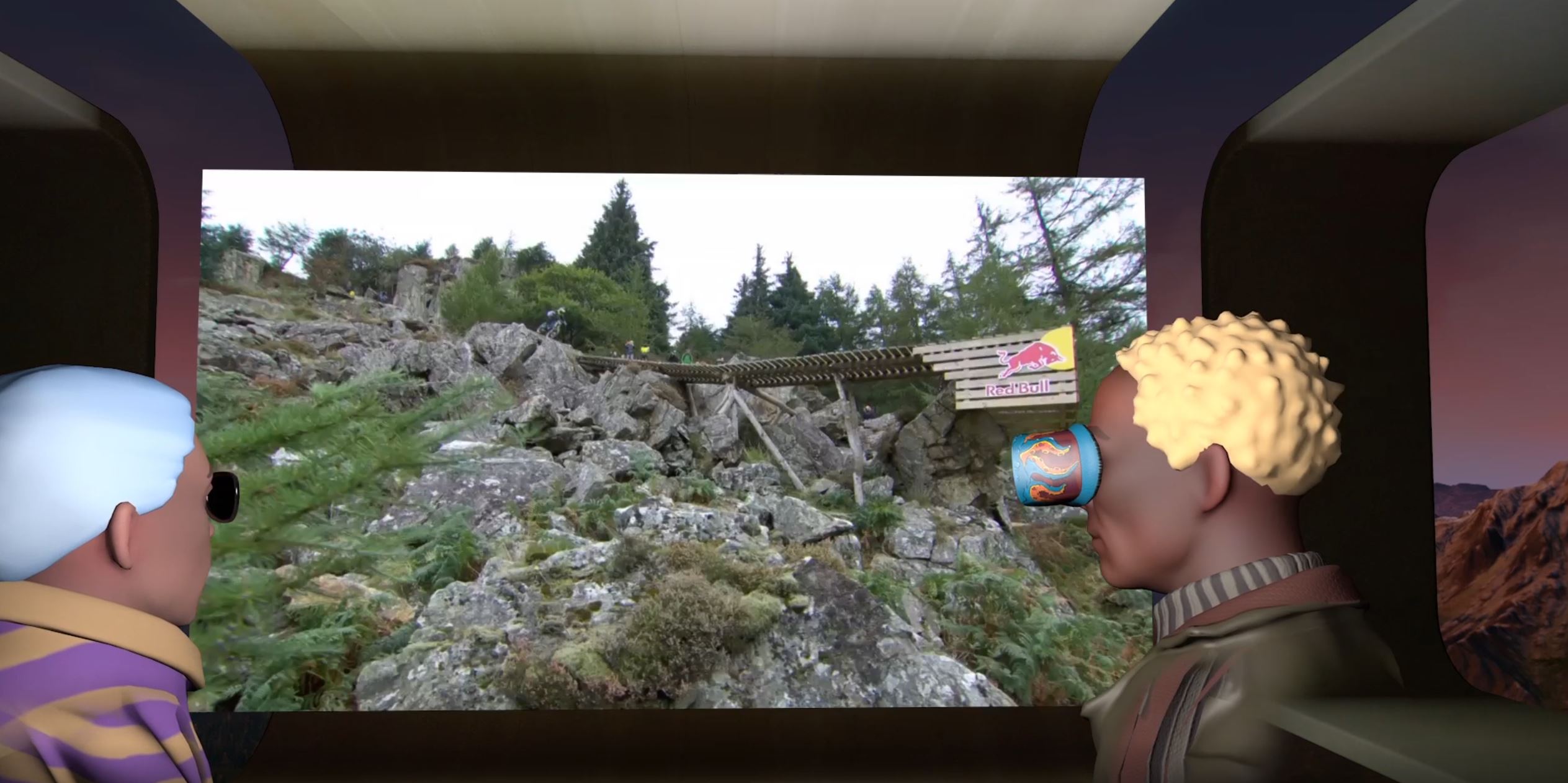 Oculus Apps (Free)
The official Oculus apps are definitely recommended for all Go users. Oculus Video is a go-to for high-quality 360 content, Oculus TV will bring many of your favorite TV services into VR finally, and Oculus Venues is an excellent way to attend live events from the comfort of wherever you want using Go.
Wander ($5.99)
The Oculus Go doesn't have the official Google Earth VR app, but it does have the next best thing in Wander. Using data from Google StreetView, this VR app lets you explore pretty much anywhere you want to go in the whole world with immersive 360 images. It also includes "speech recognition for searching, Wikipedia integration for location-based learning, historical jumping to witness changes over the years, multiple navigation modes and more."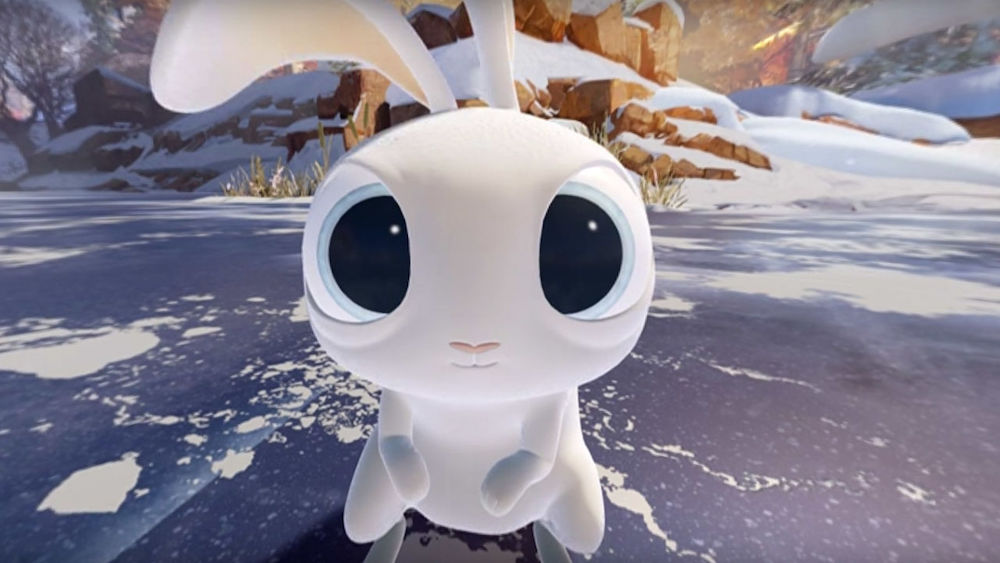 Within (Free)
Within has earned a reputation for being one of the premiere 360 video services out there. From original miniseries, documentaries, and short videos showing wonders of the world you'd be hard-pressed to find a better library of VR videos than Within.a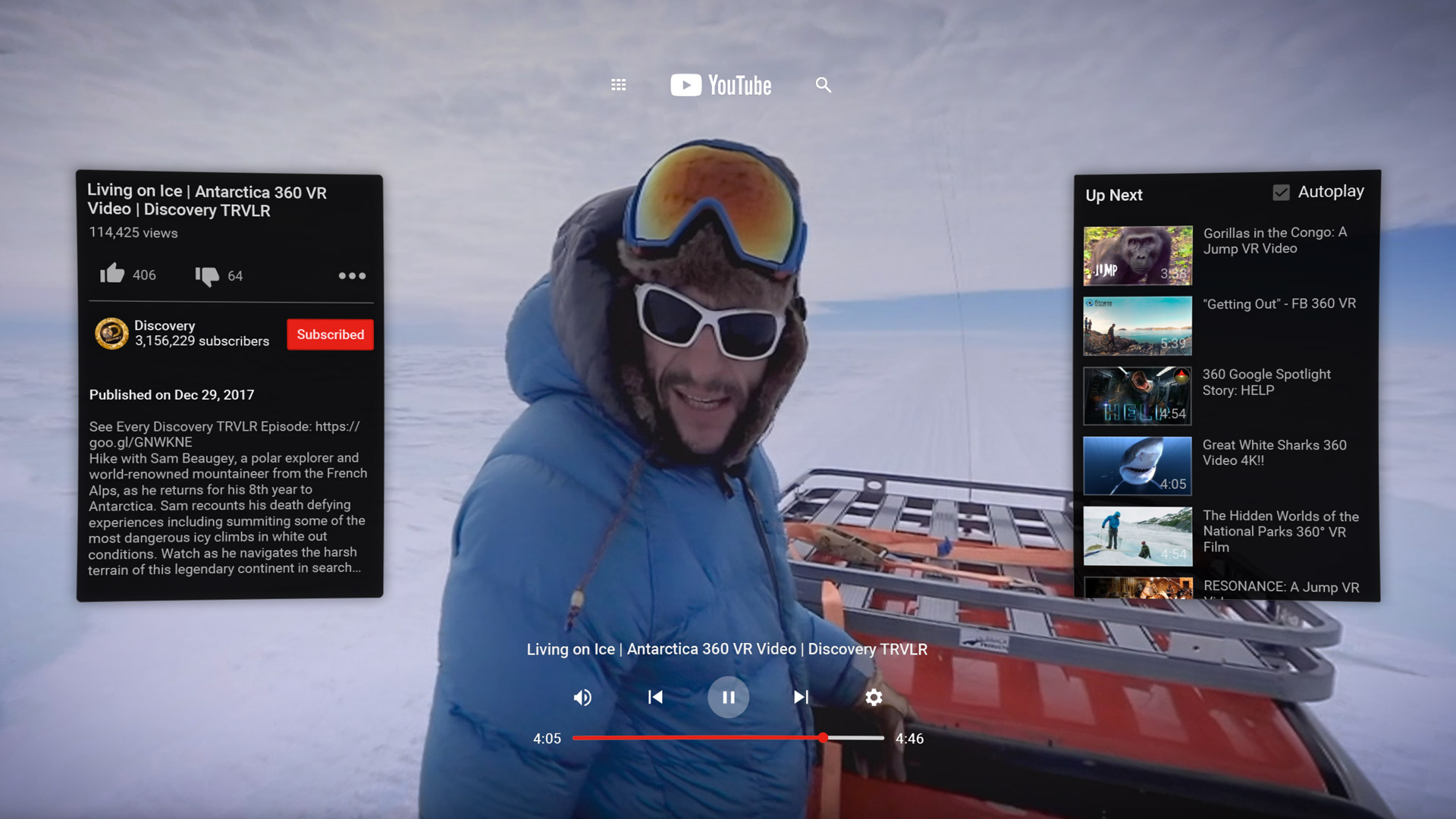 YouTube VR (Free)
It's the official YouTube VR app, of course you need it! There's a great and growing library of amazing 360-degree and 3D videos, especially if you like travel or being scared.